Rare & Antiquarian Books
SCRC collects a number of rare and antiquarian books, which support both its manuscript collections and the university's curriculum offerings.
Rare and Antiquarian books in SCRC do not circulate due to value, rarity, and/or fragility. They must be used in the SCRC Reading Room during normal operating hours. They can be located by searching the University Libraries' catalog and limiting the search location to "Fenwick Special Collections – Archives"
Highlights
How to search for rare books in catalog.
Suggested subjects for searching include:
Northern Virginiana
City and Town Planning
Travel and Transportation
Book Arts and Printmaking
Twentieth-century American Politics and Culture
Antiquarian Cookbooks
Scotland and Scottish heritage
Earth Science, Ecology, and Oceanography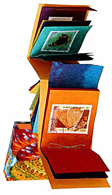 Artists' Books - An artist book is a piece of artwork in book form.  As such, artists' books often defy the traditional book format by going beyond simple text with visual images, unfolding pages, unusual bindings, and molded cases. They come in a range of shapes, sizes, materials, and subjects. One book may be created out of handmade paper, one out of metal, and another out of wood. Some artists' books are miniature and others are gigantic. Because artist books are often handmade, in limited editions, and even unique, this collection receives custom housing and resides in Special Collections Research Center.


William Webster Diehl Collection - William W. Diehl (1891-1978), a scientist for the U.S. Department of Agriculture for nearly 40 years, was President of the Mycological Society of America from 1950-1958. He wrote several papers and monographs on his research, experiments, and findings in mycology. The Diehl Collection contains 161 volumes dating from 1753-1959 dealing with algae, fungi, grasses, and other botanical subjects.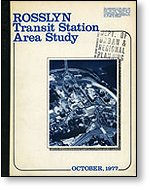 Stephen S. Fuller Collection - Economist Stephen S. Fuller is a George Mason University professor in the School of Public Policy, and member of both the Governor's Board of Economists (Virginia) and the Board of Directors of the Global Environment and Technology Foundation. He is author of Economy Watch: The Monthly Report on the Washington Area's Index of Leading Economic Indicators, a periodical published by the Greater Washington Research Center. The Stephen S. Fuller Collection contains various types of published materials relating to economics, transportation, urban planning, demographics, tourism, recreation, and historic preservation in the Washington Metropolitan and other areas.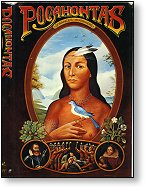 Herschel H. Helm Collection - Herschel H. Helm was the Leader of The Washington and Northern Virginia Company of Jamestowne Society for the years 1977-1987. As a strong supporter of the Company and as a person who exemplified the ideals of early Jamestowne, the Company donated funds to purchase 28 titles dealing with early colonial Virginia for citizens, students, and scholars. The Herschel H. Helm Jamestowne Collection comprises printed books and pamphlets about the history of Jamestowne and its lasting influence on the history and culture of the Commonwealth of Virginia and, subsequently, on the United States.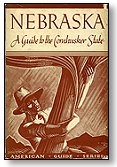 Herbert Little Collection - This collection contains 153 Federal Writers Project travel guides for the forty-eight states, Alaska and Puerto Rico; and principal cities, such as New York City, Los Angeles, Philadelphia, and New Orleans; major highways like U.S. Route 1, the Ocean Highway, and the Oregon Trail.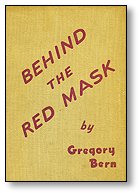 Francis J. McNamara Collection - Francis John McNamara (1915-2007) was a counterintelligence expert who was staff director of the House Commitee on Un-American Activities during his tenure from 1958 to 1969. Later, served as executive secretary of the Subversive Activities Control Board. During his entire career, McNamara studied communist influence in the United States and among other populations. The Francis J. McNamara Book Collection comprises 283 titles dealing with communism and related topics.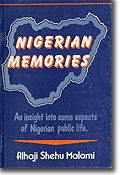 John N. Paden Collection - The John N. Paden Collection focuses on the Nigeria region's history, economics, sociology, language, art, architecture, archeology, and religion. One of the most rare books in the collection is A Hausa-English and English-Hausa Vocabulary compiled by Rev. G. P. Bargery nearly 80 years ago for the British-ruled government of Nigeria. An early edition of The Exploration of the Niger by Emile Hourst is still read today for its cultural significance. There is also a 100-year-old edition of Olive Schreiner's Story from an African Farm that is read today as the work of an early feminist. The collection also includes another 100-year-old imprint, a leather copy of In Darkest Africa written by Henry M. Stanley of "Dr. Livingstone, I presume" fame. The majority of the books, many with a focus on Nigeria and the influence of Islam in the region, are excellent resources for those interested in modern-day Africa.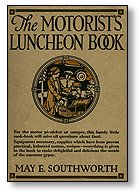 Rosemary Poole Cookbook Collection - Donated by George Mason University professor of English, Rosemary J. Poole, in 1998; the collection features more than 200 American cookbooks of the 19th and 20th centuries.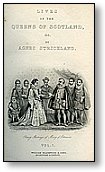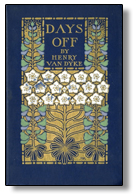 Wendi D. Slagle Decorated Bindings Collection contains 110 books with bindings designed and often "signed" or initialed by premier binding artists of the late nineteenth and early twentieth centuries.  Among these designers was the American artist and author Margaret Armstrong (1867-1944) who worked in the medium of publishers' bindings, designing book covers and "decorating" texts from 1890 through 1926. Armstrong designed more than 300 bindings between1890 and1940. Armstrong's bindings and illustrations are usually identifiable by her monogram, "MA."  George Mason University Libraries contains fifty of Margaret Armstrong's bindings, novels, and guide to western wild flowers.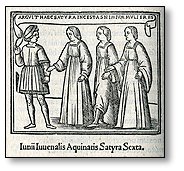 Daniele C. Struppa Collection of Rare Books and Manuscripts - Donated by former George Mason University Dean and professor of mathematics, Daniele Struppa, the collection includes Euclid, Elementorum Libri XV (1627) and Clavius, Aritmetica Prattica (1671). The most noteworthy and earliest volume in the collection is Satirae (1515) by the Roman-period satirist and poet, Juvenal. Other materials include a letter penned by Arrigo Boito, author of Mefistofele.