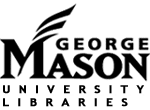 Table of Contents
Series 1: Library Director, 1958-2001
Series 2: Correspondence and Memos, 1960-1999
Series 3: Reports and Publications, 1960-2007
Series 4: Committees and collaborations, 1960-2004
Series 5: Policies and procedures, 1960-2010
Series 6: Buildings, 1962-2004
Series 7: Library departments and services, 1959-2008
Series 8: Administrative files, 1958-2001
Series 9: Miscellaneous, 1949-2001
Series 10: Photographs, audiovisual, artifacts 1967-1999
George Mason University Libraries R0095
Published by George Mason University Libraries
Contact Information:
Repository
George Mason University. Special Collections Research Center.
Creator
George Mason University Libraries
Title
George Mason University Libraries records
Date
1949-2008
Physical Characteristics
110 linear ft.;214 boxes
Abstract
The collection includes materials and reports on library planning and operations as well as special projects, programs and events.
Collection number
R0095
Language
English
Fenwick Library, the main research library in the GMU Library System, houses most of the libraries' print collections in all disciplines including journals and maps. In addition to the print collections, the library offers resources in microform and electronic formats. Electronic resources include networked and stand-alone CD-ROMs, the libraries' online catalog, a number of databases available through the libraries' membership in various consortia, and Internet access. Reference librarians in Fenwick assist faculty with specific research projects, teach classes about information search strategies and resources, and work with specific academic departments to develop library collections. Fenwick staff also assist students at all levels -- graduate and undergraduate -- as they become more sophisticated library users throughout their careers at GMU.
The Special Collections Research Center in Fenwick Library collects, organizes and preserves books and other items of historical or special interest to the GMU Community; scans and digitizes some especially noteworthy materials for research use (available via the Libraries' Web Pages), and provides finding aids for identification and use of special and archival materials.
The Johnson Center Library (JCL) located in the George W. Johnson Center is an electronic gateway library that supports the informational and instructional needs of students, faculty and staff. The JCL provides access to library resources through the world wide web and Mason libraries local area network of resources. The JCL emphasizes teaching library users to use electronic resources. A variety of drop-in instructional classes on library research skills and in using electronic resources are offered. In addition, course related instructional classes are conducted by the liaison librarians for specific subject departments. Course-integrated library instruction has been developed for special populations such as New Century College, Honors Program, and University 100. The Johnson Center Library provides the following collections and services: Adaptive Technology to assist persons with disabilities, circulating Collection of undergraduate foundation materials focusing on multiculturalism, gender studies, technology, and music and education circulating collections (including graduate level). The library also features a core reference collection, curriculum collection, international newspapers, course reserves, instructional classes and media collections and equipment.
The Arlington Campus Library collects materials that support the non-law academic programs offered on the Arlington Campus of George Mason University. Resources cover a wide range of applied social science disciplinary areas, including public policy, public administration, social services, nonprofit management, business, economics and education. In addition to the core reference and circulating collections, the library serves as a depository for European Union documents and houses the University Library's collection of pre-1987 bound journals.
The Mercer Library, on the Prince William Campus, is part of the George Mason University Libraries system and provides full-access to all GMU-owned print and electronic resources. This means researchers have at their disposal, a collection of one million titles and over 250 electronic databases. The Mercer Library collection specializes in the following disciplines: Health and Fitness, Tourism, Administration of Justice, Education, Biodefense, Bioinformatics, and Computer Science.
Return to the Table of Contents
The George Mason University Libraries records includes materials and reports on library planning and operations as well as special projects, programs and events. It is divided into eleven series and includes the Library Directors records as well as department records, planning and construction records, reports, meeting minutes, committee records, and policies and procedures. Each series is arranged alphabetically and then chronologically unless otherwise noted. Series one, three, six, seven, eight, and ten have subseries to further divide and make easily accessible the information within.
Series one, Library Director (1958-2001), consists of files created by the Library Director and is divided into six subseries; Scheduled Reports, Library Director 1958-1981, John G. Veenstra, Louella V. Weatherbee, Charlene Hurt, and John G. Zenelis. This series includes annual reports, correspondence and memorandums, and miscellaneous files collected by the Library Director. Scheduled reports 1959-1985 contains annual and monthly reports prepared by the Library Director. The first annual report of the Librarian dates from 1959. The second subseries, Library Director (1958-1981), includes correspondence, grant and project information, and management by objectives (MBOs) for library departments. The John G. Veenstra (1966-1987), series includes correspondence and memorandums many of which are concerning Special Collections and public services. The fourth subseries, Louella V. Weatherbee (1980-1985), contains documents concerning or created by Louella Weatherbee regarding library expansion, departments, and services. The Charlene Hurt (1973-1999) subseries contains the bulk of the Library Director materials. It contains files created by, or concerning, Charlene Hurt, who served as Library Director in the 1980s and 1990s, and includes information on conferences, chronological files, budgets, correspondence, Johnson Center planning, library policies, and weekly calenders. Subseries six, John G. Zenelis (1998-2001), is a short subseries with information on the Library Director search in 1998, memorandums, and a statement by the Librarian from 2001.
Series two, Correspondence and Memos (1960-1999), consists of four boxes of correspondence and memorandums, created by and pertaining to, library employees, library policies, and library departments, from the years 1960 to 1999.
Series three, Reports (1960-2007), is divided into five subseries: Budgets, Reports, Minutes, Publications, Publicity and Research. Subseries one, Budgets (1970-2001), is arranged chronologically and contains annual budgets, requests and updates. Subseries two, Reports (1960-2001), includes annual, monthly, and quarterly reports, consultant reports, surveys, Southern Association of Colleges and Schools (SACS) accreditation reports, and self studies. Subseries three, Minutes (1972-2002), includes meeting minutes from division head meetings, faculty senate, graduate council meetings and others. Subseries four, Publications (1964-2007), includes the publications Added Entries, Federal One, Full Text, and Library Notes as well as brochures and other newletters produced by the Library staff. Subseries five, Publicity and Research (1967-1995), contains newspaper and magazine articles featuring the libraries at George Mason and especially the Federal Theatre Project. Research articles focus on library science, professional development, and public relations.
Series four, Committees and Collaborations (1960-2004), consists of records originating from library committees and records concerning collaborations within the University and with other institutions undertaken by the library. This series includes information on the Arlington Campus Library, Campus Wide Information Working group (CWIS), Committee on Committees, Consortium for Continuing Higher Education (CCHENV), Faculty Senate Library Committee, Friends of the Library, the Johnson Center, Liaison Librarian Program task force (LLPTF), Librarians council, Policy and Planning council, Research Planning council, Southern Association of Colleges and Schools (SACS), State Council of Higher Education (SCHEV), Virtual Library of Virginia (VIVA), Washington Research Library Consortium (WRLC), and many more.
Series five, Policies and Procedures (1960-2001), includes five boxes of documents on the library handbook, policies, emergency plans, computer and copier procedures and mission statements.
Series six, Buildings (1962-2004), contains building plans, correspondence, and budgets on construction and renovation projects for Fenwick library, the Johnson Center library (also referred to as University Center), Arlington Campus Library, and the Mercer Library at the Prince William Campus. This series is divided into four subseries. Subseries one, Arlington Campus Library (1978-1999), includes the proposal for the Arlington Campus Library (also known as the Metro campus) as well as blueprints featuring the Arlington building and buildings at the Fairfax campus. Subseries two, Fenwick Library (1962-2004), includes building plans, correspondence, proposals and specifications for the Fenwick Library building. Subseries three, Johnson Center (University Center) (1980-1996), includes budgets, building plans, correspondence, planning, proposals and policies relating to the Johnson Center building and library. Subseries four contains documents on the Prince William campus and Mercer Library dating from 1991-1998.
Series seven, Library departments and services (1959-2008), is divided into eight subseries each of which consists of information on a particular department of the library. Subseries one, Catalog and Databases (1979-1995), contains information on the automated library system, and the cataloging department. Subseries two, Circulation (1959-2002), includes manuals and policies for the circulation department. Subseries three, Collection Development (1964-2001) contains acquisitions information, collection development policies, and lists of audiovisual materials in the library. Subseries four, Periodicals (1963-1996), contains information on the periodicals collection. Subseries five, Reference (1976-2000), contains information on the Reference department policies and resources. Subseries six, Other Services (1969-2008), includes material relating to other services the library provides such as workshops and seminars, readings and events, library instruction, and resources. Subseries seven, Exhibits (1955-2007), contains photographs, brochures, publicity, and display materials for exhibits created by and displayed at Fenwick Library. More exhibit material can be found in Series 11 Oversize Material. Subseries eight, Special Collections Research Center (1950-2007), contains information regarding all aspects of the Special Collections Research Center including services, projects, reports, grants, forms, and collection information.
Series eight, Administrative Files (1958-2001), is divided into three subseries: Gifts, Grants, and Personnel. Subseries one, Gifts (1958-1989) contains acknowledgements of gifts received by the library. Subseries two, Grants (1966-1993), includes grant correspondence, proposals, and requests. Subseries three, Personnel (1964-1995), includes faculty information, organization charts, personnel procedures and information on volunteer programs.
Series nine, Miscellaneous (1949-2001), consists of two boxes of miscellaneous correspondence, memorandums, statistics, policies and brochures.
Series ten, Photographs, Audiovisual, Artifacts (1967-1999), includes photographs, audiovisual materials such as VHS and audio cassette tapes, and artifacts including Mason related buttons. It is divided into three subseries. Subseries one, Photographs (1967-1990) includes photographs, contacts sheets, negatives, and slides featuring library staff, as well as, the Fenwick Library and Johnson Center buildings. Subseries two, Audiovisual (1979-1999), includes VHS tapes, an audio cassette tape, a reel to reel tape and a 45rpm record featuring library related seminars and meetings, as well as, information on library technology. Subseries three, Artifacts (1990s), consists of scissors used during the Johnson Center celebration in 1993 and MasonLink buttons.
Series eleven, Oversize (1984-2003), consists of oversize exhibit related material.
Return to the Table of Contents
Organized into eleven series:
Return to the Table of Contents
Access Restrictions
Collection is open to research.
Use Restrictions
There are no restrictions.
Return to the Table of Contents
Special Collections Research Center holds the George Mason University records.
For more on the history of George Mason University, visit the online exhibit A History of Mason.
Return to the Table of Contents
Corporate Names:
George Mason University. Libraries.
Subjects:
Academic libraries--Virginia.
Return to the Table of Contents
George Mason University Libraries records, Collection #R0095, Special Collections Research Center, George Mason University.
Donated by the GMU Libraries.
Processed by Special Collections Research Center staff.
Return to the Table of Contents
Series 1: Library Director, 1958-2001 (34 boxes)
This series consists of files created by, or collected by, the Library Director. This series is divided into six subseries and is arranged alphabetically, then chronologically. Subseries include scheduled reports, Library director 1958-1981, John G. Veenstra, Louella V. Wetherbee, Charlene Hurt, and John G. Zenelis.
Subseries 1.1: Scheduled reports, 1959-1985
Contains annual and monthly reports prepared by the Library Director.
Box
Folder
1
1
Interim report of the Librarian to the Director 1959
2
First annual report of the Librarian, 1959-1960
3
Annual report of the Librarian, 1960-1961
4
Annual report of the Librarian, 1962-1963
5
Annual report of the Librarian, 1963-1964
6
Annual report of the Librarian, 1964-1965
7
Report of the Librarian, 1965
8
Annual report, University libraries, 1978-1979
9
Annual report, University libraries, 1980-1981
10
Annual report, University libraries, 1981-1982
11
Annual report, 1982 July
12
Monthly reports, University library, 1977 May-December
13
Monthly reports, 1980-1985
Subseries 1.2: Library Director 1958-1981, 1958-1986
Includes correspondence, grant and project information, and management by objectives (MBOs) for library departments.
Box
Folder
1
14
Administration correspondence Dr. V.H. Dykstra, 1975-1977
15
Administration correspondence Dr. V.H. Dykstra, 1973-1975
16
Administration, financial, grants, humanities (Gladstone), 1979-1980
17
Administration, financial, grants, humanities (Gladstone), 1979-1981
18
College catalog lists and correspondence, 1974
19
Correspondence, 1977-1979
Box
Folder
2
1
Correspondence, 1960-1966
2
Correspondence, 1958-1966
3
Correspondence, 1961-1962
4
Federal grant awards, 1975-1980
5
Federal grant awards, 1967-1974
6
Federal work study program, 1978-1980
7
Federal work study program, 1973-1977
8
Furniture and equipment, 1966 October
9
Grant expenses, 1979-1980
10
Grant expenses, 1979
11
Grant expenses, 1979
12
Law school project, 1974
13
Law school project, 1974
Box
Folder
3
1
The library at GMC, one man's view, 1963 Summer
2
Management by objective, 1979-1980
3
Management by objective, acquisition, 1980
4
Management by objective, administration, 1979
5
Management by objective, miscellaneous, 1979
6
Management by objective, North Campus, 1980
7
Management by objective, Special Collections, 1980-1981
8
Microfilm ACRL CE 104, 1981
Subseries 1.3: John G. Veenstra, 1966-1987
Includes correspondence and memorandums regarding Special Collections and public services.
Box
Folder
3
9
Administration memorandums, 1980-1982
10
Audiovisual services transition, 1973-1982
11
Copiers, 1980-1983
12
Correspondence, 1976-1979
13
Correspondence, 1977-1982
14
Deans and directors, 1979
Box
Folder
4
1
Deans and directors, 1979
2
Deans and directors, 1980 January-June
3
Deans and directors, 1980 December
4
External, Fairfax county water authority, 1979-1982
5
External, Library of Congress, 1978-1983
6
External, Organization of American States (OAS) (Shepard, M) Columbus Memorial Library, 1977-1982
7
External, USGS - GMU remote sensing imagery archives, 1979
Box
Folder
5
1
Five year plan, 1979
2
Five year projection study, 1978-1979
3
George Mason Institute, 1981
4
Memorial letters, 1981-1982
5
Metropolitan Washington Council of Governments, 1977-1978
6
Metropolitan Washington Council of Governments, 1978-1986
7
NASA, 1978
8
Old Dominion University, Cynthia B. Duncan, 1981
9
Public services, bibliographic services, 1980-1981
10
Public services, carrels, 1976-1983
11
Public services, coin changer, 1982
12
Public services, circulation, checking-out privileges, 1975-1984
13
Public services, interlibrary loan (ILL), 1966-1977
14
Public services, interlibrary loan (ILL), 1977-1983
Box
Folder
6
1
Public services, liaison program, 1975-1983
General
2
Public services, liaison programs (German - history - science), 1974-1980
3
Public services, loans to faculty, 1977-1979
4
Public services, microforms collection, 1976-1982
5
Public services, periodicals, serials, 1973-1978
6
Public services, periodicals, serials, 1978-1979
7
Public services, reference department 1974-1980
General
8
Public services, reference department 1978-1981
General
9
Public services, reference department 1978-1982
Meeting minutes
10
Public services, scan collection, 1979-1980
11
Public services, search service, online database, 1979-1983
12
Public services, start charts, 1977-1979
13
Publicity, special activities, 1982-1984
14
Reception for Dr. and Mrs. John Veenstra 1982
Invitation
15
Security memorandums, 1976-1984
16
Site visits, 1978-1981
Box
Folder
7
1
Special Collections, 1978-1987
2
Special Collections, 1980-1982
3
Special Collections, Correll, Theatre Library Association, 1979-1982
4
Special Collections, Federal Theatre Project, 1979-1982
Box
Folder
8
1
Special Collections, insurance, 1981-1982
2
Special Collections, Wolf Trap Foundation, 1978-1982
3
Staffing, 1978-1983
4
Tower II (Library III), 1980
5
Webster study, undated
Subseries 1.4: Louella V. Weatherbee, 1980-1985
Contains documents concerning or created by Louella Weatherbee regarding library expansion, departments, and services.
Box
Folder
8
6
Accomplishments, plans and issues 1982-1983
Report for President Johnson
7
American Association for Higher Education, 1980, 1985
8
Association of College and Research Library (ACRL), undated
9
Audiovisual planning, AV equipment in modules, 1983
10
Audiovisual services, 1983
11
Calendar, 1982
12
Catalog requirements Committee, 1981
13
Consult to Venezuela, 1982
14
Copier agreement, 1982
15
External, Inter American Council, 1982
16
Fenwick program proposal, 1984-1986
17
Furniture and equipment, 1983
Box
Folder
9
1
Furniture and equipment, 1983
2
Furniture and equipment, 1983
3
Furniture and equipment, 1983
4
Furniture and equipment, 1983
5
Furniture and equipment, 1983
6
Furniture and equipment, 1983
7
Furniture and equipment, 1984-1985
8
Grant awards, 1982-1983
9
Journal use study, 1981
10
Library expansion II and III, 1982
11
Management by objective (MBO), 1979-1982
12
Management by objective (MBO), 1979-1982
13
Marymount College cooperation, 1982
14
Microcomputers, 1981-1983
15
Office of Management Studies (OMS), 1981
16
Osborne microcomputer, 1983
17
RAC systems company, Jerome P. Siok, 1982
18
State of the library address, 1983 May 5
19
Weekly activities, 1981
Subseries 1.5: Charlene Hurt, 1973-1999
Contains files created by Charlene Hurt including information on conferences, chronological files, budgets, correspondence, Johnson Center planning, and weekly calenders.
Box
Folder
10
1
American Council on Education, higher education and national affairs, 1983-1987
2
American Library Association (ALA), 1984-1985
Legislative report, Washington office
3
American Library Association (ALA), midwinter conference, 1985-1986
4
American Library Association (ALA), Washington, D.C., 1989
5
American Library Association (ALA), Midwinter meetings, Washington, D.C., 1997 February 14-20
6
American Psychological Association, 1993
7
Appointments Committee, 1986
8
Appointments Committee, 1987
9
ARL/CAUSE/EDUCOM coalition for networked information 1996 November 11
Working together: a seminar for library and IT professionals
10
Art gallery, 1987-1989
11
Assessing the need to establish protocols and guidelines regarding in-state access to the myriad files and components available through the internet, 1995
12
Association of College and Research Libraries (ACRL), fourth national conference, 1986 April 9-12
13
Association of College and Research Libraries (ACRL), New York, New York, 1996 November 21-22
14
Association of College and Research Libraries (ACRL), conference program, 1997 April 11-14
Box
Folder
11
1
Association for Library Collections and Technical Services annual conference, 1992 June 29
2
Association of Southeastern Research Libraries (ASERL), 1983
3
Association of Southeastern Research Libraries (ASERL), 1996
4
Association of Southeastern Research Libraries (ASERL) 1997 February 22-24
Director's roundtable discussion, Charleston, South Carolina
5
Association of Southeastern Research Libraries (ASERL) statistics, 1996-1997
6
Audiovisual services, 1984-1988
7
Automated Library Information System (ALIS), undated
8
Automated library systems, 1984
9
Automated library system, ALIS implementation survey, 1984
10
Automated library system, ALIS replacement, 1985-1986
11
Automated library system procurement request capital outlay funds: Data process, 1983
12
Automated library systems serials automation project, 1983-1984
13
Automation consultants / ALA, 1987
14
Biology 326 animal physiology, 1984
15
Bibliographic instruction, 1985
16
Biennium budget proposal capital outlay request, 1986-1988
17
Biennium operating budget proposal, 1988-1990
18
Budget analysis, 1987
19
Budget information, 1995
20
Budget information, 1996
21
Budget submissions, 1997-1999
22
Budgets and notes, 1984-1991
23
Building services, 1987
Box
Folder
12
1
Business trips and mileage totals, 1993
2
Camera books / slide books, 1983
3
Campus training group, 1996-1997
4
Capcon, 1982-1986
5
Capcon, Union list of serials, 1986
6
Card catalog freeze, 1987
7
Card catalog freeze task force, 1987
8
Carpet replacement Library I and II, 1983-1985
9
CAUSE, New Orleans, Louisiana, 1995 November 29-December 1
10
Cause/CNI, 1996 September 10-13
11
CD biology, 1986
12
CD Rom database brochures, 1980s
13
Ceremonial occasions (fliers and invitations), 1988-1995
14
Chadwick-Healey, Inc., 1992-1993
15
Charlene Hurt, 1997 September 9
Farewell Ceremony
Box
Folder
13
1
Charlene Hurt, 1990-1996
Letters in thanks, request letters for conferences and presentations, and other material
2
Charlene Hurt, personal and career accomplishments, 1984-1996
3
Charlene Hurt, 1982-1995
Recommendation letters
Box
Folder
14
1
Chronological Files, 1986
2
Chronological Files, 1987 January-February
3
Chronological Files, 1987 March
4
Chronological Files, 1987 April
5
Chronological Files, 1987 May
6
Chronological Files, 1987 June
7
Chronological Files, 1987 July
8
Chronological Files, 1987 August-September
9
Chronological Files, 1987 October
10
Chronological Files, 1987 November
11
Chronological Files, 1987 December
12
Chronological Files, 1988 January-February
13
Chronological Files, 1988 March
14
Chronological Files, 1988 April-May
Box
Folder
15
1
Chronological Files, 1988 June-July
2
Chronological Files, 1988 July-August
3
Chronological Files, 1988 August
4
Chronological Files, 1988 September
5
Chronological Files, 1988 October
6
Chronological Files, 1988 November
7
Chronological Files, 1988 December
8
Chronological Files, 1989 January
9
Chronological Files, 1989 February-March
10
Chronological Files, 1989 April-May
11
Chronological Files, 1989 June-July
12
Chronological Files, 1989 July
13
Chronological Files, 1989 August-September
14
Chronological Files, 1989 September-October
15
Chronological Files, 1989 October
16
Chronological Files, 1989 November
17
Chronological Files, 1989 December
18
Chronological Files, 1990 January
Box
Folder
16
1
Chronological Files, 1990 February
2
Chronological Files, 1990 March-April
3
Chronological Files, 1990 May
4
Chronological Files, 1990 June-July
5
Chronological Files, 1990 July
6
Chronological Files, 1990 August
7
Chronological Files, 1990 September
8
Chronological Files, 1990 September
9
Chronological Files, 1990 October-November
10
Chronological Files, 1990 December
11
Chronological Files, 1991 January
12
Chronological Files, 1991 January
13
Chronological Files, 1991 February
14
Chronological Files, 1991 March
15
Chronological Files, 1991 March
16
Chronological Files, 1991 April
17
Chronological Files, 1991 May
18
Chronological Files, 1991 June
19
Chronological Files, 1991 July
20
Chronological Files, 1991 August
21
Chronological Files, 1991 August-September
Box
Folder
17
1
Chronological Files, 1991 September
2
Chronological Files, 1991 September
3
Chronological Files, 1991 October
4
Chronological Files, 1991 November
5
Chronological Files, 1991 December
Box
Folder
18
1
Chronological Files, 1992 January
2
Chronological Files, 1992 February
3
Chronological Files, 1992 March
4
Chronological Files, 1992 April-May
5
Chronological Files, 1992 June-July
6
Chronological Files, 1992 August
7
Chronological Files, 1992 August
8
Chronological Files, 1992 August
9
Chronological Files, 1992 September
10
Chronological Files, 1992 October
11
Chronological Files, 1992 November-December
12
Chronological Files, 1993 April 7
13
Collection development, 1986-1987
14
The Computer Company, Richmond, Virginia, 1980-1985
15
Connecting Virginia to the world of information, 1993
16
Core library proposal, 1988
Box
Folder
19
1
Correspondence, Alana Ho, 1984-1988
2
Correspondence, Andrew Soil, Assistant Vice President for Business and Finance, 1986
3
Correspondence, Biology department, 1989-1994
4
Correspondence, Bristol Community College, Hank Ingles, 1996 June
5
Correspondence, building and grounds, 1982-1989
6
Correspondence, Center for Applied Research and Development in Education, 1988
7
Correspondence, Center for Conflict Resolution, 1985
8
Correspondence, Center for Community College Education, 1988-1989
9
Correspondence, Center for Innovative Technology, 1984
10
Correspondence, Center for Interactive Educational Technology, 1988
11
Correspondence, Center for Interactive Management, 1985
12
Correspondence, Center for Public Choice, 1986-1993
13
Correspondence, Center for the Study of Constitutional Rights, 1988
14
Correspondence, Centers and Institutes at GMU, 1985-1989
15
Correspondence, Charlene Hurt, 1985
16
Correspondence, City of Fairfax, 1994 September 21
17
Correspondence, Clara Lovett, Provost, 1988-1988
Box
Folder
20
1
Correspondence, Clara Lovett, Provost (A), 1988-1989
2
Correspondence, Clara Lovett, Provost (A), 1988-1989
3
Correspondence, Clara Lovett, Provost (B), 1988-1991
4
Correspondence, Clara Lovett, Provost (CH), 1987-1989
5
Correspondence, College of Education and Human Services, Larry Bowen, Dean, 1988-1989
6
Correspondence, communication network services 1990
7
Correspondence, community relations 1995
8
Correspondence, Computer Emergency Response Team (CERT), 1995
9
Correspondence, computer networking services, 1992
10
Correspondence, conflict clinic, 1988
11
Correspondence, continuing education, 1981
12
Correspondence, contractors, 1983-1984
13
Correspondence, cultural diversity, 1990-1991
14
Correspondence, cultural diversity, 1991-1993
15
Correspondence, cultural studies (information technology strand, 1993
16
Correspondence, Data phase users group, 1983-1984
17
Correspondence, Data touch, 1982
Box
Folder
21
1
Correspondence, David J. King, 1982-1984
2
Correspondence, David J. King, 1985-1986
3
Correspondence, David J. King, 1987-1988
4
Correspondence, David J. King, 1987-1988
5
Correspondence, David J. King, Vice President for Academic Affairs, 1987
6
Correspondence, David Potter, Dean College of Arts and Sciences, 1983-1986
7
Correspondence, David Potter, Dean College of Arts and Sciences, 1987-1995
8
Correspondence, David Potter, Provost, 1996
9
Correspondence, David Rossell, Assistant Provost for Administration and Budget, 1988-1990
10
Correspondence, David Rossell, Assistant Provost for Administration and Budget, 1990-1995
Box
Folder
22
1
Correspondence, departmental accreditation, 1986-1990
2
Correspondence, Distributed University, 1993-1994
3
Correspondence, Donald J. Mash, Vice President for Administration, 1985-1986
3
Correspondence, Donald J. Mash, Vice President for Administration, 1985-1986
4
Correspondence, Drexler Technology Corporation lasercard, 1986
5
Correspondence, Ed Delaney, Vice President for Institutional Planning and Research, 1982-1992
6
Correspondence, Educational technology group (EDUCOM), Fred Rossini, 1989-1990
7
Correspondence, Elsa Althen, 1986-1987
8
Correspondence, Elsa Althen, 1986-1987
9
Correspondence, executive assistant to the President William H. Cohn 1985
10
Correspondence, Florence Landon, 1987-1989
11
Correspondence, Floine Graham, Associate Vice President for Administration and Special Projects (Economic Bridge department), 1992-1993
12
Correspondence, Fred Rossini, Provost, 1989-1994
13
Correspondence, Fred Rossini, Provost, 1990-1995
Box
Folder
23
1
Correspondence, Fred Rossini, Provost, 1992-1995
2
Correspondence, Fred Siff, Vice President for Computing and Information Systems, 1983-1993
3
Correspondence, Frederick H. Siff, Vice President, UCIS, 1988-1990
4
Correspondence, H. Randall Edwards, Executive Vice President for Administration, 1990-1992
5
Correspondence, Inlex, 1986
6
Correspondence, Institute for Advanced Study with the Integrative Sciences, 1993
7
Correspondence, Institute for the Arts, 1990-1993
8
Correspondence, Institute for Computational Sciences and Informatics, 1992
9
Correspondence, Institute for Humane Studies, 1985-1990
10
Correspondence, Institute of Public Policy, 1973-1996
11
Correspondence, Instructional Development Office, 1993
12
Correspondence, Inter-University Consortium for Political and Social Research (ICPSR), 1982-1992
13
Correspondence, Internal control guidance manual, 1987-1994
14
Correspondence, James J. Fletcher, Associate Provost and Dean for Undergraduate Studies, 1985-1995
15
Correspondence, James Renick, Vice Provost, 1991-1992
16
Correspondence, Jamie Coniglio (for CH), 1986-1989
17
Correspondence, John Moore, Director International Institute, 1992
18
Correspondence, Dr. John O'Connor, 1994-1995
Box
Folder
24
1
Correspondence, Dr. John O'Connor, Intern Vice Provost for Information Technology and Services, 1995-1997
2
Correspondence, Kathy Perry, Assistant Provost, 1993
3
Correspondence, Krasnow Institute, 1994
4
Correspondence, Larry Czarda, Executive Vice President Finance and Planning, 1985-1993
5
Correspondence, Law School, 1985-1993
6
Correspondence, Library visitors, 1992-1995
7
Correspondence, Mark Flynn, 1988
8
Correspondence, Marvin Tatum, 1987-1989
9
Correspondence, Maurice Scherrens, Executive Vice President for Finance and Planning, 1982-1997
10
Correspondence, microcomputers, software, BRS, After Dark, 1983
11
Correspondence, microcomputers, software, TeleVideo Systems, Inc. 1983
12
Correspondence, Miscellaneous, 1985-1990
13
Correspondence, Miscellaneous, 1986
Box
Folder
25
1
Correspondence, Mitre (GMU, Mitre, FCPL network), 1985
2
Correspondence, National Technical Information Service (NTIS) RFP, 1982
3
Correspondence, Oakton and Fenwick partnership, 1987
4
Correspondence, Office for Intellectual Freedom (ALA), 1986-1990
J. Krug and FBI letters
5
Correspondence, Office of International Programs and service, 1984-1985
6
Correspondence, Phi Beta Kappa, 1986-1988
7
Correspondence, print services 1991-1994
8
Correspondence, public relations, 1986 October 31
9
Correspondence, 1989
Risk analysis questionnaire
10
Correspondence, Robinson professors, 1987-1993
11
Correspondence, SACS, 1986-1992
12
Correspondence, School of Business, 1988-1990
13
Correspondence, School of Information Technology and Engineering (SITE), 1987-1994
14
Correspondence, School of Nursing, 1988
15
Correspondence, Shenandoah University, 1991
16
Correspondence, 1988
Sociological abstracts
Box
Folder
26
1
Correspondence, social work (HIV/AIDS resources), 1989-1990
2
Correspondence, software productivity consortium 1986-1989
3
Correspondence, Stan Taylor, Associate Vice President for Operational Services, 1993-1994
4
Correspondence, Steven Diner, 1986-1988
5
Correspondence, Susan Haynes, Associate Librarian for Collection Services, 1990-1992
6
Correspondence, Susan Swope, Vice Provost and Registrar, 1987-1994
7
Correspondence, systems science 1989
8
Correspondence, University advancement, 1989
9
Correspondence, University relations, 1984-1995
10
Correspondence, Wade Gilley, 1986-1988
11
Creating a database, 1987
Box
Folder
27
1
Curriculum library, 1987
2
Curriculum library, 1987-1989
3
Data touch, undated
4
Digital archives, 1997
5
Digitizing project, 1986
6
Educom, 1990-1996
7
Educom, 1995 October 30
8
Educom, 1996 October 9-11
9
Educom NLII meeting, New Orleans, 1997 February 2-4
10
Educom NLII meeting, New Orleans, 1997 February 2-4
11
Evaluation of audiovisual resources and services at Fenwick Library, 1984
12
Faculty VIP tours, 1986
13
FAXON, 1991
14
FAXON, 1990-1994
15
Fenwick Library Cultural Diversity Committee, 1991 September 23
16
Fenwick Library program proposed, 1982-1986
17
Fenwick Library space, 1986
18
The first year plan, undated
19
Floor plan and environmental conditions, undated
20
Galvin proposal, electronic information storage, 1989-1990
21
George Mason University infrastructure project requirements briefing, 1993 May 27
Box
Folder
28
1
Government articles, undated
2
Grievance panel, 1987
3
Guide to performance evaluation, 1987
4
Inspection of new tower, 1984
5
IPAC, 1996 September 20
6
Itinerary for Charlene Hurt, University of South Florida visit, 1997 April 24-25
7
John Warfield, 1988-1989
8
LAC / SCHEV Secretary Finley, 1994
9
LAC / SCHEV meeting, Norfolk, Virginia, 1995 June 8-9
10
Library systems, 1982-1984
11
"The making of America: creating electronic pathways to our heritage", Cornell digitization project, 1993
12
Maps, placement within library, 1983
13
Memorandums from Charlene Hurt, 1994-1997
14
Metropolitan Washington Library Council, 1985
15
Microforms, 1991
16
National Federation of Abstracting Services, DC, 1995 February 27-March 1
17
National Technical Information Service (NTIS), 1985
Box
Folder
29
1
National Technical Information Service (NTIS), 1985-1987
2
National Technical Information Service (NTIS) end user training, 1986
3
National Technical Information Service (NTIS) RFP, 1986
4
National Library of Medicine, 1986-1988
5
NOVA online library circulation system, 1987
6
OCLC Users Council meeting, 1997
7
Office of affirmative action, Earl Ingram, 1988-1991
8
Office of research, 1985-1993
9
Optical products information (guide for using CD-ROM), 1987
10
Optical technology articles, circa 1986
11
Policies and reference, 1984
12
Policy and planning, 1986-1987
13
Position descriptions, 1986
14
Presentation to society for scholarly publishing, "Gatekeeping Revisited", 1990 June 7
Box
Folder
30
1
Professional development, 1986-1987
2
Publication, 1993
"A vision of the library of the 21st century" by Charlene Hurt
3
Publication, 1995 June 15
book review "Advances in library automation and networking" by Charlene Hurt
4
Publication, 1997 February
"Building library space in the age of virtual libraries" by Charlene Hurt, published in College and Research Libraries News
5
Publication, 1984
"Charlene"
6
Publication, 1992
"Collection development strategies for a university center library" by Hurt, Rein, Connors, Walsh and WU
7
Publication, 1989
"How scholarly communication should work in the 21st century" by Charlene Hurt and Sharon Rogers
8
Publication, 1988-1989
"Intellectual property in the scholarly communication system" by Charlene Hurt and Sharon Rogers
9
Recasting the university: an introduction, 1994
10
Reference department memorandums, 1983-1985
11
Reference general, 1986
Box
Folder
31
1
Report, "Economic sanctions and international order" by Dr. Miroslav Prokopijevic, 1994
2
Serial consortium, 1985
3
Serial consortium, 1985
4
Solinet fees, 1979-1986
5
Solinet, Atlanta, Georgia, 1995 May 3-5
6
Solinet virtual meeting, Atlanta, Georgia, 1996 February 14-16
7
Solinet, 1997 April 30-May 2
8
Southeastern Library Association and Kentucky Library Association joint conference, 1996
9
Southeastern Special Collection Access Project (SESCA), 1995
10
Space planning information system, 1984-1987
11
Special collections budget, 1985
12
Sponsored programs, 1989-1996
13
Staff meetings, 1987
14
Staff retreat, Hemlock overlook, 1987
15
Statistics, 1990-1995
Box
Folder
32
1
Student affairs, 1984-1994
2
Student union board meeting minutes, 1991-1993
3
Summer session catalog, 1984-1995
4
Systems office, 1984-1995
5
Techlaw Inc., 1993
6
Telecom and client support (TCS), 1994-1995
7
Telefax agreement, 1989-1990
8
Tina's presentation to Biology 113, circa 1985
9
University Center initial planning, 1989-1991
1 of 3
10
University Center initial planning, 1989-1991
2 of 3
11
University Center initial planning, 1987-1990
3 of 3
12
University Center initial planning (3), 1990-1994
1 of 3
13
University Center initial planning (3), 1990-1994
2 of 3
Box
Folder
33
1
University Center initial planning (3), 1990-1994
3 of 3
2
University Center technology subcommittee, 1993-1995
1 of 2
3
University Center technology subcommittee, 1994
2 of 2
Box
Folder
34
1
University infrastructure client interviews, Thompson Hall, 1993 April 8
2
University Microfilms International, 1987
3
Virginia Commonwealth University, 1989
4
Virginia Commonwealth University, social work program, 1977-1986
5
Virginia Librarian, articles on virtual libraries and information technology, 1989-1995
6
Virginia Library Association (VLA) annual conference, 1986 November 19-20
7
Virginia Library Association (VLA) Council, Charlottesville, Virginia, 1995 April 7
8
Virginia Library Association (VLA), Richmond, Virginia, 1996 November 14-15
9
Virginia plan for equal opportunity, Frank Matthews, Assistant Senior VP/AA officer, 1983-1986
10
Watesol, 1985 March 1
11
Weekly calendars, 1990-1992
12
Weekly calendars, 1992-1993
13
Weekly meeting with director, 1987
14
Weekly reminder appointment book, 1993
15
West Chester, Pennsylvania, 1995-1996
16
Wilsononline Test, 1986
17
Wordstar, circa 1982
18
"ZBC the management challenge" by Robert P. Clark, 1994 July 1
Subseries 1.6: John G. Zenelis, 1998-2001
Box
Folder
34
19
In appreciation of John C. Walsh, 1998 August 7
20
Appointment and charge memorandums, 1999 June
21
Library director search, 1998
22
"Looking backward and forward: A report to Vice President Joy Hughes", 1998 November 11
23
Statement by University Librarian, 2001 March 2
Box
216
Yearly university library publications, 2003-2012
Yearly university library publications, 2003-2012

Series 2: Correspondence and Memos, 1960-1999 (4 boxes)
Contains correspondence and memorandums pertaining to library employees, policies, and departments. Arranged alphabetically and then chronologically.
Box
Folder
35
1
Academic administration calendar, 1984-1987
2
Administration correspondence, 1960-1972
3
Administration correspondence, 1972-1973
4
Administration correspondence, 1974-1975
5
Administration correspondence, Dr. RC King, 1974-1979
6
Administration correspondence, 1992-1996
7
Affirmative action, 1978-1983
8
Alan G. Merten, President, GMU, 1996
9
Appeals of Work Transition Act (WTA) decisions, 1995
10
Art department correspondence, 1988-1989
Box
Folder
36
1
Associate librarian for collection services, 1990 April 17
2
Auxiliary enterprises, 1993-1995
3
Barter Theatre, 1981-1982
4
Binding paperbacks memo, 1992 September 23
4
Bachelor of individualized study (BIS), 1976-1981
6
Compact shelving trip, 1981
7
Cooperative consulting registry, 1976
8
Correspondence, 1960, 1965, 1966
9
David J. King memorandums, 1983-1988
10
Dr. David Powers, 1979-1982
11
E-Text, 1996-1997
12
E-Text, 1997-1999
13
Facilities, library conversion, 1982
14
Fenwick Library correspondence, 1979-1982
15
Fenwick Library memorandums, 1971-1980
16
Dr. George W. Johnson (President), 1979-1982
17
Dr. George W. Johnson (President), 1986-1987
18
Dr. George W. Johnson (President), 1986-1987
19
General education, 1988-1989
20
Housekeeping correspondence, 1979-1981
21
Housekeeping problems, 1984-1986
22
In-house Fenwick Library, 1981
23
In-house GMU, 1981-1982
24
Jamie Coniglio, associate for public service, 1986-1990
Box
Folder
37
1
Jamie Coniglio, 1993-1997
Memorandum and reports on the Arlington campus libraries
2
Kansas City, MO, ALIS I and II, 1985
3
Lecture hall, 1987-1989
4
Liaison letters, 1981-1993
5
Library conference room scheduling, 1978-1979
6
Library conference room, 1985-1987
7
Library faculty and staff memorandums, 1980-1982
8
Library security, 1982-1994
9
Marjorie Posner, 1995
Memorandum to different departments
10
Marjorie Posner, 1984-1993
Miscellaneous memorandums, letters, reports
11
Marjorie Posner, 1984-1992
Thank you letters to Marjorie Posner
12
Marjorie Posner, University open house, 1987
Box
Folder
38
1
Dr. Martha A. Turnage, 1981-1982
2
Maurice Scherrens, 1980-1982
3
Miscellaneous, 1981-1984
4
Miscellaneous, 1989-1993
Library administration letters and memorandums
5
Miscellaneous, 1993-1995
Library administration letters and memorandums
6
Odds and ends memorandums, reference department, 1985-1986
7
Dr. Ralph Baxter, 1977-1982
8
Reference, 1981-1982
9
Reference, 1986-1988
10
Reference, 1988-1990
11
Reference department news, 1989 February
12
Security, 1988-1989
13
Solinet, 1980-1996
14
Temperature and humidity, 1979-1980
Series 3: Reports and Publications, 1960-2007 (38 boxes)
This series is divided into five subseries: Budgets, reports, minutes, publications, publicity and research. It includes annual budgets, annual, monthly, and quarterly reports, consultant reports, surveys, Southern Association of Colleges and Schools (SACS) accreditation reports, self studies, meeting minutes from division head meetings, faculty senate, graduate council meetings and others, publications created by the libraries and also publicity about the libraries including articles on the Federal Theatre Project. Arranged alphabetically, then chronologically.
Subseries 3.1: Budgets, 1970-2001
Includes library budgets, requests and updates. Further budget information can be found in subseries 1.5: Charlene Hurt, for the years 1984 through 1999; subseries 6.3 for budgets regarding construction of the Johnson Center, and subseries 7.8 for Special Collections budget information.
Box
Folder
39
1
Budget, 1970-1971
2
Book budget background information, 1977-1986
3
Budget, 1978-1979
4
Budget control, contractual services, 1978-1979
5
Budget control, contractual charges, 1978-1979
6
Budget control, equipment, 1978-1979
7
Budget control, miscellaneous sheets, 1978-1979
8
Budget control, supplies, 1978-1979
9
Administration, financial operating statements, 1979-1980
10
Administration, financial operating statements, 1979-1980
11
Travel budget, 1979-1982
12
Budget information, 1980s
13
Budget information, 1980s
14
Budget, 1980-1981
Box
Folder
40
1
GMU budget information, 1980-1982
2
Budget, 1981-1982
3
Budget print outs, 1982
4
Budget, 1982-1983
5
Budget request, 1982-1983
6
Budget update, 1982-1983
7
Budget proposal, 1982-1984
8
Budget addendum, 1983
9
Budget, 1983-1984
10
Foundation accounts, 1983-1984
11
Budget request, 1983-1984
Box
Folder
41
1
Budget request, memorandums, 1983-1984
2
Budget telecommunication costs, 1983-1984
3
Wages, 1983-1984
4
Budget, salary information, 1983-1985
5
Budget, 1984?
6
Budget, 1984
7
Budget hearings, 1984 January-February
8
Request for allotment revision, 1984
9
Budget, 1984-1985
10
Budget, 1984-1986
11
Budget, 1985
Box
Folder
42
1
Budget, 1985-1986
2
Budget, 1985-1986
3
Budget division requests, 1985-1986
4
Budget hearings, 1985-1987
5
Budget, submitted, 1985-1986
6
Budget, 1986
7
OPTS budget, 1986
8
Book budget, 1986-1987
9
Wages, schedule, 1986-1994
10
Biennium budget, 1987
11
Book budget, 1987-1988
12
Budget, 1987-1988
13
Budget hearings, 1987-1988
14
Budget ideas, 1987-1988
Box
Folder
43
1
Budget monitoring, 1987-1988
2
Budget requests, 1987-1988
3
Budget updates, 1987-1988
4
OPTS budget allocation, 1987-1988
5
Capital campaign, 1988
6
Biennial budget, 1988-1989
7
Book budget, 1988-1989
8
Budget, 1988-1989
9
Budget background, 1988-1989
10
Budget hearings, 1988-1989
11
Budget request, 1988-1989
12
Budget updates, 1988-1989
13
Book budget, 1989-1990
Box
Folder
44
1
Background documents, 1989-1990
2
Priority requests, 1989-1990
3
Budget reports, 1989-1990
4
Budget requests, 1989-1990
5
Budget updates, 1989-1990
6
Library automation budget, 1989-1990
7
Wages requests, 1989-1990
Box
Folder
45
1
The great freeze of 1990, 1990
2
Book budget, 1990-1991
3
Budget, 1990-1991
4
Budget, 1990-1991
5
Budget request, 1990-1991
6
Budget schedule, 1990-1991
7
Budget updates, 1990-1991
8
Biennium budget, 1990-1992
9
Mary Scherrens biennium budget proposal, 1993
10
LAC / SCHEV biennial budget proposal, 1994-1996
11
Budget, 2000-2001
Subseries 3.2: Reports, 1960-2001
Includes annual, monthly, and quarterly reports, consultant reports, surveys, Southern Association of Colleges and Schools (SACS) accreditation reports, and self studies.
Box
Folder
46
1
A preliminary report to the provost and president, 1989 April 3
2
Accreditation, self study, 1969-1970s
3
Accreditation, 1973-1983
4
Accreditation, self study, 1978
Box
Folder
224
7
Accreditation for the School of Business, October 1988
Box
Folder
46
5
Activities sponsored, 1979-1982
6
Accomplishments, plans, and issues, 1982 July
7
Affirmative action reports, 1979-1982
8
An overview of library networking in Virginia, 1981
9
Annual reports, 1982-1984
10
Annual reports, 1992-1993
11
Annual reports, interlibrary loan, 1983-1984
12
Annual reports, reference, 1987-1994
Box
Folder
208
1
Annual security report, Arlington Campus Library, 2005
Box
Folder
46
13
Arundel report, a plan for higher education in Northern Virginia, 1970s
14
Audiovisual services report, audiovisual distribution services activities, 1984
15
Automated library system request for proposal, libraries user requirement study, 1987
16
Benchmarking results for GMU libraries, undated
17
Biennial report, 1998-2000
Box
Folder
208
2
Biennial reports, Arlington Campus Library, 1998-2000
3
Distributed libraries biennial report, Arlington Campus Library, 1998-2002
Box
Folder
46
18
Campus compact, 1998
Box
Folder
47
1
Center for European community studies, 1989
2
Center for planning information, 1990-1991
3
Columbus memorial library, 1977
4
Complaints, 1990-1995
5
Complaints, faculty, 1988
6
Computer consultants report, Siff's folder, 1985-1993
7
Consultant report, Caroline Arden, 1984-1985
8
Consultant report, Eaton and Wilson, 1986
9
Consultant report, Eaton and Wilson, 1987
10
Consultant report, Fred Oden, 1986
11
Consultant report, McMillen (acquisitions), 1979
12
Consultant report, Nancy Hall, computing strategy, 1983, 1990
13
Consultant report, Nancy McAdams, 1982-1983
Study of the library's physical facilities
14
Consultant report, Paul Koda, rare books, 1985
15
Consultant report, RMG consultants, 1985-1986
16
Consultant report, Timothy L. Byrne, government publications and documents, 1983
17
Consultant report, William Judd, audiovisual service, 1984
Box
Folder
48
1
Consultant report, 1986 April 22
Survey of the organization of Fenwick Library
2
Staff cookbook, 1975
3
EEO information report EEO-1, 1973
4
Electronic journal at GMU, 1990
5
Endowment campaign, 1987-1988
6
Enrollment, 1974-1976
7
Equipment trust fund (ETF), 1997
8
Evaluation of 1986 workshop, 1986
9
Faculty publications, 1995
Box
Folder
49
1
Fairfax county cooperation plan,, 1981-1984
2
Federal grant reports, 1968-1976
3
Fee based library services, 1992
Executive summary
4
Fenwick library reorganization, 1984, 1986
5
Fenwick: long range plans, 1987
6
Final day, faculty at commencement, 1965 June 9
7
Fixed assets, 1990?
8
Foundations for a long range strategic plan for Fenwick Library, 1987
9
Foreign book quotes, 1962-1963
10
George Mason business information center proposal, 1982-1983
11
George Mason College operations, 1963-1965
12
George Mason University Library U-matic plan, 1988
13
Goals and objectives, 1981
14
Goals and objectives, 1984-1998
15
Herbert S. White, White symposium, 1987-1989
16
Highlights GMU program proposal, 1982-1988
Box
Folder
50
1
In-service training program for library paraprofessionals: A report, 1981
2
Incident reports, 1992-1993
3
Initial outline of report to VPAA King, 1982
4
Draft proposal, initiative to benefit academic scholarship, undated
5
Integrated library network system for the commonwealth of Virginia - A feasibility study, 1979
6
Integrated library network system for the commonwealth of Virginia, 1979
7
Inventory, 1985-1986
8
JSTOR usage, 2001
9
Liaison report, 1980
10
Library, 1988 December
11
Library automation in Virginia report, 1980 August
12
Library binding Committee report, 1988
13
Library feedback, 1988-1992
Box
Folder
51
1
Library feedback continued, 1987-1995
2
Library operations documents I, 1984
3
Library operations documents II, 1985
4
Library operations documents III, 1985-1987
5
Library operations documents IV, 1986-1989
6
Library services report, 1988
7
Library services report, 1988-1990
8
Library systems, 1981-1982
Box
Folder
52
1
Library task force, core library, 1988
2
Library task force, Michael Krauss, 1989
3
Library task force, 1989 February 1
4
Library task force, report, draft (JP), 1989 March 22
5
Library task force, report, 1989 April
6
Library task force, report, 1989 April
7
Library technology, 1989
8
Library's evaluation and promotion, 1980-1981
9
Looking backward and forward: A report to Vice President Joy Hughes, 1998 November 11
10
Major needs and gift opportunities, 1981-1985
11
Management by objective (MBO), 1979
12
Microforms costs study, 1988-1989
13
Minority affairs, 1976-1980
Box
Folder
208
4
Mold report, Arlington Campus Library, 2001 April 13
Box
Folder
52
14
Monthly reports, 1964-1967
15
Monthly reports, 1992 October
16
Monthly reports, annual report, 1987-1988
Box
Folder
208
5
Monthly reports, Arlington Campus Library, 1998-1999
6
Monthly reports, Arlington Campus Library, PP and MGT, 1999-2002
Box
Folder
52
17
Monthly reports, collection access division, 1985
18
Monthly reports, collection management, 1985 April 1
19
Monthly reports, collection management, 1985-1986
20
Monthly reports, collection management, 1991 January-December
Box
Folder
53
1
Monthly reports, collection management, 1992
2
Monthly reports, information services division, 1985-1986
3
Monthly reports, libraries systems and planning division, 1985
4
Monthly reports, Marj Posner, 1989-1992
5
Monthly reports, public services, 1991
6
Monthly reports, public services, 1992
7
Monthly reports, reference, 1987 April 6
8
Monthly reports, reference and collection development, 1990 July-December
9
Monthly reports, reference and collection development, 1991
10
Monthly reports, reference and collection development, 1991
Box
Folder
54
1
Monthly reports, reference and collection development, 1992
2
Monthly reports, reference and collection development, 1992
3
Monthly reports, reference statistics 1994-1995
4
Monthly reports, systems 1990-1992
5
Monthly reports, systems 1992 April
6
Morowitz, student life task force report, 1989 April 4
7
National information infrastructure, 1995
8
National learning infrastructure initiative (EDUCOM), 1995
9
Northern Virginia consortium report, 1990 April 2
10
Nursing research proposal (Beth Roth), 1983
11
Office of institutional planning and research, 1993-1995
12
Online searches at University libraries, 1984
13
Open hours extended, 1986
14
Paden report, Ms. Anna Wu, circa 1994
15
Paden report, Contemporary Europe report, 1990-1992
Box
Folder
55
1
Paden report, Internationalization report, 1988
2
Paden report, Library task force report, 1989 April
3
Paden report, notes for report 1989 March
4
Paden report, 1989 May
5
Paden report, University life report, 1991
6
Perspectives and preliminary plans, 1998
7
The plan for 2007, 2007
8
PAGE, plan for alternative general education, 1982-1986
9
Program proposal, 1984-1986
10
Proposal for journals loaned from libraries for replacement, 1992 June 7
11
Proposal to use alternate model for self-study, 1998 October
12
Quality of work life task force final recommendations, 2001 March 14
13
Qualtech, Inc., 1990 April 27
14
Quarterly list of accessions, 1960-1961
Box
Folder
56
1
Quarterly reports, Arlington Campus Library, 1992
Box
Folder
208
7
Quarterly reports, Arlington Campus Library, 1997-1999
8
Quarterly reports, Arlington Campus Library, 1999-2000
9
Quarterly reports, Arlington Campus Library, Quincy Street, 1997-1999
Box
Folder
56
2
Quarterly reports, reference 1998-1999
3
Questionnaires of library services, 1996
4
Records management report, 1998
5
Reference services summary, 1995
6
Report and recommendations concerning the Special Collections in Fenwick Library, 1983
7
Report of the faculty evaluation of the administration, 2001 October
8
Report on library collection and services for NLN review procedure, circa 1989
9
Report to the joint subcommittee, incentives and volunteerism, 1984
Box
Folder
57
1
Reports of task forces, 1985-1986
2
Report of the task force centers and institutes, 1987
3
Retreat, 1988 March 16
4
Retreat, division heads, 1983 November 11
5
Rough outline of my (Posner) two days at the BRS users conference, undated
6
Southern Association of Colleges and Schools (SACS), accreditation, 1990-1991
1 of 4
7
Southern Association of Colleges and Schools (SACS), accreditation, 1990
2 of 4
8
Southern Association of Colleges and Schools (SACS), accreditation, 1990
3 of 4
9
Southern Association of Colleges and Schools (SACS), accreditation, 1990
4 of 4
10
Southern Association of Colleges and Schools (SACS), accreditation reaffirmation proposal for alternative model for self-study, 1998
11
Southern Association of Colleges and Schools (SACS), Fulfilling our commitments: Volume 1: Compliance report: Section 5: Educational support sus (library), 2001 March 1
12
Southern Association of Colleges and Schools (SACS) report, 1986-1989
1 of 6
13
Southern Association of Colleges and Schools (SACS) report, 1989
2 of 6
14
Southern Association of Colleges and Schools (SACS) report, 1989-1990
3 of 6
15
Southern Association of Colleges and Schools (SACS) report, 1986-1990
4 of 6
16
Southern Association of Colleges and Schools (SACS) report, 1989-1990
5 of 6
Box
Folder
58
1
Southern Association of Colleges and Schools (SACS) report, 1989
6 of 6
2
Southern Association of Colleges and Schools (SACS) report, 1990
3
Southern Association of Colleges and Schools (SACS) self study update, 2001
4
Safety and risk management, 1991-1995
5
Salaries, 1980-1981
6
School of Library and Information Sciences proposal, 1988
7
SDI report, 1983
8
Self study report, library administration, 1979-1980
9
Self study, 1977-1981
10
Self study, 2001
11
Self study update, 2001
12
Serial Committee report, 1982
13
Services and public relations suggestions, 1991
14
Staff senate annual report, 1999-2001
15
State board for the certification of librarians, 1980-1986
Box
Folder
59
1
Statement from GMU library regarding the future, 1989 March
2
Statewide needs assessment of library services in Virginia, 1978
4
Statistics, administrative statistical information, 1972-1977
1 of 2
3
Statistics, administrative statistical information, 1973-1976
2 of 2
5
Statistics, annual statistics, 1963-1964
6
Statistics, Fenwick Library statistical information, 1983-1986
7
Statistics, GMC Library outside circulation, 1967 November-1970 January
8
Statistics, GMU Fenwick Library, 1988
Box
Folder
60
1
Statistics, reference department statistical reports, 1995-1997
2
Statistics, statistical summary for first half 1985, 1985
3
Status of women and minorities report, 1982-1983
4
Strategy for development, 1988
5
Storage, 1990
6
Student affairs division annual report, 1979-1977
7
Study to develop a long-range library automation and network development plan for the commonwealth of Virginia - Phase 1 report, 1985
8
Suggestion book, 1975-1981
9
Suggestions for Fenwick library, 1993-1994
10
Summary of discussion with university police, 1992 July 27
11
Survey, computer-based services survey draft, 1988 July
12
Survey, Council of Higher Education survey, 1986
13
Survey, Hegis report, Hew library survey, 1986
1 of 2
Box
Folder
61
1
Survey, Hegis report, Hew library survey, 1986
2 of 2
2
Survey, information service survey, 1987
3
Survey, IPEDS, 1988
4
Survey, Law library questionnaire and GMU library survey, 1999-2000
5
Survey, library survey, 2000
6
Survey, library survey 2000 February 2
7
Survey, library survey results and student petition for new 24 hour library hours, 1991 April
8
Survey, library users satisfaction survey, 2000
9
Survey, Palinet Planning Committee, 1982
10
Survey, reference, periodicals, microforms survey comments, 1988
11
Survey, reference, periodicals survey and results, 1988
12
Survey, state of library 1985
13
Task force computer literacy, 1989 March
14
Task force on academic integrity, "Instilling academic integrity" report, 2001 May 17
15
Telephone sample report, 1991 May 2
16
Transition plan, 1997
17
Travel reports, 1979-1980
18
Trust fund, equipment trust fund, 1988
19
Undergraduate multicultural library collection, 1988
20
Undergraduate report, 1989 February
21
University libraries (description of GMU libraries), 2001
22
University library systems, 1981-1993
23
Virginia governor's conference on library and information services, 1979
1 of 3
Box
Folder
62
1
Virginia governor's conference on library and information services, 1979
2 of 3
2
Virginia governor's conference on library and information services, 1979
3 of 3
3
The Virginia plan, 1974 January
4
Virginia plan for academic library cooperation, 1976
5
Volumes reports, 1960-1965
6
Volumes reports, 1966-1971
7
Volumes reports, 1972
8
Volumes reports, 1972-1974
9
Volumes reports, 1973
10
Volumes reports, 1974
11
Volumes reports, 1975
Box
Folder
63
1
Volumes reports, 1986 July-1987 June
2
Volumes reports, volume and cost report, 1988-1989
Subseries 3.3: Meeting minutes, 1972-2002
Includes meeting minutes from division head meetings, faculty senate, graduate council meetings and others.
Box
Folder
63
3
Academic affairs meetings, 1980-1984
4
Access services Committee, 1999
5
Activity heads minutes, 1982 June 2
6
Administration, activities meeting notes, 1976-1977
7
College of arts and sciences, minutes of the faculty, 1986
8
Deans and directors meeting, 1981
9
Deans and directors meeting, 1982
10
Deans and directors meeting, 1988
11
Deans and directors meeting, 1989
12
Deans and directors meeting, 1992
13
Deans and directors meeting, 1993
14
Deans and directors meeting, 1994
15
Deans and directors meeting, 1995
Box
Folder
64
1
Deans and directors meeting, 1996
2
Deans and directors meeting, 1996
3
Department heads meeting minutes, 1987-1988
4
Departmental heads of staff meetings, 1987-1989
5
Departmental heads of staff meetings, 1988
6
Departmental staff meeting, 1989 June 7, 1990 March 14
7
Division heads meetings minutes, 1982
8
Division heads meeting, 1982-1983
9
Division heads minutes, announcements, 1982-1985
10
Division heads meetings minutes, 1983
11
Division heads meetings minutes, 1984
12
Division heads meetings minutes, 1985 July
13
Division heads meetings minutes, 1985
14
Division heads retreat, 1983
15
Faculty senate minutes, 1983 January 26
16
General faculty meeting, 1975-1981
17
General faculty meeting minutes, 1987 April 29
Box
Folder
65
1
George Johnson notes, 1989 March
Box
Folder
210
2
George Mason University Arlington II, Town Hall meetings, 2007 September 18
DVD
Box
Folder
65
2
Graduate council minutes, 1975 November 7-1977 November 4
3
Graduate council minutes, 1977-1981
4
Graduate faculty, 1972-1981
5
Information technology meeting (O'Connor), 1996
6
Library senior staff meeting minutes, 1986 October-1990 December
7
Mason link, 1993-1995
8
Mason link, 1996-1997
9
Mason link meeting, 1997 September 9
10
Mason scholars, 1993
11
Miscellaneous meeting notes, 1978
12
Northern Virginia health sciences librarians' group minutes of meeting, 1987 December 3
13
Office of Provost staff meetings (formerly academic affairs), 1985-1988
Box
Folder
66
1
Policy and planning council, 1985
2
Policy and planning council agenda, 1995 September 20
3
Professional meetings, conferences, 1979-1980
4
Reference department meeting minutes, 1996 May 15
5
Selector's meeting, 1989 December 6
6
Senior management team meetings, 1998-1999
7
SNAUB, meeting notes, emails, and other materials, 1994-1995
8
Solinet meeting minutes, 1980 May
9
Solinet/OCLC meetings, Board of Directors meetings, 1980-1987
10
Staff meetings, 1987-1991
1 of 2
11
Staff meetings, 1987-1995
2 of 2
12
Staff senate minutes, 2001 October 18
13
State networking users advisory council, 1979-1983
14
University relations' minutes, information networking meetings, 2002
15
University scholars, 1993-1994
Subseries 3.4: Publications, 1964-2007
Includes the publications Added Entries, Federal One, Full Text, and Library Notes as well as brochures and other newletters produced by the Library staff.
Box
Folder
67
1
Added entries, 1985
2
Added entries, 1986
3
Added entries, 1987
4
Added entries, Fenwick library newsletter, 1987-1989
5
Added entries, 1988
6
Added entries, 1989
7
Added entries, 1990
8
Added entries, 1990
9
Added entries, 1991
10
An introductory workbook to Fenwick Library, 1987
11
Audiovisual video holdings, 1989-1990
12
Automation newsletter, 1985
13
Basic information systems and services by Jamie Coniglio, 1994 Fall
14
Brochures, 1979-1987
Box
Folder
210
1
Brochures and publications from Arlington Campus Library, 1997-1998
Arlington Campus Libraries News
Box
Folder
67
15
Collection development newsletter, 1996
16
Copyright news, 2002 Fall
17
Copyright news, 2004
18
Directory of special programs, projects, disadvantaged student, 1977 December
19
Electronics for the library, computers, 1990
20
Faculty guide to GMU libraries, "Take Cover!", 1981 August
21
Faculty journal editors, 2003-2004
Box
Folder
68
1
Federal one, 1975-1982
2
Federal One, volume 3, no. 2 1978 September
Original copy
3
Federal One, ideas, 1979
4
Federal One, original logo art, 1979
5
Federal One, volume 4, no. 1, 1979 January
Original copy
6
Federal One, volume 4, no. 2, 1979 June
Copy
7
Federal One, basic information and mailing list 1980
8
Federal One, next issue, 1980
9
Federal One, 5:1, 1980 February
Original copy
10
Federal One, 5:1, 1980
Xerox originals
11
Federal One, 5:1, 1980
Originals
12
Fenwick at a glance, 1988-1993
13
Fenwick at a glance, 1989
14
Fenwick focus survey, undated
15
Fenwick focus, 1978-1979
16
Fenwick follies, 1978-1982
Box
Folder
69
1
Fenwick for beginners, 1983-1987
2
Fenwick for beginners, 1984-1985
3
Fenwick for beginners, 1985
4
Fenwick library newsletter, 1979-1985
5
Fenwick library newsletter, 1984-1985
6
"Fenwick friends in living color", circulation, 1982 July 15
7
Fenwick productions, "Fun with elevators", 1982
8
Fenwick productions, "Fun with Flossie and Sadie", 1982
Box
Folder
70
1
Full Text, 1991-1992
2
Full Text, 1993-1994
3
Full Text, 1995-1996
4
Full Text, 1997-1998
5
Full Text, 1997-1999
6
Full Text, 1998 Fall-1999 Fall
7
Full Text, 1999 Spring
8
Full Text, Special Collections Research Center, 1999 Fall-2000 Fall
9
Full Text, 1999 Winter-2000
10
Full Text, Spring 2000
11
Full Text, Summer 2000
12
Full Text, 2000-2001
13
Full Text, 2001 Fall
14
Full Text, 2001 Winter
15
Full Text, copy, 2001 Spring-2002 Spring
16
Full Text, 2001 Winter-2002
17
Full Text, 2002
18
Full Text, no. 159, 2003
19
Full Text, no. 160-161, 2004 Spring-2004 Fall
20
Full Text, 2005 Summer-2007 Fall
Box
Folder
71
1
F.Y.I., Arlington library newsletter, 1995-1996
2
Generic fall faculty letter, 1989 August 4
3
GMC library bulletin, 1969-1970
4
Guide to Information technology services, 2000
5
Library handouts, 1987
6
Library Link, volume 1, issue 1 to volume 2, issue 4, 2002 Summer-2004 Spring
7
Library Link, 2005-2006
8
Library newsletters, 1976-1979
9
Library Notes, volume 1, 1964-1965
10
Library Notes, volume 2, 1965-1966
11
Library Notes, volume 3, copy 1, 1966-1967
12
Library Notes, volume 4, copy 1, 1967-1968
13
Library Notes, volume 5, 1968-1969
14
Library Notes, volume 6, copy 2, 1969-1970
15
Library Notes, volume 7, copy 1, 1970-1971
Box
Folder
72
1
Library Notes, volume 8, 1-3, 1972
2
Library Notes, volume 9, copy 2, no. 1-4, 1972-1973
3
Library Notes, volume 10, no. 1-5, 1973
4
Library Notes, volume 11, no. 1-3, 1975
5
Library Notes, volume 12, no. 1-2, 1975
6
Library Notes, volume 13, no. 1-3, 1976
7
Library Notes "Flash!", 1977
8
Library Notes, volume 14, no. 1, 1978
9
Library Notes, volume 15, no. 1, 1978 December 1
10
Library Notes correspondence, 1981-1988
11
News from Fenwick Library, 1987-1989
12
Newsletters 1990-1995
Focus, ICAR newsletter, Matrix, VSLA news, Connections, 1 of 2
13
Newsletters 1990-1993
Focus, ICAR newsletter, Matrix, VSLA news, Connections, 2 of 2
14
Pamphlet, undated
15
Posner article, undated
"Future: or library and the 21st, or will robots replace student shelvers, or does one Floppy disc equal one librarian"
16
Posner - In-Flight Index, 1982
17
Pro-Libris, 1989 Fall
18
Proposal for Fenwick newsletter, 1980 December 14
19
Publications, professional, 1979
20
TIP sheets, 1995
21
Virginia Foundation for the Humanities newsletter, 1978-1979
22
Virginia Library Association newsletter, 1976-1984
23
Virginia State Library news, 1975-1987
Subseries 3.5: Publicity and research, 1967-1995
Contains newspaper and magazine articles featuring the libraries at George Mason and especially the Federal Theatre Project. Research articles focus on library science, professional development, and public relations.
Box
Folder
73
1
Articles, importance of library information, 1990-1995
2
Articles, information technology and online services for research, 1992-1993
3
Broadside, library article, 1989
4
Broadside, 1989, 1992
5
Copyright issues, 1989 March
6
DAEMON link, 1989 March
7
Federal Theatre Project, 1979
8
Federal Theatre Project, 1930s Drama from the W.P.A. FTP, circa 1977
9
Federal Theatre Project, American Society for Theatre Research newsletter, volume 6, no. 1, Winter 1979
10
Federal Theatre Project, American Theatre Association: 39th annual convention, 1975 August 10-13
11
Federal Theatre Project, American Theatre Association: Theatre news, volume 8, no. 7, 1976 April
12
Federal Theatre Project, Anthropology and the Theatre of the Mind, Judi Mason hits; Broadway and Glamour, 1977 April
13
Federal Theatre Project, The Black Scholar, volume 10, no. 10, 1979 July-August
14
Federal Theatre Project, Correspondence and meetings, 1978-1980
15
Federal Theatre Project, Disabled USA - seeing in tandem: participating as an equal, volume 1, no. 9, 1978
16
Federal Theatre Project, Dramatics: the Magazine of the International Thespian Society, no. 4, 1977 March-April
17
Federal Theatre Project, Encore: the Magazine of the Theatre, 1979 April
18
Federal Theatre Project, GMU Today, volume 6, no. 2, 1980 Fall
19
Federal Theatre Project puppets, 1980 June
Kennedy Center program
20
Federal Theatre Project, 1976-1978
Newspaper clippings
21
Federal Theatre Project, 1978-1979
Newspaper clippings
22
Federal Theatre Project, 1979
Newspaper and book clippings
Box
Folder
74
1
Federal Theatre Project, 1979-1980
Non-GMU printed copies, photographs
2
Federal Theatre Project, original discovery, 1974-1975
3
Federal Theatre Project, 1976-1978
Press releases
4
Federal Theatre Project, 1979
Press releases Broadside
5
Federal Theatre Project, 1979-1980
Press releases In House
6
Federal Theatre Project, 1978-1979
Ppress releases, non-GMU
7
Federal Theatre Project, 1978-1979
Printed copies Broadside
8
Federal Theatre Project, 1978-1980
Printed copies In House
9
Federal Theatre Project, 1978-1980
Printed copies other GMU publications
10
Federal Theatre Project, Professional development: Sonneck Society newsletter, "The FTP's musical productions", 1987 Fall
11
Federal Theatre Project, Saturday review, 1976 September 18
12
Federal Theatre Project, Stereo Review, volume 38, no. 3, 1977 March
13
Federal Theatre Project, Tabs: Stage Lighting International, 1977 Summer
14
Federal Theatre Project, Theatre Design and Technology, United States Institute for Theatre Technology, 1978 Fall
15
Federal Theatre Project, Theatre news: American Theatre Association, volume 11, no. 1, 1978 September-October
Box
Folder
75
1
Federal Theatre Project, Washington Guide to the Arts, 1979 December
2
Free, adult, uncensored, 1973-1979
3
General publicity, 1978-1979
4
GMU library communication, xerox extra, 1989
5
GMU SCHEV: University of 21st century, article, 1988 December
6
Harvard library, HOLLIS, 1989 March
7
Library, 1989 February
8
News items, 1967-1973
9
Northwestern University core library, 1988
10
Orbit publicity memo, 1984
11
Professional development reading, 1980
12
Public relations, other collections at GMU, 1979
13
Publicity, ideas, 1979
14
Resources for American Literary Study, volume 7, no. 2, 1977 Autumn
15
Rethinking the library, volume 2, 1990s
16
Special collections, 1979
17
Special collections, 1980
18
UCLA library technology, 1989 March
19
Virginia governor news clips, 1989
20
Virginia state funds for library planning, 1989 February
Series 4: Committees and collaborations, 1960-2004 (57 boxes)
This series consists of files originating from library committees and files concerning collaborations within the University and with other institutions undertaken by the library. Arranged alphabetically, then chronologically.
Box
Folder
76
1
Academic Computing Advisory Committee, 1980-1985
2
Academic Computing Advisory Committee, 1984-1987
3
Access Services Planning Committee, 2000-2001
4
Ad Hoc Committee, staffing, 1976
5
Alumni Association, 1976-1981
6
Alumni Association, 1983-1994
7
Alumni relations, 1980-1981
8
American Type Culture Collection (ATCC) Committee, 1995-1998
1 of 3
9
American Type Culture Collection (ATCC) Committee, 1997-2003
2 of 3
10
Reference meeting (PWL), ATCC Committee, 2001
3 of 3
Box
Folder
77
1
Appointments Committee, 1988
2
An address by Omer L. Hirst before Arlington Committee of 100, 1960 April 13
3
Arlington Campus Library Committee, 1990-1991
4
Arlington Campus Library Committee, meeting minutes, 1990
5
Arlington Campus Library Committee, policies, 1990
6
Arlington Campus Library Committee, policies, 1991
Box
Folder
204
1
Arlington Campus Library information, 2003-2006
2
Arlington Campus Library monthly summaries, 2004-2005
3
Arlington Campus Library site goals, 2004-2005
4
Arlington Campus Library staff meetings, 2004-2006
5
Arlington Campus Library web team, 2002
Box
Folder
77
7
Arlington county library, 1988
8
Artistic and Cultural Programming and Activities group, 1993
9
Arts Task Force, Fine Arts Commission, 1983
10
Association of College and Research Libraries (ACRL), EBSS Conference Program Planning Committee, New Orleans, 1988
11
Association of College and Research Libraries (ACRL), 1994-1995
12
Bibliographic control of maps in Fenwick Library subcommittee, 1981-1983
13
Board of visitors, 1978-1979
14
Board of visitors, 1978-1994
15
Bookstore Advisory Committee, 1985-1986
16
Campus development historical files, 1990-1991
17
Campus development project team, 1990-1991
Box
Folder
78
1
Campus Wide Information Working group (CWIS), 1993
2
Campus Wide Information Working group (CWIS), 1993
3
Campus Wide Information Working group (CWIS), general, 1993
4
Campus Wide Information Working group (CWIS), 1993
Memos, minutes, notes
5
Campus Wide Information Working group (CWIS), 1993
Memos, minutes, notes
6
Campus Wide Information Working group (CWIS), organization subcommittee, 1993 August 24
7
Campus Wide Information Working group (CWIS), 1993
Organization subcommittee draft menus
8
Committee on Committees, 1978-1979
9
Committee on Committees, 1979-1980
10
Committee on Committees, 1980-1981
11
Committee on Committees, 1981-1982
12
Committee on Committees, 1982-1983
13
Committee on Committees, 1983-1984
14
Committee on Committees, 1984-1985
15
Committee on Committees, 1985-1986
16
Committee on Committees, 1986-1987
17
Committee on Committees, 1987-1988
18
Committee on Committees, Librarians' handbook (revision), 1988
19
Committee on Committees, elections, 1988-1989
Box
Folder
79
1
Committee on Committees, bylaws, 1989
2
Committee on Committees, 1989-1990
3
Committee on Committees, 1990-1991
4
Committee on Committees, 1991-1992
5
Comprehensive Employment and Training Act (CETA), 1977-1978
6
Computer and Information Systems Committees, 1983
1 of 2
7
Computer and Information Systems Committees, 1983
2 of 3
Box
Folder
80
1
Consortia articles, 1970s
2
Consortium, 1978
3
Consortium for Continuing Higher Education (CCHENV), 1978 June 30
4
Consortium for Continuing Higher Education (CCHENV), 1978 June 30
5
Consortium for Continuing Higher Education (CCHENV), 1978-1982
1 of 2
6
Consortium for Continuing Higher Education (CCHENV), 1978-1982
2 of 2
7
Consortium for Continuing Higher Education (CCHENV), 1995
Box
Folder
81
1
Consortium for Continuing Higher Education (CCHENV), The Consort,
2
Consortium for Continuing Higher Education (CCHENV), Library Networking Committee, 1981-1982
3
Consortium for Continuing Higher Education (CCHENV), Library Networking Committee, Automation subcommittee, 1983
4
Consortium for Continuing Higher Education (CCHENV), Library Networking Committee, community resources proposal, 1983
5
Consortium for Continuing Higher Education (CCHENV), Library Networking Committee, 1984-1986
6
Consortium for Continuing Higher Education (CCHENV), Library Networking Committee, 1985
7
Consortium for Continuing Higher Education (CCHENV), miscellaneous exchange program, 1981-1983
8
Consortium for Continuing Higher Education (CCHENV), Consortium NVCC, Annandale, 1976-1984
9
Coordinating task force Committees, undated
10
Consortium of Universities, Washington area taskforces, 1986-1996
Box
Folder
82
1
Department of Education, 1982
2
Distance, Distributed Learning Committee group, 1993
3
Documents delivery task force, 1991
4
Documents delivery task force, 1991-1993
5
Educational Planning Committee, 1978
6
Electronic reserve task force, 1994
7
Facilities and Support Services Committee, 1982-1986
8
Faculty Committee on the library, Charge from the provost, 1988
9
Faculty Committee on the library, 1988-1989
10
Faculty Committee on the library, 1991
11
Faculty Committee, Kathy Gaffney, Graduate library, 1989 February
12
Faculty handbook, Steering Committee, 1984 February 1
13
Faculty handbook, 1984-1994
Box
Folder
83
1
Faculty Library Committee, notes, 1960-1976
2
Faculty Library Committee, 1967-1970
3
Faculty Senate Library Committee, miscellaneous, 1968-1972
4
Faculty Senate Library Committee, 1976
5
Faculty Senate Library Committee, 1976 September-1978 September
1 of 2
6
Faculty Senate Library Committee, 1976 September-1978 September
2 of 2
7
Faculty Senate Library Committee, 1978 September-December
8
Faculty Senate Library Committee, 1988 Fall
Box
Folder
84
1
Faculty Senate Library Committee, 1996-1997
2
Faculty Senate Library Committee, 1997
3
Faculty Senate handbook, 1976
4
Faculty Senate, University facilities and support service, 1976-1977
5
Faculty Senate, University file, 1987-1992
6
Feminist round table, 1986
7
Fenwick library space planning task force, 1999-2000s
Survey of staff space
8
Food Service Advisory Committee, personnel matters, general 1985-1986
Box
Folder
85
1
Foundation, 1980-1981
2
Foundation gifts, 1996-1997
3
Friends of the Library, 1982-1983
4
Friends of the Library, 1984
5
Friends of the Library, 1992
6
Friends of the Library, Agronsky event, 1980 April 29
7
Friends of the Library, background, preliminary planning, 1978-1981
8
Friends of the Library, book sale 1980-1982
9
Friends of the Library, brochure, undated
10
Friends of the Library, membership, 1991
11
Friends of the Library, membership and membership letter, 1981-1982
12
Friends of the Library, membership list, 1980
13
Friends of the Library, 1979-1980
Minutes and correspondence
14
Friends of the Library, 1980s
Programs
Box
Folder
86
1
General Education task force, 1988
2
General faculty, 1991-1994
3
George Mason University Press, 1984
4
George Mason University Press, 1985
5
George Mason University Press, 1986
6
George Mason University Press, 1987
7
Governance Review Committee, 1982-1986
Library governance revision memos
8
Government, Society and the Arts, "New Deal" and subcommittees, 1976-1980
9
Government, Society and the Arts, 1979-1980
Box
Folder
87
1
Government, Society and the Arts, 1981-1983
2
Grassroots campaign, 1994
3
Human resources for technology implementation (Chris Dede working group), 1993
4
Inauguration Advisory Committee, 1996-1997
5
Information Center Committee union III, 1989
6
Information resources project team, 1980s
7
Information Resources and Intellectual Access (IRIA), 2000-2001
Action agenda
8
IT Committee report, 1999-2000
9
Information Technology and Education group, 1993 April
10
Information Networking Committee, 1991-1996
11
Information Technology Planning Committee, 1997
12
Institute for Educational Transformation (IET), 1995-1996
Faculty Senate materials
13
Institute for Information Technology (GMIIT), 1983-1987
Box
Folder
88
1
International programs Committee, 1978-1983
2
Joanne Johnson and Gala Committee, 1986 June 17
3
Learning Initiatives Project team, 1989-1991
4
Learning Initiatives Project team, 1992
5
Learning Initiatives Project team subcommittee, design and delivery, 1990-1992
6
Learning Initiatives Project team subcommittee, facilities, 1990-1991
7
Liaison Librarian Program task force (LLPTF), article about work of task force, 2000-2001
8
Liaison Librarian Program task force (LLPTF), charge, 2002
9
Liaison Librarian Program task force (LLPTF), discussion meetings about final report with task force and professional library staff, 2003
10
Liaison Librarian Program task force (LLPTF), faculty focus groups, 2001-2002
11
Liaison Librarian Program task force (LLPTF), 2001-2002
Faculty survey
12
Liaison Librarian Program task force (LLPTF), 2002
Final report with appendices
Box
Folder
214
2
Liaison Librarian Program task force (LLPTF), 2002
Final report executive summary with notes.
Box
Folder
88
13
Liaison Librarian Program task force (LLPTF), 2004
Liaison task force completion letter from John Zenelis
Box
Folder
89
1
Liaison Librarian Program task force (LLPTF), 2002
Letter to faculty, survey and lists of faculty
2
Liaison Librarian Program task force (LLPTF), 2001-2002
Powerpoint introducing LLPTF to entire UL staff at all staff meeting
3
Liaison Librarian Program task force (LLPTF), 2001-2002
Questions and summary of interviews with Faculty Senate Library Committee
4
Liaison Librarian Program task force (LLPTF), 2002
Questions to liaisons and department heads and summary
5
Liaison Librarian Program task force (LLPTF), 2002
Statistical analysis of faculty survey
6
Liaison Librarian Program task force (LLPTF), student focus groups, 2002
7
Liaison Librarian Program task force (LLPTF), 2001-2002
Summary analysis faculty survey
8
Liaison Librarian Program task force (LLPTF), 2001-2002
Working papers, agendas, minutes, notes
9
Liaison Librarian Program task force (LLPTF), 2002
Works consulted
10
Librarians council, 1975
11
Librarians council, 1976
12
Librarians council, 1978
13
Librarians council, 1978
14
Librarians council, 1979
15
Librarians council, 1980
16
Librarians council, 1981
17
Librarians council, 1982
Box
Folder
90
1
Librarians council, 1982-1985
2
Librarians council, 1985-1996
3
Librarians council, 1988-1989
4
Librarians council (Posner), 1984-1992
1 of 4
5
Librarians council (Posner), 1988-2000
2 of 4
Box
Folder
91
1
Librarians council (Posner), 1982-1991
3 of 4
2
Librarians council (Posner), 1978-1998
4 of 4
3
Librarians council, Annual Reports Committee, 1978-1982
4
Librarians council, Appointments Committee, 1979-1982
5
Librarians council, bylaws amended, 1978 September 5
6
Librarians council, bylaws, 1983
7
Librarians council, 1976-1981
Committee on Committees correspondence,
8
Librarians council, committees, 1980-1990
9
Librarians council, evaluation and promotion, 1975-1978
10
Librarians council, evaluation and promotion, 1978-1982
Box
Folder
92
1
Librarians council, evaluation and promotion evaluations, 1982-1987
2
Librarians council, handbook, 1976-1977
3
Librarians council, Handbook governance, 1976-1983
4
Librarians council, 1976-1989
Handbook, memos, issues, revisions
5
Librarians council, handbook, new Ad Hoc Committee revision, 1977
6
Librarians council, handbook, fourth draft amended, 1977 May
Box
Folder
93
1
Librarians council, handbook, historic material, 1977
2
Librarians council, handbook, 1981-1982
1 of 4
3
Librarians council, handbook, 1982-1983
2 of 4
4
Librarians council, handbook, 1981
3 of 4
5
Librarians council, handbook, 1980
4 of 4
6
Librarians council, handbook, 1982
7
Librarians council, handbook drafts, 1986
8
Librarians council, handbook, 1986
Box
Folder
94
1
Librarians council, handbook, 1987 November 20
2
Librarians council, handbook, 1989
3
Librarians council, handbook, 1989
4
Librarians council, handbook, 1989-1992
5
Librarians council, handbook, meetings, 1999-2000
6
Librarians council, handbook, revisions, 1999-2000
7
Librarians council, handbook, 2000
8
Librarians council, handbook, 2000
9
Librarians council, handbook, 2000
10
Librarians council, handbook Committee correspondence, 2000-2001
11
Librarians council, Instruction Committee, 1979
12
Librarians council, Media Committee, 1979
Box
Folder
95
1
Librarians council, minutes, 1975-1977
1 of 2
2
Librarians council, minutes, 1975-1977
2 of 2
3
Librarians council, minutes, 1978-1983
1 of 3
Box
Folder
96
1
Librarians council, minutes, 1978-1983
2 of 3
2
Librarians council, minutes, 1978-1983
3 of 3
3
Librarians council, minutes, handbook, 1982-2000
4
Librarians council, minutes, 1986-1987
5
Librarians council, minutes, 1990-1991
6
Librarians council, Council meeting, 1995 March 9
7
Librarians council, Planning and Policy Committee, 1981
8
Librarians council, Professional Development Committee, 1979-1982
9
Library Automation Advisory Committee, 1989-1991
10
Library Committee meeting, 1989 March 22
11
Library Instruction Planning group, 1997 May 1
12
Library of Virginia, Library Services and Construction Act (LSCA), 1989
13
Library Staff Association, 1982-1985
14
Library task force, 1988 November
15
Library task force, Library subcommittee, graduate and professional school needs (Kathy), 1989 February 8
16
Library task force, 1989
17
Lobby Beautification Committee, 1985
18
Major and special events programming and activities planning group, 1993
19
Management group, 2003
20
Marcive project, 1989-1990
Box
Folder
97
1
Mason and University Scholars, 1990-1994
2
Mason Link, 1993
3
Media Committee (LIPT file), 1991
4
Morino Foundation, 1993-1994
5
Morino Foundation, 1994-1996
6
Multi-cultural international programming and activities, 1994
7
National faculty exchange, 1986-1992
8
National library week, 1964-1967
9
National Technology Center, 1987
10
New Century College, zero based curriculum, 1993-1994
11
New Century College, zero based curriculum, 1993-1997
Box
Folder
98
1
Northern Virginia Institute, data services center, 1991
2
Northern Virginia Library Networking council, 1980-1992
3
Northern Virginia (NOVA) public school partnerships, 1996
4
NOTIS, 1989-1994
5
NOTIS, 1990-1994
6
NOTIS, advisory group, 1982-1993
7
NOTIS, budget, 1988-1989
8
NOTIS, budget, 1989-1995
9
NOTIS, Central library transition team, 1988
10
NOTIS, Central library transition team, 1989
Box
Folder
99
1
NOTIS, Central library transition team, 1989
2
NOTIS, Central library transition team, 1989-1990
3
NOTIS, CH, 1993
4
NOTIS, dealings, 1994
5
NOTIS, library systems transition team, 1988-1989
6
NOTIS, library systems transition team, 1989-1990
7
NOTIS, MDAS program, 1990
8
NOTIS, MDAS Virginia proposal, 1989
9
NOTIS, MDAS WRLC, 1991
10
NOTIS, MDAS WRLC, 1991
11
NOTIS, sublicense agreement, 1994
Box
Folder
100
1
NOTIS, training, 1989
2
NOTIS, users group meeting, 1989
3
OCLC, 1995 May 21-23
4
OCLC, 1996 May 19-21
5
OCLC, Communications and Access Interest Group, 1994-1995
6
OCLC, local systems, 1988-1994
1 of 2
7
OCLC, local systems, 1984-1987
2 of 2
8
OCLC, meeting, 1996 October 6-8
9
OCLC, users council file (historical file), 1994
1 of 2
10
OCLC, users council file (historical file), 1996
2 of 2
Box
Folder
101
1
OCLC, users council meeting - Dublin, Ohio 1994
2
OCLC, users council meeting - Dublin, Ohio 1995 January 23-25
3
Patriot Center Advisory Committee, 1985-1986
4
Planning Committee, physical facilities, library III 1979-1980
5
Planning groups, undated
6
Planning and Policy Committee, 1978-1980
7
Planning and Review Committee, Word processing 1977-1982
8
Policy and Planning council, 1981-1994
9
Policy and Planning council, 1986-1990
10
Policy and Planning council, 1986
11
Policy and Planning council, 1986-1987
Box
Folder
102
1
Policy and Planning council, 1987-1990
2
Policy and Planning council, 1988
3
Policy and Planning council, 1989-1990
4
Policy and Planning council, 1991-1993
5
Policy and Planning council, 1994-1995
6
Policy and Planning council, 1994-1995
7
Policy and Procedure Committee of the Research and Planning council, 1988
8
President's council, George Johnson, Executive council, 1982-1985
Box
Folder
103
1
President's council, George Johnson, 1985
2
President's council, 1994-1995
3
President's council, 1996
4
President's council, 1997
5
President's file, Saturday morning planning sessions, 1985-1988
6
President Johnson's file, executive council, 1987-1991
7
Prince William Planning group, 1990-1991
8
Procedures, Salalm secreteriat, 1978-1980
9
Professional Development Committee, 1981-1991
Annual report
10
Professional Review Committee, 1989-1992
11
Professional Review Committee, 1993
12
Professional Review Committee, 1994-1995
13
Public policy, Joseph L. Fisher, 1987-1988
Box
Folder
104
1
Publications Committee
2
Reaffirmation Committee, Commission on Colleges, 2001 April 16-19
3
Reference Instructional Services Committee, 1983-2000
4
Reference Instructional Services Committee, 1999-2000
5
Reference Instructional Services Committee, report, 1999-2000
6
Research Libraries group, 1989-1980
7
Research Planning council, 1981
8
Research Planning council, 1981-1983
1 of 2
9
Research Planning council, 1981-1983
2 of 2
10
Research Planning council, Research Facilities and Equipment Committee 1982-1983
11
Research Planning council, 1984
12
Research Planning council, 1984-1985
13
Research Planning council, 1985-1986
14
Research Planning council, 1986-1987
Box
Folder
105
1
Research Planning council, 1988-1992
2
Robinson subcommittee on Jack Goldstone, 1993 November
3
Salary task force, 1992-1993
4
San Martin society, 1979-1980
5
Scholarship Committee, 1965-1966
6
Scholarship Committee, 1965-1966
7
Senate Facilities Committee, 1982-1983
8
Solinet, 1992-1995
9
Solinet, Association for Southeastern Research Libraries, 1989-1996
10
Solinet, Board of Directors, 1993-1995
11
Solinet, Monticello electronic library, 1996
Box
Folder
106
1
Solinet, Nominating Committee, 1993-1996
2
Solinet, SURA Solinet, 1993 July 9
3
Solinet, SURA Solinet meeting in Atlanta, Georgia (Monticello electric library meeting), 1993 July 29-30
4
Solinet, SURA Solinet meeting in Atlanta, Georgia, 1994 May 13
5
Solinet, Atlanta, Georgia, 1994 February-March
6
Solinet, board meeting, Atlanta, Georgia, 1993 December 2-3
7
Solinet, fall board meeting, Hyatt Regency, Knoxville, TN, 1993 October 5-8
8
Solinet, Stouffer Hotel, Atlanta, Georgia, 1993 August 10
9
Solinet, 1993-1996
1 of 2
10
Solinet, 1991-1993
2 of 2
11
Solinet, 1987-1992
Box
Folder
107
1
Solinet, agreement, 1983-1984
2
Solinet, regional information network in Solinet group, 1993-1994
3
Southern Association of Colleges and Schools (SACS), Commission on colleges, 2001 April
4
Southern Association of Colleges and Schools (SACS), distance education, 1999
5
Southern Association of Colleges and Schools (SACS), reaccreditation compliance report, 2000
6
Southern Association of Colleges and Schools (SACS), Reaccreditation Steering Committee, 2000-2001
7
Southern Association of Colleges and Schools (SACS), 2001 March 1
Volume one: compliance report
8
Southern Association of Colleges and Schools (SACS), reaccreditation, compliance, 2001
9
Southern Association of Colleges and Schools (SACS), self-study subcommittees 1999
Box
Folder
108
1
Space Planning task force, move, 1986
2
Space Planning task force, 2000
3
Space Planning task force, 2001
4
Staff association bylaws and library roster, 1983
5
Staff Development and Training Committee, 1999
6
Staff Development and Training Committee, 1999-2000
Annual report
Box
Folder
109
1
State Council of Higher Education (SCHEV), 1968
2
State Council of Higher Education (SCHEV), 1978-1986
3
State Council of Higher Education (SCHEV), 1986-1990
4
State Council of Higher Education (SCHEV), 6 year curricular plans, policies and procedures, 1979
5
State Council of Higher Education (SCHEV), Appendix M, 1981-1982
6
State Council of Higher Education (SCHEV), council notes 1992-1995
7
State Council of Higher Education (SCHEV), Distance Learners Committee, 1988-1989
8
State Council of Higher Education (SCHEV), Doctoral institutions working group, 1991-1993
9
State Council of Higher Education (SCHEV), Doctoral institutions working group, 1992-1995
Box
Folder
110
1
State Council of Higher Education (SCHEV), Library Advisory Committee (LAC), 1970
2
State Council of Higher Education (SCHEV), Library Advisory Committee (LAC), 1977
3
State Council of Higher Education (SCHEV), Library Advisory Committee (LAC), 1979-1982
4
State Council of Higher Education (SCHEV), Library Advisory Committee (LAC), 1983
5
State Council of Higher Education (SCHEV), Library Advisory Committee (LAC), miscellaneous 1985-1989
6
State Council of Higher Education (SCHEV), Library Advisory Committee (LAC), 1991 December-1993 March
7
State Council of Higher Education (SCHEV), Library Advisory Committee (LAC), cataloging and storage, 1974
8
State Council of Higher Education (SCHEV), Library Advisory Committee (LAC), 1987-1995
Correspondence, 1 of 2
Box
Folder
111
1
State Council of Higher Education (SCHEV), Library Advisory Committee (LAC), 1984-1987
Correspondence, 2 of 2
2
State Council of Higher Education (SCHEV), Library Advisory Committee (LAC), Mary Washington College, Fredericksburg, VA, 1994 May 10-11
3
State Council of Higher Education (SCHEV), Library Advisory Committee (LAC), 1963-1993
Minutes of meetings
4
State Council of Higher Education (SCHEV), Library Advisory Committee (LAC), 1968-1973
Meeting minutes and agenda
5
State Council of Higher Education (SCHEV), Library Advisory Committee (LAC), 1972 April 28
Executive meeting minutes
6
State Council of Higher Education (SCHEV), Library Advisory Committee (LAC), 1971-1973
Minutes and notices
7
State Council of Higher Education (SCHEV), Library Advisory Committee (LAC), 1974-1975
Minutes and notices
Box
Folder
112
1
State Council of Higher Education (SCHEV), Library Advisory Committee (LAC), 1975-1976
Minutes and notices
2
State Council of Higher Education (SCHEV), Library Advisory Committee (LAC), 1976-1977
Minutes and notices
3
State Council of Higher Education (SCHEV), Library Advisory Committee (LAC), 1978-1979
Minutes and notices
4
State Council of Higher Education (SCHEV), Library Advisory Committee (LAC), 1984-1989
Minutes
5
State Council of Higher Education (SCHEV), Library Advisory Committee (LAC), meetings, 1986-1991
6
State Council of Higher Education (SCHEV), Library Advisory Committee (LAC), meeting and subcommittee meeting, Richmond, VA, 1993 June 11
7
State Council of Higher Education (SCHEV), Library Advisory Committee (LAC), James Madison University, 1993 September 23-24
8
State Council of Higher Education (SCHEV), Library Advisory Committee (LAC), meeting, Richmond, VA, 1993 December 10
9
State Council of Higher Education (SCHEV), Library Advisory Committee (LAC), meeting, 1994 September 15-16
Box
Folder
113
1
State Council of Higher Education (SCHEV), Library Advisory Committee (LAC), meeting, Richmond, VA, 1994 December 9
2
State Council of Higher Education (SCHEV), Library Advisory Committee (LAC), meeting, Harrisburg, VA, 1995 March 9-10
3
State Council of Higher Education(SCHEV), Library Advisory Committee (LAC), networking subcommittee, 1989-1990
4
State Council of Higher Education (SCHEV), Library Advisory Committee (LAC), subcommittee on maintence funding, 1975-1976
5
State Council of Higher Education (SCHEV), Library Advisory Committee (LAC), subcommittee on staffing report, 1980 March 28
Box
Folder
114
1
State Council of Higher Education (SCHEV), library budget guidelines subcommittee, 1982-1983
2
State Council of Higher Education (SCHEV), meeting of SCHEV with George Mason College of the University of Virginia, 1971 November 4
3
State Council of Higher Education (SCHEV), State Library Networking Committee, State Virginia legislative affairs, 1983
4
State Council of Higher Education (SCHEV), State Library Networking Committee, 1983-1989
Correspondence
5
State Council of Higher Education (SCHEV), State Library Networking Committee, House joint resolution, 1981
6
State Council of Higher Education (SCHEV), State Library Networking Committee, statistics, 1987
7
State Council of Higher Education (SCHEV), subcommittee on networking, 1991
8
State Council of Higher Education (SCHEV), report on library council needs, 1971
9
State Council of Higher Education (SCHEV), Library Advisory Committee (LAC), statistics, 1985-1991
10
State Council of Higher Education (SCHEV), State tuition assistance, 1981
11
State Council of Higher Education (SCHEV), task force 1980
12
State Council of Higher Education (SCHEV), task force on communications and delivery, 1983
13
State Council of Higher Education (SCHEV), task force on contractual library services for out of state institutions, 1980
14
State Council of Higher Education (SCHEV), task force on facility needs, 1986
15
State Council of Higher Education (SCHEV), task force on facility needs, statistics, miscellaneous 1986
16
State Council of Higher Education (SCHEV), technology data, 1996
17
State Council of Higher Education (SCHEV), workshops and training programs (consortium), 1977-1982
Box
Folder
115
1
State Networking Users Advisory Council (SNAUB), A, 1993
1 of 2
2
State Networking Users Advisory Council (SNAUB), A, 1993
2 of 2
3
State Networking Users Advisory Council (SNAUB), B, 1994-1995
1 of 2
4
State Networking Users Advisory Council (SNAUB), B, 1994
2 of 2
5
State Networking Users Advisory Council (SNAUB), internet staff study, 1994
1 of 2
6
State Networking Users Advisory Council (SNAUB), internet staff study, 1994
2 of 2
7
State Networking Users Advisory Council (SNAUB), Virginia council of health sciences, 1994
Box
Folder
116
2
Task force and resource center, 1974
3
Task force Committees, 1989, 1999-2000
4
Task force on damaged materials (including Virginia code), 1981
5
Task force on freezing the card catalog, 1987
6
Task force on handicapped services, 1990 August
7
Task force on handicapped services, appendix A (disability support service), 1990
8
Task force on handicapped services, appendix C (disability support service), 1990
9
Task force on handicapped services, appendix D (disability support services), 1990
10
Task force on handicapped services, disability support services, 1991
11
Text and Community Committee, 1994
12
Transportation research forum library project, 1983 July
13
University Center Art Committee, 1995
14
University Center Library Subcommittee, 1993
15
University Center Management and Operations Task Force, 1993
16
University Center Program and Activities Subcommittee, 1994
17
University Center Subcommittees, 1993
18
University Center Subcommittees, 1993
19
University Center Subcommittees, 1993
Box
Folder
117
1
University Center Task Force, 1993-1995
2
University Center Task Force Subcommittees, 1993-1995
3
University Computing and Information Services (UCIS), 1984
4
University Computing and Information Services (UCIS), 1987-1994
5
University Computing and Information Services (UCIS), 1994-1995
6
University Computing and Information Services (UCIS), focus group, 1995
Box
Folder
118
1
University Coordination group, 1987-1988
2
University Library Committee, notes, 1976-1977
3
University Life Task Force, 1989-1994
4
University Senate, Bylaws Committee, 1980-1981
5
University Senate, Senate Library Committee, 1978-1981
6
University Senate, Senate Library Committee, 1981-1984
7
University Senate, Senate Library Committee, allocations formula, 1978-1980
8
University Senate, University governance, Ad Hoc Committee, 1980-1981
Box
Folder
119
1
Virginia Library Association, 1974-1977
1 of 3
2
Virginia Library Association, 1979-1982
2 of 3
3
Virginia Library Association, 1983-1986
3 of 3
4
Virginia Library Association, 1990-1995
5
Virginia Library Networking (VLIN) Task Force, 1984-1989
6
Virginia Library Networking (VLIN) Task Force, 1995
1 of 2
7
Virginia Library Networking (VLIN) Task Force, 1994
2 of 2
8
Virginia Library Networking (VLIN) Task Force for strategic planning (Study Committee), 1995
9
Virginia State Library (the Library Board of VA), 1994
10
Virginia State Library Board, Committee, standing committees, representative, 1993-1994
Box
Folder
120
1
Virginia State Library Board, correspondence file 1990-1994
2
Virginia State Library and Archives, interlibrary loan reimbursement account, 1992
3
Virginia State Library, Cooperative Continuing Education Advisory Committee, 1991-1992
4
VSLA Automation and Networking Committee, Ms. Charlene Hurt, miscellaneous, 1993-1994
5
Virtual Library of Virginia (VIVA), 1995-1996
6
Virtual Library of Virginia (VIVA), 1996
7
Virtual Library of Virginia (VIVA), EAD workshops, 1997-1999
8
Virtual Library of Virginia (VIVA), first search contract, 1995
9
Virtual Library of Virginia (VIVA), general, 1994-1995
Box
Folder
121
1
Virtual Library of Virginia (VIVA), historic file, 1994
2
Virtual Library of Virginia (VIVA), information, 2000-2001
3
Virtual Library of Virginia (VIVA), logo, camera ready art, undated
4
Virtual Library of Virginia (VIVA), legislative initiative, 1994-1996
5
Virtual Library of Virginia (VIVA), miscellaneous, 1999
6
Virtual Library of Virginia (VIVA), Mission and Organization Committee, 1996
7
Virtual Library of Virginia (VIVA), NEH grant information provided, 1999
8
Virtual Library of Virginia (VIVA), pending, 1996
9
Virtual Library of Virginia (VIVA), retreat, Fredericksburg, VA, 1997 May 12-13
10
Virtual Library of Virginia (VIVA), 1996
Over head transparencies on cooperative collection development with VIVA
11
Virtual Library of Virginia (VIVA), statistics, 1995-1996
Box
Folder
122
1
Virtual Library of Virginia (VIVA), Steering Committee, 1995-1996
1 of 3
2
Virtual Library of Virginia (VIVA), Steering Committee, 1995
2 of 3
3
Virtual Library of Virginia (VIVA), Steering Committee, 1994-1995
3 of 3
4
Virtual Library of Virginia (VIVA), Steering Committee, 1997
5
Virtual Library of Virginia (VIVA), Steering Committee next meeting folder, 1996-1997
6
Virtual Library of Virginia (VIVA), subcommittees, 1994-1996
7
Virtual Library of Virginia (VIVA), timeline and digitizing project, 1997-1998
Box
Folder
123
1
Washington Research Library Consortium (WRLC), 1992-1997
2
Washington Research Library Consortium (WRLC), 1997
3
Washington Research Library Consortium (WRLC), 1998-1999
4
Washington Research Library Consortium (WRLC), Advisory Committee of library directors, meetings, agendas, 1991-1993
1 of 3
5
Washington Research Library Consortium (WRLC), Advisory Committee of library directors, meetings, agendas, 1988-1991
2 of 3
6
Washington Research Library Consortium (WRLC), Advisory Committee of library directors, meetings, agendas, 1988-1989
2 of 3
7
Washington Research Library Consortium (WRLC), Aladin usage statistics, 1991-1992
8
Washington Research Library Consortium (WRLC), Board of Directors meeting, 1990 March 13
9
Washington Research Library Consortium (WRLC), Board of Directors meeting, 1990 April 17
Box
Folder
124
1
Washington Research Library Consortium (WRLC), Board of Directors meeting, 1990 July 31
2
Washington Research Library Consortium (WRLC), Board of Directors meeting, 1990 September 11
3
Washington Research Library Consortium (WRLC), Board of Directors meeting, 1990 November 20
4
Washington Research Library Consortium (WRLC), Board of Directors, 1990-1993
5
Washington Research Library Consortium (WRLC), Board of Directors meeting, 1991 March 12
6
Washington Research Library Consortium (WRLC), Board of Directors meeting, 1991 May 14
7
Washington Research Library Consortium (WRLC), Board of Directors meeting, 1991 June 11
8
Washington Research Library Consortium (WRLC), Board of Directors meeting, 1991 September 17
9
Washington Research Library Consortium (WRLC), Board of Directors meeting, 1991 November 19
10
Washington Research Library Consortium (WRLC), Board of Directors meeting, 1992 January 28
11
Washington Research Library Consortium (WRLC), Board of Directors meeting, 1992 March 17
Box
Folder
125
1
Washington Research Library Consortium (WRLC), Board of Directors meeting, 1992 June 16
2
Washington Research Library Consortium (WRLC), borrowing policies pamphlet, 2003
3
Washington Research Library Consortium (WRLC), building plans, 1988
1 of 3
4
Washington Research Library Consortium (WRLC), building plans, 1988
2 of 3
5
Washington Research Library Consortium (WRLC), building plans, 1988
3 of 3
6
Washington Research Library Consortium (WRLC), business plan, 1991
7
Washington Research Library Consortium (WRLC), bylaws, 1986
1 of 3
8
Washington Research Library Consortium (WRLC), bylaws, 1985
2 of 3
9
Washington Research Library Consortium (WRLC), bylaws, 1985-1986
3 of 3
Box
Folder
126
10
Washington Research Library Consortium (WRLC), bylaws subcommmittee, 1986-1990
1
Washington Research Library Consortium (WRLC), collection analysis project, 1983-1992
2
Washington Research Library Consortium (WRLC), Collection Development Advisory Committee, 1987-1995
Box
Folder
214
1
Washington Research Library Consortium (WRLC), Collection Development Advisory Committee, 1993
Box
Folder
126
3
Washington Research Library Consortium (WRLC), College library technology cooperative grant program, "Washington area library consortium feature film cooperative", 1989-1991
4
Washington Research Library Consortium (WRLC), Collington building plans, 1992
5
Washington Research Library Consortium (WRLC), cooperative library center, 1985
6
Washington Research Library Consortium (WRLC), cooperative library center, 1983
7
Washington Research Library Consortium(WRLC), cooperative storage space, 1985-1986
8
Washington Research Library Consortium (WRLC), education serials review project, 1993-1994
9
Washington Research Library Consortium (WRLC), executive summary of final report submitted to the U.S. department of education, 1989 June
10
Washington Research Library Consortium (WRLC), exhibit C.L. 4, library handouts and research guides, 1990
Box
Folder
127
1
Washington Research Library Consortium (WRLC), exhibit C.L. 14, collection development policy manual, 1989
2
Washington Research Library Consortium (WRLC), exhibit C.L. 28, customer's guide to print services, volume and cost ,report 1988-1990
3
Washington Research Library Consortium (WRLC), exhibit U.L. 16, professional vitas, 1989
4
Washington Research Library Consortium (WRLC), exhibit U.L. 21, statewide agreement, 1989
5
Washington Research Library Consortium (WRLC), exhibit V.L. 1, V.L. 2, V.L. 3, 1989
6
Washington Research Library Consortium (WRLC), exhibit, Law Library five year plan, 1989
7
Washington Research Library Consortium (WRLC), exhibit, library grants, undated
8
Washington Research Library Consortium (WRLC), Father Whalen, 1986
9
Washington Research Library Consortium (WRLC), Grant HEA title II, A application, 1993
10
Washington Research Library Consortium (WRLC), Grant HEA title II, D application, 1989
11
Washington Research Library Consortium (WRLC), Grant HEA title II, D application, 1988-1990
12
Washington Research Library Consortium (WRLC), grant application for NEH preservation program, 1983-1985
13
Washington Research Library Consortium (WRLC), historical documents, 1986-1990
1 of 2
Box
Folder
128
1
Washington Research Library Consortium (WRLC), historical documents, 1989-1990
2 of 2
2
Washington Research Library Consortium (WRLC), historical material, 1985
1 of 2
3
Washington Research Library Consortium (WRLC), historical material, 1986
2 of 2
4
Washington Research Library Consortium (WRLC), interlibrary cooperation policy, 1992
5
Washington Research Library Consortium (WRLC), interlibrary loan statistics, 1991-1994
6
Washington Research Library Consortium (WRLC), imaging task force, 1992 March 10
7
Washington Research Library Consortium (WRLC), Library Directors Advisory Committee meeting and planning retreat, 1990 January 25
8
Washington Research Library Consortium (WRLC), Library Directors Advisory Committee, 1996
9
Washington Research Library Consortium (WRLC), Library Directors Advisory Committee, 1990
1 of 2
10
Washington Research Library Consortium (WRLC), Library Directors Advisory Committee, 1989-1992
2 of 2
Box
Folder
129
11
Washington Research Library Consortium (WRLC), Library information survey, 1994
1 of 2
12
Washington Research Library Consortium (WRLC), Library information survey, 1987-1988
2 of 2
13
Washington Research Library Consortium (WRLC), meetings, 1983 June-1984 July
14
Washington Research Library Consortium (WRLC), meetings, 1994-1995
1 of 3
15
Washington Research Library Consortium (WRLC), meetings, 1992-1994
2 of 3
16
Washington Research Library Consortium (WRLC), meetings, 1991-1992
3 of 3
17
Washington Research Library Consortium (WRLC), meeting reports, 1992-1994
Box
Folder
130
1
Washington Research Library Consortium (WRLC), 1990-1995
Memorandum, agenda, 1 of 3
2
Washington Research Library Consortium (WRLC), 1988-1989
Memorandum, agenda, 2 of 3
3
Washington Research Library Consortium (WRLC), 1988-1989
Memorandum, agenda, 3 of 3
4
Washington Research Library Consortium (WRLC), 1986
Memorandum of terms, 1 of 2
5
Washington Research Library Consortium (WRLC), 1985-1986
Memorandum of terms, 2 of 2
6
Washington Research Library Consortium (WRLC), miscellaneous, 1974-1994
Box
Folder
131
1
Washington Research Library Consortium (WRLC), miscellaneous, 1989
2
Washington Research Library Consortium (WRLC), networking project, 1988
3
Washington Research Library Consortium (WRLC), newsletter, 1989-1995
4
Washington Research Library Consortium (WRLC), North Virginia consortium agreements, 1974-1990
5
Washington Research Library Consortium (WRLC), NOTIS correspondence, 1988-1991
6
Washington Research Library Consortium (WRLC), NOTIS implementation, 1988-1992
7
Washington Research Library Consortium (WRLC), participant agreement, 1989 June 12
8
Washington Research Library Consortium (WRLC), reference advisory group, 1991
9
Washington Research Library Consortium (WRLC), resource sharing statistics, 1994-1995
10
Washington Research Library Consortium (WRLC), Special collections and archives: A survey of present use and future trends, 1989 April 5
11
Washington Research Library Consortium (WRLC), strategic business plans, 1990-1992
12
Washington Research Library Consortium (WRLC), Strategic Planning Committee, 1990-1995
1 of 2
Box
Folder
132
1
Washington Research Library Consortium (WRLC), Strategic Planning Committee, 1989-1990
2 of 2
2
Washington Research Library Consortium (WRLC), task force on library support for distance learners, undated
3
Washington Research Library Consortium (WRLC), task force on the cooperative center, 1987
4
Washington Research Library Consortium (WRLC), task force on the online catalog, 1985
5
Washington Research Library Consortium (WRLC), teaching research strategies, 1989 August
6
Washington Research Library Consortium (WRLC), warehouse, 1990-1992
7
Washington Research Library Consortium (WRLC), Xlibris, 1993 June-July
8
Women's studies Committee, 1989-1994
Series 5: Policies and procedures, 1960-2010 (5 boxes)
Includes the library handbook, policies, emergency plans, computer and copier procedures and mission statements, for Fenwick library. Arranged alphabetically, then chronologically.
Box
Folder
133
1
5th floor elevator (emergency provisions), 1987
2
Bomb threat procedures, 1971
3
Borrowing privileges, 1977
4
Building policies procedure, 1987
5
Campus information (IT communications), 1993-1995
6
Campus information training, 1994
7
Campus information training, 1995
8
Closed study carrels, 1975
9
Computer labs compustat, undated
10
Computer purchase guidelines, 1998
11
Confidentiality (Library), 1989 march 21
12
Copier costs, 1973-1975
13
Librarians copyright act, 1982
14
Copyright 1976 law and interpretations, 1982-1983
15
Course reserve guidelines, forms, 1999
16
Databases for GMU libraries, 1995
17
Dealing with difficult people (instructions), 1993
18
Departmental guide, 1980
19
Draft policy, 1987
20
Educational leave for library faculty, undated
21
Elevators (Fenwick library), 1976
22
Emergency, disaster planning, 1984-1987
23
Emergency prepardness plan, 1987
24
Fenwick library emergency prepardness, 1992
Box
Folder
134
1
Emergency, disaster plans, 2001
2
Faculty handbook (library insert), 1974
3
Fenwick library handbook and rules, 1974-1975
4
First search, 1994
5
Fuel conservation, 1973-1974
6
General information (GMU libraries), 1984-1988
7
General reference allocations for branch libraries, 1992
8
Gifts, 1973-1978
Acknowledgement guidelines and miscellaneous correspondence
9
GMU Foundation procedures, undated
10
GPO database, 1988-1994
11
Guide to finding information at the GMU libraries, 1996-1997
12
Guidelines for acquisistion of electronic resources, 1990s
13
Guidelines for consortium library projects, 1976
14
Guidelines for service desk staff in answering questions, 1994
15
Handicapped policies, 1990
16
How to check out materials, Fenwick library, GMC, 1970
17
Incident reporting system, 1999
18
Inclement weather plan, 1989
19
Information for reception desk, 1973
20
Information technology guide to services, 1999
21
Internal control guidance manual, 1986
22
Johnson center policies, 1996
Box
Folder
214
3
Library closing procedures, 1993
Box
Folder
134
23
Library compact - values, vision, and goals, 1998
24
Library guide for students of education Alderman library (UVA), 1972
25
Library handbook and faculty supplement, 1960
26
Library handbook, 1961?
27
Library handbook, 1963-1964
28
Library handbook, 1973?
29
Library handbook, 1977
30
Library online catalog (user's guide) (ALIS), undated
31
Library of Congress information system (LOCIS), undated
32
LYNX tip sheet, undated
33
Mail delivery and pick-up, 1972-1975
Box
Folder
135
1
Draft style manual for the self-study in support of the reaffirmation of accreditation of GMU, 1999
2
Mason link, 1994
3
Media (acquisitions and video list), 1985
4
Microforms guide, 1981-1983
5
Miscellaneous internet information, 1995
Mason link, internet gopher, information client, electronic showcase outline
6
Miscellaneous organizational policies, 1991-2001
7
Miscellaneous procedures (general), 1974-1975
8
Mission statement, Fenwick library, 1989 February 15
9
Mission statement, goals and objectives, 1981 March 18
10
Monthly paychecks, 1972
11
North campus procedures manual, 1980 July
12
Organizational charts, 1985-1992
13
Staff organization chart, 1985 July
14
Personal property, 1973
15
Library policies, 1981-1993
1 of 2
16
Library policies, 1979-1984
2 of 2
17
Library policies, 1983-1995
Box
Folder
136
1
Library policies, 1987-1988
2
Library policies, 1994
1 of 2
3
Library policies, 1994
2 of 2
4
Library policies, 2000
5
Policies and planning, 1989-1990
6
Policy guidelines and procedures, 1988
7
Library policy manual, 1979-1981
8
Policy manual - Lorna, 1978-1980
9
Privacy act, 1981-1983
10
Procedures, printing, 1981-1982
11
Library procedures, 1987
12
Library procedures for summer session, 1971 summer
13
Procedures for network troubleshooting, notification of evenings and weekends at Fenwick library, undated
14
Procedures for updating reference collection, 1985
Box
216
Professional development, 2006-2010
Box
Folder
224
5
Professional development committee, 2006-2010
4
Professional development, librarian research leave, 2007-2010
Box
Folder
136
15
Professional guidelines for librarians, 1986
16
Public health nurse, 1972
17
Publication guidelines (draft), undated
18
Publications, 1982
19
Renewal policy and procedures, 1987
20
Research guide, 1998-2000
Box
216
Research leave, 2007-2010
Box
Folder
136
21
Reserve procedures, 1982
22
Responsible use of computing, GMU UCIS folder, 1995
Box
Folder
137
1
Search strategy, 1987 July
2
Student assistants manual, 1993 Fall
3
Student assistants manual, microforms and government documents, 1986
4
Student conduct policy, 1988
5
Submitting and viewing contact reports, 1999
6
Supplies, 1981
7
Supplies and services, 1979-1982
8
Surplus books, 1986
9
Teaching resource strategy, 1986-1992
10
Telephone manual, 1973
11
Textbook adoption, 1990-1991
12
Textbook criteria, 1990
13
Travel, 1979-1982
14
University, 1976-1982
15
University policies, 1998 December 1
Box
Folder
214
4
A User's Guide to Microforms in Fenwick Library, 1989
Box
Folder
137
16
Various safety measures, 1993
17
Xlibris (information and how-to), 1993
Series 6: Buildings, 1962-2004 (13 boxes)
Contains building plans, correspondence, and budgets on construction and renovation projects for Fenwick library, Johnson Center library (also referred to as the University Center), Arlington Campus Library, and the Mercer Library at the Prince William Campus. The series is divided into four subseries and is arranged alphabetically and then chronologically.
Subseries 6.1: Arlington Campus Library, 1978-1999
Includes proposal for the Arlington Campus Library (also known as the Metro campus) as well as blueprints featuring the Arlington building and buildings at the Fairfax campus.
Box
Folder
137
18
Arlington campus branch library, 1990, 1999
Academic programs, mission statement
19
Blueprint copies, 1982-1990
Fenwick, George's Hall, Metro Center, Robinson Hall, Thompson Hall
Box
Folder
209
1
Carpeting and painting, 1999
Box
Folder
137
20
Metro campus, 1978-1982
Box
Folder
138
1
Metro campus, Law school library, 1979
Box
Folder
209
2
Phase 1, Arlington Campus task force, 1997-1999
3
Phase 1, Arlington Campus task force, budget and space, 1997-1999
4
Phase 1, Arlington Campus task force, information technology committee, 1998-2000
5
Phase 1, space proposals, 1998-1999
Box
Folder
138
2
Satellite campus proposal, 1977-1990
Box
Folder
209
6
Strategic plan, 2001-2004
Subseries 6.2: Fenwick Library, 1962-2004
Includes building plans, correspondence, proposals and specifications for the Fenwick Library building.
Box
Folder
138
3
Academic building survey, 1967-1976
4
Art and design collections, undated
5
Articles about library design, 1990-1991
6
Basement and building library, 1986-1988
7
Equipment for new library, 1964
8
Executive summary building program, 1987 June
9
Facilities, Unversity maps, undated
10
Facilities planning, Library addition budget request, 1994
11
Fenwick library equipment list, undated
12
Fenwick library floor plan, undated
13
Fenwick library floor plan, 1980-1982
14
Fenwick library lobby renovation, 2004
15
Fenwick library site preparation, 1982
16
Fifth floor, 1989-1991
17
Fifth floor renovation, 1993
18
Furnishings for Wing C, 1986
19
Furniture, 1983
20
Higher education facilities act, 1964-1965
21
Library addition, 1987
22
Library building program, 1960-1963
23
Library building program, 1980
1 of 2
Box
Folder
139
1
Library building program, 1980
2 of 2
2
Library building program, 1989
3
Library information, facility programs, building information, 1987-1989
1 of 3
4
Library information, facility programs for Fenwick and the new library, 1989
2 of 3
5
Library information, facility program for Fenwick library, 1987-1989
6
Library program requirements, design and floor plans, 1966
7
Library room numbers, 1984
8
North campus, 1980-1983
9
Parking information (Fenwick), 1990-1995
10
Physical facility, Library building phase I, 1965
11
Physical facility program for Fenwick library, phase I, II, III, IV, 1988-1990
Box
Folder
140
1
Physical facility, Library building addition 1, phase II, 1969-1974
2
Physical facility, phase II preliminary design, 1971 August 10
3
Physical facility, Library III (desk), 1982-1984
4
Physical facility, Library III, move (desk), 1983
5
Physical facility, Library III, second floor, 1981
6
Physical facility, phase IV, plans, 1987
7
Physical facility, phase IV 1984
8
Physical facility, Library IV, 1981
9
Physical facility, Library IV, preplanning study, 1981
10
Physical facility, Phase IV, biennium, 1988-1990
1 of 2
11
Physical facility, Phase IV, biennium, 1988-1990
2 of 2
12
Physical facility, Library IV, 1989
Box
Folder
141
1
Preliminary program statement for a new library building, 1964
2
Proposal for the student center, library IV facility, 1989
3
Proposed library, 1968-1969
Blueprints, floor plans
4
Proposed library, preliminary plans, architect, 1964
Box
Folder
142
1
Signage for the library offices, 1980s
2
Signage, Kroy Inc. GMU Kathy Perry, 1980s
3
Signage, sent to faculty planning, 1985 January 29
4
Signs , 1983
5
Signs, 1978-1984
6
Specifications, other libraries, 1962-1964
7
Suggestions for planning the Northern Virginia Beach College in Fairfax, 1959 September 22
8
Temperature and humidity, 1979-1980
9
Tower I, 1970
10
Tower II, 1979-1980
11
Tower II, Building Committee, 1979-1981
12
Tower II, libraries III, 1979-1980
13
Tower III, 1988
Subseries 6.3: Johnson Center (University Center) 1980-1996
Includes budgets, building plans, correspondence, planning, proposals and policies relating to the Johnson Center building and library.
Box
Folder
143
1
Art Chickering, Anne C. Moore's file, 1995
2
Art Chickering, mission and programming, 1994-1995
3
Budget, 1993-1995
4
Budget, 1993-1997
5
Budget, 1993-1997
6
Budget, 1995
7
Building plans, 1992-1993
8
Building plans, background information University Center library, 1993-1994
9
Building systems description, 1990-1991
10
Celebration, Mason day flyer, 1993
11
Collection development article, 1994 July
Box
Folder
144
1
Conference memo #3 with Marcellus Wright Cox and Smith Architects, 1991
2
Core collection, Multicultural Collection Development Advisory Committee, 1992
3
Dedication fo the Johnson Center, 1996 April 11-12
4
Design narrative preliminary submittal by Marcellus Wright Cox and Smith in association with Shepley Bulfinch Richardson and Abbott, 1990 November 1
5
Drawings exterior and interior, undated
6
Facility program for University Center library, 1992
7
Facility program for University Center library, 1992
8
Facility program with notes, 1992
9
Fact sheet, named George W. Johnson Center, 1994-1995
10
Fenwick and University Center relationship, 1995
11
Floor plan, undated
12
Furniture and equipment, 1980-1994
13
Furniture and equipment, development, shelving, proposal, 1992
14
Furniture planning, 1992
15
General correspondence, 1987-1994
Box
Folder
145
1
General correspondence, 1992-1996
2
Grand opening, 1996 April 11-12
3
Grand opening, 1996 April 11-12
Steering committee
4
Holabird and Root architects, engineers, planners, portfolio, circa 1990
5
Information, 1994
6
Information, 1995
Diskette, floppy disk, slide
7
Initial planning, AT&T proposal, 1994
1 of 5
8
Initial planning, Library planning portion, 1992
2 of 5
9
Initial planning, architecture, 1990-1992
3 of 5
10
Initial planning, proposal and facility, 1990 November-December
4 of 5
11
Initial planning, area summary and facility program, 1990
5 of 5
12
Inquiries, 1994
Box
Folder
146
1
Interior design, 1993
2
Interior designers presentation interviews, 1993 April 21-22
3
Johnson Center, 1993
4
Johnson Center area summary, 1990-1991
5
Johnson Center building plan, undated
Floppy disk
6
Johnson Center facility program revision, 1990 November-December
7
Johnson Center library facility program, 1991 November
8
Johnson Center floor plan transparencies, undated
9
Johnson Center information pamphlet, 1995-1996
10
Johnson Center library miscellaneous, 1995
11
Johnson Center planning, 1994-1995
12
Justification, 1992-1993
13
Kellogg Foundation proposal, 1996
14
Library, 1989-1994
15
Maintanence budget, 1990-1994
Box
Folder
147
1
Management and Operations Task Force, 1993-1994
2
Management and Operations Task Force, 1994
3
Management team, 1995-1996
4
New Media Center proposal, 1995-1996
5
Personnel, 1993-1995
6
Planning information, 1980-1992
7
Plans, 1994 August
8
Policies, 1995
Box
Folder
148
1
Preplanning justification for GMU, 1993
2
Presentation agenda by Deupi and associates Inc., 1993 April 22
3
Deupi and Associates Inc., undated
Handbook of projects and standard forms
4
Program plans, 1992
Includes two diskettes MD2D
5
Project proposal by Perry Dean Rogers and Partners, O'Dell Associates, 1989
6
Proposal by Gensler and Associates architects, 1993 March 12
7
Prooposal to provide interior design services for GMU submitted by AI, Boggs, 1993 March 12
8
Proposal to provide design services by Studios Architecture, 1993 March 12
9
Proposal for interior design services for the Commonwealth of Virginia GMU, 1993 March 12
Box
Folder
149
1
Publicity, 1993-1995
2
Publicity, 1993-1996
3
Revised facility program for University Center with questions
4
Seminar on University Center planning, 1990
5
Status report, 1994 March
6
Subcommittee on technology, joint budget recommendation, 1994
7
Task force, 1993
8
Titles for University Center library by call number, undated
Subseries 6.4: Prince William campus, 1991-1998
Box
Folder
149
9
Prince William campus, 1991-1992
10
Prince William campus, 1992
11
Prince William Institute, 1992-1998
12
Prince William Institute library 1993
Series 7: Library departments and services, 1959-2008 (35 boxes)
This series is divided into eight subseries each containing information on a particular department of the library. Arranged alphabetically, then chronologically.
Subseries 7.1: Catalog and databases, 1979-1995
Contains information on the automated library system, and cataloging department.
Box
Folder
149
13
Automated library system (ALIS), 1986
14
Automated library system (ALIS) replacement, 1987
15
Book plates, undated
16
Cataloging, processing departmental procedures and policies, 1980
17
CD-Rom databases, 1988-1995
Box
Folder
150
1
Database information notebook, 1992
2
Main card catalog, 1986
3
Cataloging, management by objective, 1979
4
NEXIS database search, 1984, 1987
5
Online catalog, 1987
6
OPAC, 1992
7
Proquest, 1995
8
University of California MELVYL computer link system, 1989 March
Subseries 7.2: Circulation, 1959-2002
Includes manuals and policies for the circulation department.
Box
Folder
150
9
Circulation, 1967
10
Circulation, 1984-1996
11
Circulation, 1990s
12
Circulation, policy changes, 2001-2002
13
Circulation manual, 1980 September
14
Circulation manual, Circa 1980
15
Circulation policies for SMT management, 1998 December 10
16
Circulation shelving, 1987-1989
17
Circulation, student assistant handbook, 1984
1 of 2
18
Circulation, student assistant handbook, 1984
2 of 2
19
Data phase, 1982-1985
20
Data phase, 1982-1985
21
Data phase, 1982-1985
22
Data phase user meeting, Kansas City, 1985
Box
Folder
151
1
Data phase, OCLC, 1986 February
2
Data phase, OCLC conversion, 1987
3
Historical interlibrary loan (ILL), 1959-1979
4
Interlibrary loan (ILL), 1983-1988
5
Interlibrary loan (ILL), 1985-1989
6
Library (main campus) library borrowers card, undated
7
Management by objective, circulation, 1979
Subseries 7.3: Collection development, 1964-2001
Contains acquisitions information, collection development policies, and lists of audiovisual materials in the library.
Box
Folder
151
8
Acquisitions, 1988
9
Collection development, 1991-1992
10
Collection development, acquisitions, Wang institute library, 1987
11
Collection development policy statement, 1983-1985
12
Collection development policy statement, 1985
13
Collection development policy statement, 1992
14
Collection development policy statement, 1995
15
Collection development policy revision, 2001 March
16
Collection development report, 1981
Box
Folder
152
1
Collection development selectors meetings, 1994
2
Collection management, 1981-1989
3
Collection management, 1987
4
Collection management, 1991-1995
5
Collection management services statistical report, 2003-2004
6
Disposed of library materials, 1987
7
Document acquisitions department, 1990-1996
8
Duplicate books, 1990
9
"Formula-based subject allocation: a practical approach" article, 1993
10
Government Documents, 1980-1991
11
Guidelines for the formulation of collection development policies, 1977
12
Library collections management and space use strategies, 1998
13
The video catalog, 1989-1990
14
Video and film catalog in Fenwick library media services, 1993
15
Media center video list, 1994-1995
16
Volumes, microforms added to collection, 1966-1972
17
Want lists (books for library), 1964
Subseries 7.4: Periodicals, 1963-1996
Contains information on the periodicals collection.
Box
Folder
152
18
Index weeding project, 1995
19
Journals withdrawal list, 1980
20
Missing issues (Journals), 1995
21
Periodicals, management by objective (MBO), 1979
Box
Folder
153
1
Periodicals holding list, subject list, 1970-1973
2
Periodicals listing of GMU library, 1963 May-1974 January
3
Periodicals and serials holding list, 1984 September
4
Periodicals and serials holding list, 1985 March
Box
Folder
154
1
Periodicals holdings list, 1987 September
2
Periodicals holdings list, 1989 March
3
Periodicals holdings list, 1990 January
4
Periodicals holdings list, 1992 October
5
Periodicals holdings list, 1992 January
6
Periodicals holdings list, 1994 June
7
Periodicals on disc journals list, 1991
8
Periodical standing, 1994-1996
9
Periodicals, 1966
Box
Folder
155
1
Periodicals, 1994-1995
2
Serials, 1990-1995
3
Serials sharing project, 1988-1992
4
Virginia union list, 1980-1981
5
Water environment federation agreement, 1991
Subseries 7.5: Reference, 1976-2000
Contains information on the reference department.
Box
Folder
155
6
Computers in libraries conference, 1992
7
Core reference sources in science and technology, 1999 April
8
Cost analysis of reference department activities, 1986 July-October
Box
Folder
214
5
English 302 library instruction, 1988 August
Box
Folder
155
9
Information desk plans, 1995
10
Information desk, 1982-1994
Service results and thanks, budget, questions, requests, meeting minutes
Box
Folder
224
8
Killian, Michael, 1985-1993
Box
Folder
155
11
Management by objective (MBO), reference, 1979-1980
12
Memorandum to reference staff, 1987 August 10
13
Nursing journal information, 1983-1985
14
Online searching services, 1987-1989
15
Program review of reference department, 1988
16
Program review of reference department, 1989 January
17
Proposal for a pilot program for end user drop in online searching, 1984
18
Psychology research information, 1982-1988
19
Reference annex, 1992
20
Reference department, 1988-1992
1 of 2
21
Reference department, 1984-2000
2 of 2
22
Reference department files, 1989
Checkout file, handout index, empty forms
23
Reference department network, undated
Box
Folder
214
7
Reference desk services policy, ready reference packet, 2000-2001
Box
Folder
156
1
Reference office, 1991-1992
2
Reference office, 1992-1995
3
Reference policies and procedures manual, 1980 January
4
Reference policies and procedures manual, 1985
5
Reference policies and procedures manual, 1989, 1993
6
Reference policies and procedures manual, 1993
7
Reference service, 1976
Box
Folder
214
6
Reference service core competencies training program, 2002 September 4
Box
Folder
156
8
Research guide for nursing, 1985-1989
9
Research help, undated
10
Statistical research services, 1999 August 1
Resources to be available in Fenwick library, room C103
11
Summer session, 1987-1988
12
Superterminal, network terminal, 1991
13
Team training for electronic products, undated
14
U-Search, 1992
Subseries 7.6: Other services, 1969-2008
Includes material relating to other services the library provides such as workshops and seminars, readings and events, library instruction and resources.
Box
Folder
156
15
A directory of library resources in Northern Virginia, 1975
16
Academic microcomputers, 1987
17
Advanced internet training at Johnson center library, undated
18
Affirmative action bibliography, 1995
Box
Folder
224
6
The basics: A course in library skills 1987
Box
Folder
156
19
Computer science education department program, 1988
20
Computerization of the library, 1969
21
Computerized career guidance, 1987
Box
Folder
210
3
Corporate research service program (CRSP), fee-based services at Arlington Campus Library, 1998-2001
Box
Folder
156
22
Educational offerings, 2008
23
Fenwick fellows, 2001 March 12
Email about applying to the program
24
Graduate and faculty seminars, 1986
25
Graduate orientation, 1995 Fall
26
Graduate programs, 1988
27
Handicapped and disabled access and Kurzwell reading machine, 1981-1984
28
Internet literacy (Hans Bergman), 1995
Box
Folder
157
1
The library and the humanities seminar, 1979
2
Library instruction consortium flyer, undated
3
Library instruction and use, 1976-1982
4
Library media services, 1984
5
Library print services, 1994
6
Library resources for new graduate programs, 1988-1992
7
Library services for education department students and faculty, undated
8
Microcomputers library (file in Dr. Siff's folder), 1989 October 30
9
Minority affairs, 1981-1982
10
Minority student services, 1985-1993
11
Miscellaneous services and pamphlets, 1961-2004
Collection access division, public services, VIVA, Special Collections, annual report
12
New faculty orientation, 1988-1994
13
Open access information packet, 2008
14
Open source course reserve (OSCR) GMUtant software, 1999-2000
15
Orientation, 1983-1986
16
Orientation new faculty, 1996
Box
Folder
158
1
Printouts of online GMU library links, 2001
2
Programs and services packet, 1995
3
Proposal for an English 101 library skills workbook, 1982
4
Reading, 1978 May
James Dickey poetry reading
5
Reading, undated
Peter Klappert reading
6
Reading, 1978 March
Student poetry reading
7
Relationship between Krasnow Institute library and GMU library system, 1994
8
Scholars center, 1992
9
Service guide, faculty services, 1995
10
Service priviledges by patron type, 1995 Spring-Summer
11
Services for distance learners
12
Serving Northern Virginia, services, resources, schedule of fees, undated
13
Sociology and anthropology library collection, 1986 December 11
Report
14
Teaching and learning information competencies: models, programs and future directions, 1998 November 19
15
Undergraduate library, 1988
16
Urban systems engineer, 1992
17
Webpage development for novices, 1999
18
Workshops and seminars, A place for all seasons: the library and the humanities, 1979 September
19
Workshops and seminars, Centennial celebrations: Anna Eleanor Roosevelt, 1984 October
20
Workshops and seminars, conference on teaching and writing poetry and fiction, undated
Photograph
21
Workshops and seminars, Gunston Hall, 1978 October-1979 February
22
Workshops and seminars, Reference librarians information exchange, 1977 July 18
Cassette tape
23
Workshops and seminars, resource identification workshop, 1979 March
24
Workshops and seminars, special activities, 1979
25
Workshops and seminars, Vietnamese student club, 1979-1980
26
Workshops and seminars, Workshops and seminars held at Special Collections Research Center for the Federal Theatre Project, 1979
27
Workshops and seminars, writers club, undated
Three photographs
Subseries 7.7: Exhibits, 1955-2007
Contains photographs, brochures, publicity, and display materials for exhibits created by and displayed at Fenwick Library. More exhibit material can be found in Series 11 oversize material.
Box
Folder
158
28
7 collections from SC&A, 1986 Spring-Summer
29
15th anniversary, 1987 April-1988 January
30
19th and 20th century collections, 2001
31
30th anniversary exhibit, 4 year status, 1970
32
30th anniversary exhibit, 2001
1972 copies
33
30th anniversary exhibit, Advisory Committee, 1964-1966
34
30th anniversary exhibit, Citizens Committee on Higher Education in Northern Virginia, 1966
35
30th anniversary exhibit, Community colleges, 1963, 1966
36
30th anniversary exhibit, "Connections", Virginia economic bridge initiative, 1991, 1992
37
30th anniversary exhibit, consideration of sites for GMC, 1950s
38
30th anniversary exhibit, 2002
Correspondence and announcements
39
30th anniversary exhibit, 2002
Display cards
40
30th anniversary exhibit, GMU independent status, undated
41
30th anniversary exhibit, Mason Gazette, 2002 January/February
42
30th anniversary exhibit, circa 1978
Photographs and negatives of Harper's Weekly army beef crossing Occoquan; Baily's crossroads campus; Fairfax campus; Governor Holton signing GMU Independence
43
30th anniversary exhibit, publications, Broadside, 2002
44
30th anniversary exhibit, Section 15-692.2, Code of Virginia, 1956
Box
Folder
159
1
40th anniversary exhibit, catalog, 2004
2
40th anniversary exhibit, 2004
Comment book
3
40th anniversary exhibit, 2004
DVD Rom
4
40th anniversary exhibit, Fairfax campus, 2004 September 30
5
40th anniversary exhibit, 2004
Originals
6
40th anniversary exhibit, reception, 2004
7
150 years of photography, 1989 July-1990 April
8
1977-1980, 1977-1980
9
circa 2000s, circa 2000s
10
African art yesterday and today, 1979 September-October
Box
Folder
215
1
African collection (Flach) guest book pages, 1985
Box
Folder
159
11
Dumas african exhibit, 1979
12
African items, 1986 Spring
13
AIPC - four photographs, 1988
14
Alexander Haight, 1978
15
America's National Theatre in the thirties, 1983 January 29
16
American symphony orchestra league, 1978 October
17
An accurate system of surveying exhibition, 2006 August
Box
Folder
216
3
An evening with Martin Agronsky (guest book), 1980
4
Art Gallery guest book, 1980
Box
Folder
159
18
Austin, TX exhibit coordination, 1977
19
Black women exhibit, 1980
20
Brown vs. Board of education event, 2004
21
Burt Lancaster, 1987 Summer
22
C. Harrison Mann reception, 1979
23
C. Harrison Mann, 1979 May 22
24
C. Harrison Mann, 1979
Four photographs
25
Celebration of learning, 1998 November 19
26
Collegial gathering invite for exhibit of journals, 2003
27
Constitutional exhibit (Governor Baliles visit), 1987 September 17
Box
Folder
160
1
Contrasts - items from Special Collections Research Center, 1985-1986
2
Documents about Virginia documents, circa 2000s
3
Drummond collection, 1978 January
4
Eighteenth century medicine, 1979 October-November
5
Einstein exhibits, 1979
6
Albert Einstein, 1979 October
7
Exhibit comments, 2004
8
Exhibit display cases brochure, 1981
9
Exhibit labels, circa 1980s
10
Exhibit loans, 1978-1979
11
Exhibit materials, 2000
12
Fall for the book festival, 1999 September 23-25
Events newspaper
13
Fall for the book festival, 1999, 2002
Invitation, program, pamphlet, keepsake
14
Fall for the book festival, 1999 September 23-25
Poster, bookmarks, receipts, flyers, program, newspaper
15
Father K, 1980 April 16
16
Fenwick free flicks, 1980 Spring
17
Fenwick library art gallery, 1989
Box
Folder
218
13
Fenwick Library exhibits and events list 1975-1982, 1982
Box
Folder
160
18
Flach collection, 1984
19
Floating ideas of nature, 2002
20
Floating ideas of nature, 2002
21
French exhibit, 2007 Spring
22
Frost, 2001
23
Frost, 2001
24
George Harris, 1979 March
25
GMU documentary history, abstract from first doctoral dissertation Carolyn Kreiter-Kurylo, 1983
26
GMU documentary history, annual report, 1960
27
GMU documentary history, annual report university libraries, 1979-1980
28
GMU documentary history, arts gala, 1984-1990
29
GMU documentary history, Barter theatre, 1982-1983
Box
Folder
161
1
GMU documentary history, Broadside first issue, 1969 October 28
2
GMU documentary history, 1950s-1960s
Copies of historic materials
3
GMU documentary history, Faculty senate first meeting agenda, members, 1972-1973
4
GMU documentary history, First Phoebe, 1972
5
GMU documentary history, GMU General information, 1976-1993
6
GMU documentary history, G. W. Johnson speech, inaugural speech, 1979 April 7
7
GMU documentary history, Gunston ledger first issue, 1963 October 15
8
GMU documentary history, House bill 210 and an act to amend Code of Virginia to create GMU, 1972
9
GMU documentary history, Johnson center, 1996
10
GMU documentary history, resolution authorizing UVA branch in Northern Virginia, 1955
11
GMU documentary history, Robinson professors biographies, 1997
12
GMU documentary history, 1960s-1970s
Sampling of GMC general brochures
13
GMU documentary history, 1980
Souvenir programs, Law school ceremonies
14
GMU documentary history, University seals, 1997
15
GMU documentary history, UVA board of visitors, circa 2004
16
GMU now and as it might have been, 1980 January
17
GMU special collections, 1981
18
German war art 1939-1945, 1979 April-May
19
Gibbes art gallery, 1982
Box
215
Guest books, 1964-1985
Scope and Content
African collection (Flach); Reception guest book (April 7, 1979); ASOL party; Guest book (1964); Dedication of George Mason College
Box
216
Guest books, 1980, 1987
Scope and Content
photocopy of guest book for "The paintings of Eve" by Chris Costner Sizemore; Ollie Atkins photo exhibition reception; An evening with Martin Agronsky; Art gallery guest book
Box
Folder
161
20
Hippolyte Bayard, 1981 November-December
21
International year of the child, 1979 August-December
22
Irish week, 1981 April
Three photographs
23
"It can't happen here", FTP archives B'Nai B'Rith, 1986
24
Items in the office of the President, 2000
25
John Duncan exhibit, 2002
26
Duncan, John M., 2002
27
John M. Duncan, 2002
28
Kennedy center, 1976
29
Le Voyeur, 1982 March
30
Library exhibits, 1975-1981
31
Marilyn Mahoney, 1982 February
32
Martin Luther King exhibit, 2004
33
Mary S. Hammond, Landsouth, 1981 September-October
34
McGraw exhibit, circa 2000s
35
Millionth volume exhibit, appraisal information, 2002
36
Millionth volume exhibit, authors reception, 2002
37
Millionth volume exhibit, book sale and book exhibit, 2002
38
Millionth volume exhibit, bookmark, 2002
39
Millionth volume exhibit, catalog, 2002
40
Millionth volume exhibit, catalog preliminary materials, 2003
Box
Folder
162
1
Millionth volume exhibit, celebration group, 2002
2
Millionth volume exhibit, conservation and volume labeling, 2002
3
Millionth volume exhibit, 2003
Correspondence
4
Millionth volume exhibit, 2002
Draft letter of gift, donations
5
Millionth volume exhibit, exhibition, 2002
6
Millionth volume exhibit, Fenwick fellow lectures, 2003
7
Millionth volume exhibit, Full Text special issue, 2003
8
Millionth volume exhibit, 2003
Invitation
9
Millionth volume exhibit, miscellaneous topics, 2002-2003
10
Millionth volume exhibit, publicity, 2002-2003
11
Millionth volume exhibit, research on Anna Moffo, circa 2002
12
Millionth volume exhibit, research on Adrien Matie Legendre, 2002
13
Millionth volume exhibit, research on Antoine Reynauld, 2002-2003
14
Millionth volume exhibit, research on Aritmetica Prattica, 2002
15
Millionth volume exhibit, research on Arrigo Boito, 2002
16
Millionth volume exhibit, research on Bruno Walter, 2002
17
Millionth volume exhibit, research on Euclid, 2002-2003
18
Millionth volume exhibit, research on Giacomo Puccini, 2003
19
Millionth volume exhibit, research on Giuseppe DiStefano, 2003
20
Millionth volume exhibit, research on Goursat, 2002
21
Millionth volume exhibit, research on Gustav Mahler, 2003
22
Millionth volume exhibit, research on Lagrange 1808, 2002
23
Millionth volume exhibit, research on Lagrange 1888, 1889, 2002
24
Millionth volume exhibit, research on Luigi Cremona, 2002-2003
25
Millionth volume exhibit, research on Mstislav Rostropovich, 2003
26
Millionth volume exhibit, research on Pietro Mascagni, 2003
27
Millionth volume exhibit, research on printers, circa 2003
28
Millionth volume exhibit, research on Robert Simson, 2003
29
Millionth volume exhibit, research on Rosa Ponselle, 2003
30
Millionth volume exhibit, Struppa additional donations, 2002
Box
Folder
163
1
Millionth volume exhibit, Struppa biographical information, 2002
2
Millionth volume exhibit, Struppa books general information, 2002
3
Millionth volume exhibit, Struppa correspondence, 2002
4
Millionth volume exhibit, student essay contest, 2002
5
Millionth volume exhibit, website, 2002
6
Milton Barnes, 1975
7
Molka Reich donation, 1980
8
Molka Reich marionettes, 1980 June
9
Molka Reich marionettes, 1984 November
10
Mosby exhibit, 1979
11
National library week, 1979 April
12
National library week, 1979
13
National women's history exhibit, 1986 March
14
NOVA faculty artists, a continuing show, 1979 February-April
15
NVAH the gray ghost reconjured, 1979 October
16
Objects from Africa, 1986 September-1987 March
17
Ollie Atkins, 1978 September 15
Box
Folder
216
2
Ollie Atkins photograph exhibition reception, June 11, 1987
Box
Folder
163
18
Paintings and prints, 1983 March-April
19
Parody exhibit, circa 2000s
20
Peoples theatre festival exhibit San Francisco, 1981 September
21
Peterson collection, 1978 August
22
Proposed exhibits, 1980-1982
23
Queens museum, 1980
24
Qotbi activities, 1986
25
Recent acquisitions, circa 2000s
26
Recent acquisitions, fine printing, circa 2000s
27
Reception for alumni and friends, 2005 October 20
28
Reston 30th birthday, 1994 May 4
29
Simplicity, permanence and economy, 2004
30
Sizemore exhibit, 1980
31
Chris Sizemore exhibit guests, 1980 March 25-April 15
32
The paintings of Eve (Chris Sizemore), 1980 March-April
Box
Folder
216
1
The paintings of Eve (Chris Sizemore) guest book photocopies, 1980 March 25-April 15
Box
Folder
164
1
Smith college Hallie Flanagan and the Federal Theatre Project, 1975-1982
2
Smithsonian traveling exhibit, 1981-1982
3
Statue of liberty, 1986 Summer
4
Stowe, 2001
5
Uncle Tom's cabin display, circa 2001
6
Student show, 1980 May-September
7
Virginia museum exhibit, 1978
8
Virginia museum, 1980 March-April
9
William Scott, 1978 March
10
Women exhibit, 1985 March-May
11
World puppetry festival, Federal Theatre Project puppet exhibit, 1980
12
Yeats, 1989
13
The yellow book exhibit, 2005 October
Subseries 7.8: Special Collections Research Center (SC&A), 1950-2007
This subseries contains information regarding all aspects of the Special Collections Research Center including services, projects, reports, grants, forms, and collection information.
Box
Folder
165
1
Annual report, 1979
2
Annual report, 1981
3
Annual report, 1982
4
Annual report, 1983
5
Annual report, 1984
6
Annual report, 1985
7
Annual report, 1986
8
Annual report, 1987
9
Annual report, 1988
10
Annual report, 1989
11
Annual report, 1990
12
Annual report, 1991
13
Annual report, 1992
14
American national theatre and academy (ANTA) Breen, 1985-1995
16
American nurses' association collection, 1987-1988
17
Archives facilities planning, 1974
18
Archives University history, 1979-1982
19
Biographical sketches, C. Harrison Mann, J.N.G. Finley, 1978
20
Budget, 1999-2000
21
Budget, templates and assorted information, 2000
22
Budget, 2000-2001
23
Budget, 2001 Summer
24
Budget, 2001-2002
25
Budget, cuts SC&A 2002
Box
Folder
166
1
Budget account, 2003-2004
2
Rare budget, 2004
3
Budget, student employees 2007
4
CD Rom, 1980s
Box
Folder
217
8
Collecting photographs taken of nature and natural scenes, resources compiled by SC&A staff, October 12, 2000
Box
Folder
221
6
Collection survey, 1990s
Box
Folder
217
1
Collections, Alexander Haight transcribed letters, undated
Box
Folder
166
5
Collections, American guide series, 1995
Box
Folder
217
2
Collections, American guide series, geographical finding aid, 1995
Box
Folder
166
6
Collections, American political items collection, 1981
Box
Folder
215
3
Collections, American symphony orchestra league, (ASOL party guest book), 1978 October 6-1983 January 25
Box
Folder
217
4
Collections, ANTA (American National Theatre and Academy), Players club photographic archive of ANTA productions, 1992
Box
Folder
166
7
Collections, American symphony orchestra league (ASOL), 1991
Box
Folder
217
3
Collections, American Theatre Association inventory list, undated
Box
Folder
166
8
Collections, Arena Stage, undated
Production books and programs
9
Collections, Arena Stage, undated
Stage manager's reports (restricted)
10
Collections, Arena Stage, 1950-1991
Annual program lists
Box
Folder
167
1
Collections, Arena Stage, undated
Production books printout of askSam database
2
Collections, Arena Stage, 1992
David B. Feiner descriptive finders guide and recommendations for the collection
3
Collections, Arena Stage archives, history, 1999
1 of 2
4
Collections, Arena Stage archives, history, 1999
2 of 2
5
Collections, Arena Stage, 2001
6
Collections, Arena Stage, undated
Shelflist
7
Collections, Arena Stage, 1999
8
Collections, Arena Stage, 2003-2005
9
Collections, Arena Stage archives, circa 1996
Box inventory
10
Collections, Arena Stage, 2003
George Oberle
11
Collections, Arena Stage lists (by box), 2002
12
Collections, Arena Stage, 1968-1999
Samples
Box
Folder
217
5
Collections, Arena Stage, descriptive finders guide, June 1992
Box
Folder
167
13
Collections, Atkins, Ollie, 1982-1987
Collection agreement (Freson), copyright
Box
Folder
168
1
Collections, Atkins, Ollie, undated
2
Collections, Atkins, Ollie, photographic collections, undated
3
Collections, Atkins, Ollie, photos, 1979
4
Collections, Audiovisual, 1996
5
Collections, Baptie, Charles encyclopedia, 1995
6
Collections, Barnes, Milton papers, undated
Collection description
7
Collections, Becher, undated
Box list
Box
Folder
221
4
Collections, archival examples from the Robert Breen collection, undated
Collections, Robert Breen papers, post 1990
Box
Folder
168
8
Collections, Breen 1996
Finding aid revision
9
Collections, Breen (ANTA), undated
10
Collections, Brenner brass rubbings, undated
11
Collections, Broyhill papers, undated
Finding aid
Box
Folder
217
6
Collections, C. Harrison Mann papers finding aid, 1987
7
Collections, C. Harrison Mann map collection, 1987
Box
Folder
168
12
Collections, cage location guide, 1999
13
Collections, Civil war images of Northern Virginia, undated
14
Collections, Civil war images of Northern Virginia, 1999
15
Collections, Clive Duval, 1992
16
Collections, 1979
17
Collections, 1998
18
Collections, controls, circa 2000
19
Collections, inventories, 2003
20
Collections, Conkle, E.P. 1994
Box
Folder
218
1
Collections, Conkle, E.P., finding aid and research guide, 1995
Box
Folder
215
5
Collections, Dedication of George Mason College (2 guest books), 1964 November 12
Box
Folder
223
4
Collections, Deen, Thomas Blackburn papers finding aid and research guide, 1999
Box
Folder
168
21
Collections, Early 20th century magazines undated
22
Collections, Far east serials undated
Box
Folder
169
1
Collections, Federal Theatre Project, A-E, Elizabeth Walsh, 1976-1977
2
Collections, Federal Theatre Project, abbreviation key of FTP sources and format, undated
Box
Folder
218
6
Collections, Federal Theatre Project, audio-visual inventory list, undated
Box
Folder
169
3
Collections, Federal Theatre Project, bibliography, authors, 1977
4
Collections, Federal Theatre Project, bibliography, scholarly works in progress, 1977
5
Collections, Federal Theatre Project, Black drama, 1977
6
Collections, Federal Theatre Project, brochure reprint, circa 1970s
7
Collections, Federal Theatre Project, collection description, collection statistics, 1981
8
Collections, Federal Theatre Project, collection description, designs, circa 1980
9
Collections, Federal Theatre Project, collection description, motion picture films, undated
10
Collections, Federal Theatre Project, collection description, music, undated
11
Collections, Federal Theatre Project, collection description, playbills, undated
12
Collections, Federal Theatre Project, collection description, playscripts, undated
13
Collections, Federal Theatre Project, collection description, posters, undated
14
Collections, Federal Theatre Project, collection description, photograph index (FTP magazine), undated
15
Collections, Federal Theatre Project, collection description, undated
Photographs and oversize negatives
16
Collections, Federal Theatre Project, collection description, playreading bureau reports, undated
17
Collections, Federal Theatre Project, collection description, production books, circa 1970s
18
Collections, Federal Theatre Project, collection description, programs, undated
19
Collections, Federal Theatre Project, collection description, research file catalog 2nd set, circa 1970s
Box
Folder
218
7
Collections, Federal Theatre Project, collection history and inventory (1 of 2), May 29, 1943
8
Collections, Federal Theatre Project, collection history and inventory (2 of 2), May 29, 1943
Box
Folder
169
20
Collections, Federal Theatre Project, conferences and seminars, 1974-1979
21
Collections, Federal Theatre Project, correspondence, 1992-1993
22
Collections, Federal Theatre Project, correspondence, Allen Cook, 1979-1980
23
Collections, Federal Theatre Project, correspondence, American Theatre Association, 1976-1978
24
Collections, Federal Theatre Project, correspondence, the Blackworld Foundation, 1977-1978
25
Collections, Federal Theatre Project, correspondence, costume acquisitions, 1979
26
Collections, Federal Theatre Project, correspondence, docu-drama (Geller, Chamberlin, Cullman, NEA), 1975-1977
27
Collections, Federal Theatre Project, correspondence, Entermedia, 1979
Box
Folder
170
1
Collections, Federal Theatre Project, correspondence, Federal One, 1979-1980
2
Collections, Federal Theatre Project, correspondence, film, documentary, 1980
3
Collections, Federal Theatre Project, correspondence, general, 1974-1989
4
Collections, Federal Theatre Project, correspondence, general A-C, 1975-1979
5
Collections, Federal Theatre Project, correspondence, general D-F, 1977-1981
6
Collections, Federal Theatre Project, correspondence, general G-I, 1975-1980
7
Collections, Federal Theatre Project, correspondence, general J-L, 1975-1981
8
Collections, Federal Theatre Project, correspondence, general M-N, 1973-1979
9
Collections, Federal Theatre Project, correspondence, general O-P, 1976-1977
10
Collections, Federal Theatre Project, correspondence, general S-T, 1976-1981
11
Collections, Federal Theatre Project, correspondence, general U-Z, 1976-1979
12
Collections, Federal Theatre Project, correspondence, George Arents research library, Syracuse, NY, 1976
13
Collections, Federal Theatre Project, correspondence, Henry Street settlement, 1977
14
Collections, Federal Theatre Project, correspondence, in-house, 1980 Spring
15
Collections, Federal Theatre Project, correspondence, in-house Special Collections staff, 1980-1981
16
Collections, Federal Theatre Project, correspondence, ironclad agreement, 1979-1981
17
Collections, Federal Theatre Project, correspondence, James Hatch, 1975-1976
18
Collections, Federal Theatre Project, correspondence, Labor Theatre, 1975-1976
19
Collections, Federal Theatre Project, correspondence, MacArthur (Charles) Center for American Theatre, 1976-1978
20
Collections, Federal Theatre Project, correspondence, Mary Henderson, 1976-1980
21
Collections, Federal Theatre Project, correspondence, McNamara, Brooks, 1975-1977
22
Collections, Federal Theatre Project, correspondence, Modern Language Association (MLA), 1975-1977
Box
Folder
171
1
Collections, Federal Theatre Project, correspondence, National Archives, 1976-1979
2
Collections, Federal Theatre Project, correspondence, National Endowment for Humanities, 1979
3
Collections, Federal Theatre Project, correspondence, New Theatre, 1976-1977
4
Collections, Federal Theatre Project, correspondence, New York Public Library at Lincoln Center, 1976-1979
5
Collections, Federal Theatre Project, correspondence, photograph collection, 1978-1980
6
Collections, Federal Theatre Project, correspondence, Puppeteers of America, 1974-1977
7
Collections, Federal Theatre Project, correspondence, Southern Illinois University Press, 1975-1976
8
Collections, Federal Theatre Project, correspondence, Southern oral history project (U of NC), 1976
9
Collections, Federal Theatre Project, correspondence, Special Collections general J, K, L, 1982
10
Collections, Federal Theatre Project, correspondence, Theatre Association Library, 1975-1980
11
Collections, Federal Theatre Project, correspondence, theatres, 1974
12
Collections, Federal Theatre Project, correspondence, University of California, 1975-1978
13
Collections, Federal Theatre Project, correspondence, University of Iowa, 1975-1976
14
Collections, Federal Theatre Project, correspondence, Vassor College, 1974-1980
15
Collections, Federal Theatre Project, correspondence, Walter Hampden, 1975-1976
16
Collections, Federal Theatre Project, correspondence, Winona Fletcher, 1976-1978
17
Collections, Federal Theatre Project, correspondence, Wisconsin Madison, 1976-1978
18
Collections, Federal Theatre Project, correspondence, women in the making of America, 1976
19
Collections, Federal Theatre Project, correspondence, Yen Lu Wong, 1975-1976
20
Collections, Federal Theatre Project, copyrights, completed searches, 1976-1980
21
Collections, Federal Theatre Project, copyrights, search guidelines and results, 1977
22
Collections, Federal Theatre Project, copyrights, general information, 1980
23
Collections, Federal Theatre Project, copyrights, miscellaneous correspondence, 1975-1980
24
Collections, Federal Theatre Project, dance, undated
25
Collections, Federal Theatre Project, exhibits and forms regarding the protection of FTP materials, 1979-1980
26
Collections, Federal Theatre Project, general information, undated
27
Collections, Federal Theatre Project, handouts, 1980
28
Collections, Federal Theatre Project, history of GMU support, 1974-1979
29
Collections, Federal Theatre Project, holdings in other libraries, 1975-1978
30
Collections, Federal Theatre Project, inventory notes, 1979
31
Collections, Federal Theatre Project, insurance, 1980
Box
Folder
172
1
Collections, Federal Theatre Project, Special collections, Library of Congress, 1988-1996
2
Collections, Federal Theatre Project, Library of Congress lists, undated
3
Collections, Federal Theatre Project, Los Angeles Public Library brochure, 1979
4
Collections, Federal Theatre Project, management by objective, student key projects, circa 1980
5
Collections, Federal Theatre Project, miscellaneous, 1973
6
Collections, Federal Theatre Project, New Living Newspaper (Irene Wagner), 1979
7
Collections, Federal Theatre Project, oral history program, 1978-1980
8
Collections, Federal Theatre Project, original FTP policies and programs, 1970s
9
Collections, Federal Theatre Project, PAR publication grant, 1979-1980
10
Collections, Federal Theatre Project, photograph descriptions, undated
Box
Folder
218
9
Collections, Federal Theatre Project, posters finding aid and research guide, 1995
Box
Folder
172
11
Collections, Federal Theatre Project, preservation, 1975-1981
12
Collections, Federal Theatre Project, preservation slide project, 1981
13
Collections, Federal Theatre Project, processing, storage, Robinson Hall, box list, undated
14
Collections, Federal Theatre Project, production notebooks, 1980 March
15
Collections, Federal Theatre Project, professional development, American Theatre Association, 1979
16
Collections, Federal Theatre Project, proposed books, 1975
17
Collections, Federal Theatre Project, Projects, music collection 1981
18
Collections, Federal Theatre Project, Projects, New Living Newspaper, 1979
19
Collections, Federal Theatre Project, publicity, 1980 May 9
20
Collections, Federal Theatre Project, publicity, tapes, promotion, undated
21
Collections, Federal Theatre Project, publication projects involving FTP colllection, 1978
22
Collections, Federal Theatre Project, publishers and booksellers catalogues, 1978
Box
Folder
218
10
Collections, Federal Theatre Project, radio series abstracts (1 of 2), undated
11
Collections, Federal Theatre Project, radio series abstracts (2 of 2), undated
Box
Folder
172
23
Collections, Federal Theatre Project, research, 1979-1981
24
Collections, Federal Theatre Project, resource, appraisers, 1975-1978
25
Collections, Federal Theatre Project, resource, computer codes and key, 1975
26
Collections, Federal Theatre Project, resource, conference on New Deal and professional development culture, 1981 October 15-17
27
Collections, Federal Theatre Project, resource, music projects, 1980
28
Collections, Federal Theatre Project, resource, National Archives workshops (professional development), 1981
29
Collections, Federal Theatre Project, resource, oral history, 1976-1980
30
Collections, Federal Theatre Project, resource, oral history card file, circa 1970s-1980s
31
Collections, Federal Theatre Project, resource, oral history evaluation report, circa 1970s-1980s
32
Collections, Federal Theatre Project, resource, research CTR/FTP "Setting the stage and beyond", professional development, circa 1970s-1980s
33
Collections, Federal Theatre Project, resource, technical papers, 1970-1978
Box
Folder
173
1
Collections, Federal Theatre Project, resources, leads on location of materials, 1980
2
Collections, Federal Theatre Project, scenes from the Living Newspaper, 1976-1977
3
Collections, Federal Theatre Project, specific design, undated
4
Collections, Federal Theatre Project, Sully plantation (Margaret C. Beck), 1979-1981
5
Collections, Federal Theatre Project, Theatre collections - CIC BIG 10, circa 1970s-1980s
6
Collections, Federal Theatre Project, Theatre collections, other, 1976
7
Collections, Federal Theatre Project, Hedgerow Theatre, circa 1970s-1980s
8
Collections, Federal Theatre Project, Broadcast Pioneers Library, 1975-1980
9
Collections, Federal Theatre Project, Chas. Macarthur center, 1975-1976
10
Collections, Federal Theatre Project, New York Public Library, Lincoln Center, 1976
11
Collections, Federal Theatre Project, holdings in other libraries, Northwestern University arts projects, circa 1970s-1980s
12
Collections, Federal Theatre Project, Philadelphia theatre index, 1976
13
Collections, Federal Theatre Project, holdings in other libraries, San Francisco Archives for the Performing Arts, 1980
14
Collections, Federal Theatre Project, Wisconsin Center for Theatre Research, 1975-1976
15
Collections, Federal Theatre Project, transfer to Library of Congress, 1994
16
Collections, Federal Theatre Project, transfer to Library of Congress, 1987-1994
1 of 4
17
Collections, Federal Theatre Project, transfer to Library of Congress, 1991-1994
2 of 4
18
Collections, Federal Theatre Project, transfer to Library of Congress, 1994
3 of 4
19
Collections, Federal Theatre Project, transfer to Library of Congress, 1994-1996
4 of 4
20
Collections, Federal Theatre Project, traveling exhibit project, 1979-1980
Box
Folder
218
12
Collections, Federal Theatre Project, videotapes abstracts, 1986
Box
Folder
173
21
Collections, Federal Theatre Project, workshops and conferences, 1979
Box
Folder
220
7
Collections, Joseph L. Fisher finding aid and index parts I and II, 1995
Box
Folder
174
1
Collections, Fisher (Joseph) papers, 1975-1977
2
Collections, Fisher II, circa 1992
3
Collections, George Mason University, 1996
4
Collections, George Mason University archives, 1992-1994
Box
Folder
219
2
Collections, George Mason University archives, inventory, undated
Box
Folder
223
5
Collections, George Mason University archives, inventories, 1980s
Scope and Content
Inventories for The Bulletin / In House; Aerial photographs of GMU campus; Provost (Vice President Academic Affairs); Librarian's council meeting minutes
Box
Folder
219
2
Collections, George Mason University archives, newsclippings, 1953-1976, circa 1981
4
Collections, George Mason University archives, newsclipipngs, October 1976 - June 1978, circa 1981
5
Collections, George Mason University archives, newsclipipngs, June - December 1978, circa 1981
Box
Folder
220
1
Collections, George Mason University archives, newsclipipngs, January 1979 - April 1980, circa 1981
2
Collections, George Mason University archives, newsclipipngs, May - December 1980, circa 1981
Box
Folder
215
4
Collections, Guest book, 1964
Box
Folder
220
3
Collections, Haight collection, family tree, 1981
Box
Folder
174
5
Collections, Haight family papers, 1978-1981
Box
Folder
220
5
Collections, House Committee on the Judiciary Watergate collection finding aid and research guide, 1999
Box
Folder
174
6
Collections, Human factors engineering reports, undated
7
Collections, 2000
Inventories
Box
Folder
220
4
Collections, Henry O. Lampe papers inventory, undated
Box
Folder
174
8
Collections, James H. Laue collection, 1999
Finding aid
Box
Folder
220
8
Collections, Legacy of George Mason archives, finding aid with index and bibliography, 1995
Box
Folder
174
9
Collections, LIBDIR, undated
10
Collections, LIPSET, 1994
11
Collections, Lynch, Edwin, 1995
Box
Folder
217
2
Collections, Lynch, Edwin, Vietnam and Fairfax County Collections guides, 1987
Box
Folder
174
12
Collections, Mann (Grant), 1983
13
Collections, Mann 2005
14
Collections, Mann lists, 2003
15
Collections, Mann papers, 1978-1981
Box
Folder
219
1
Collections, Francis J. McNamara finding aid and research guide, 1997
Box
Folder
223
7
Collections, William L. Mertz collection finding aid and research guide, 1995
Box
Folder
218
4
Collections, Eugenie V. Mielczarek bibliography, undated
Box
Folder
175
1
Collections, Netherton donation, 2001
Inventory
Box
Folder
220
9
Collections, Northern Virginia newsclippings inventory, 1987
10
Collections, Northern Virginia Oral History Project, inventory, 1984
Box
Folder
221
3
Collections, Sophocles Papas finding aid and research guide, 1987; 1999
Box
Folder
175
2
Collections, Parris (Standford) papers, 1980
3
Collections, Patricia England, 1998
Finding aid with two hard discs
4
Collections, Planned community archives (PCA), 1990-1992
5
Collections, Planned community archives (PCA), 1992-1996
6
Collections, Planned community archives (PCA), Board of Directors, 2004
Includes photograph
7
Collections, Planned community archives (PCA), 1995-1998
List of architectural drawings
8
Collections, Planned community archives (PCA), undated
New box list
9
Collections, Planned community archives (PCA), oral history undated
10
Collections, Planned community archives (PCA), suppliments undated
Box
Folder
221
1
Collections, Planned community archives (PCA), finding aid with index, 1994
Box
Folder
175
11
Collections, Political items collection, 1981-1982
12
Collections, Popular culture literature, Morrow, 1981
Box
Folder
221
2
Collections, Porgy and Bess poster collection finding aid and research guide, 1997
Box
Folder
218
5
Collections, Evelyn L. Pugh finding aid, 1992
Box
Folder
175
13
Collections, Quinn, Walter, 1995
14
Collections, Rare books, 1981
15
Collections, Reston OLLI class, 2007
16
Collections, Reston reflections oral history program, undated
17
Collections, Reston Times, circa 2000s
18
Collections, Scott (William L.) papers, undated
Box
Folder
223
8
Collections, William Scott papers finding aid, 1984
Box
Folder
175
19
Collections, Sparks photograph collection, 2005
20
Collections, Stan Parris, undated
21
Collections, Struppa, Euclid books, 2002
22
Collections, Struppa, Euclid books, 2002
23
Collections, Struppa, Euclid books, 2002
24
Collections, Struppa, Euclid books, 2002
Box
Folder
217
3
Collections, Eleanor Lee Templeman collection finding aid, 1987
Box
Folder
175
25
Collections, TOT Black Theatre, 1993
Copy negatives
Box
Folder
220
6
Collections, Jack Underhill papers, scope and content, chronology, undated
Box
Folder
176
1
Collections, University publications photographs 1981-1984, 1994
2
Collections, 1998
Unpublished finding aids
Box
Folder
223
6
Collections, Virginia Civil War images from Harper's Weekly finding aid and research guide, 1996
Box
Folder
176
3
Collections, Virginians for Dulles, undated
4
Collections, Warburton, undated
Finding aid
5
Collections, Warburton (Clark) papers, 1981
6
Collections, William H. McFarlane papers, 1999
Finding aid, 1 of 2
7
Collections, William H. McFarlane papers, 1999
Finding aid, 2 of 2
8
Collections, Winslow Hatch, undated
Box
Folder
223
9
Collections, Wolf Trap, 1985
Box
Folder
176
9
Collections, Wolf trap foundation for the performing arts archives, 1985
Box
Folder
223
10
Collections, Works Progress Administration Oral Histories finding aid, 1994
Box
Folder
224
1
Collections, Works Progress Administration abstracts A-F, 1970s-1980s
2
Collections, Works Progress Administration abstracts G-N, 1970s-1980s
3
Collections, Works Progress Administration abstracts O-W, 1970s-1980s
Box
Folder
176
10
Consultant, David Zeidberg, Special Collections, 1983
11
Correspondence, Paul Koda, 1993-1995
12
Correspondence, Paul Koda and Charlene Hurt 1992-1993
13
Department information 1997
Box
Folder
177
1
Departmental summaries, 2000-2001
2
Educational film channel, 2001
3
Educational film channel, Federal Theatre Project proposal, 1999
4
Encapsulation project of Federal Theatre Project paper billboards and posters, 1983
5
Equipment for library III, 1981-1982
6
Finding aids sample preliminary pages, 1997
7
Fitzgerald papers, 1979
Box
Folder
222
1
Floppy disks (Procite?), 1990s
Box
Folder
177
8
Folklore center, 1977-1978
9
Forms for boxes, circa 1970s-1980s
10
Forms, deed of gift, 1976
11
Forms, equipment inventory, circa 1980s
12
Forms, folder forms, circa 1980s
13
Forms, Free, adult, uncensored form letter, circa 1980s
14
Forms, letters templates for the Federal Theatre Project, circa 1970s
15
Forms, librarians' evaluation, circa 1970s-1980s
16
Forms, outdated forms, circa 1970s-1980s
17
Friends of library (Agronsky reception and exhibits), 1980
18
Friends of the library, 1980-1982
19
GMU Foundation, 1979-1981
20
George C. Harris slide presentation (Mrs. Snowden Conkey), 1979
21
General Special Collections information, 1979
22
General Special Collections information, 1979
Box
Folder
178
1
General Special Collections information, 1995-1996
2
General Special Collections information, 2003
3
Grant application, American Symphony Orchestra League (ASOL), 1979
4
Grant application, Atkins (Ollie), 1979
5
Grant application, documents to the people, 1979
6
Grants, facilities, 1979
7
Grants, general information, 1977-1979
8
Grant, #RC-23973-76-510 final report copy, 1979
9
Grant, NEH #RC-23973-76-510 final report, 1979 April
10
Grant, NEH #RC-34806-78-1264 final report, 1978 October 1-1979 May 31
11
Grant, NEH applications, 1974-1979
12
Grant, NEH grant correspondence, 1976-1977
Box
Folder
179
1
Grant, NEH grant letters of support, 1975-1979
2
Grant, NEH planning grant proposal, 1979
3
Grant, NEH RV-20004-81-0896 preservation management conference, 1981
4
Grant, PAR grant application, 1979
5
Grant, Rockefeller grant, 1976-1980
6
Grant, Virginia endowment for the arts and public policy, 1976
7
Grants proposals and National Archives public education program proposal, 1976
8
Grants, AAUW graduate fellowships, circa 1975
9
Grants applied for, 1975-1978
10
Grant, Meyer grant, framing exhibit materials, 1979
11
Grant, Meyer grant, high school outreach, 1979
12
Grant, NEA information, 1976-1978
13
Grant, puppetry exhibit proposal, 1980
14
Guides to collections of research materials in the performing arts, 1980
Brochures
Box
Folder
221
7
Guide to Special Collections Research Center, 1987
Box
Folder
179
15
History project, Dr. McFarlane, 1986
16
Library of Congress calendars and cards, 1985-1986
17
Meetings of activity heads, 1980-1981
18
Meetings of activity heads, 1981-1982
19
Meeting, Special Collections, 1996 January 16
20
Miscellaneous, 1986
21
Monthly report notes, 1979-1985
22
Monthly reports, 1985
Box
Folder
205
1
Annual reports, 2000-2002
2
Annual reports, 2004
3
RCMS biennial report, 1998-2000
4
Biannual report draft, 1998-2000
5
Biennial report, 2000-2002
6
Biennial report, 2002
7
Biennial report, 2003-2005
8
Most current work, 1976-1981
9
Things that have been done, 1981
10
Monthly reports, 1981
11
Monthly reports, 1983-1992
12
Monthly reports, 1980-1983
13
Monthly reports, 1984-1998
14
Monthly reports, 1992-1997
Box
Folder
206
1
Monthly reports, 2000-2001
2
Monthly reports, 2001
3
Monthly reports, 2001-2002
4
Monthly reports, 2002-2003
5
Statistics and summaries of activities, 1994-2004
6
Counters, 1997-2000
7
Monthly statistics (raw data), 2006-2007
8
Circulation desk statistics, 2007
9
Staff activity log, undated
Box
Folder
180
1
NEH summer institute, 2005-2006
2
Oral history website, 1999
3
Edwin Meese III, 2006
4
Oral history pamphlet, 2006
5
Simon interview, 2007
6
NOVA oral history guide and index copy 2, undated
7
Personnel, graduate assistantships, 1981
8
Personnel, in-house memorandums, 1975-1982
9
Personnel, January internship program, 1977-1978
10
Personnel, job descriptions, 1979-1981
11
Personnel, speaking engagements by staff for the Federal Theatre Project, 1977
12
Personnel, student volunteer announcement, 1981
13
Personnel, Walsh, Elizabeth D. memorial, 1979
Box
Folder
207
1
Policies and procedures, activities, 1981-1982
2
Policies and procedures, bookplates, 2004
3
Policies and procedures, cataloging, 1980-1981
4
Policies and procedures, cataloging, 1992-2000
5
Policies and procedures, circulation, 1981-1982
6
Policies and procedures, collection development, 1981-1982
7
Policies and procedures, collection development, 2001
8
Policies and procedures, collection development, 1980
"A donor's guide" brochure
9
Policies and procedures, collection development, accessions, 1975
10
Policies and procedures, collection development, acquisitions, 1979-1981
11
Policies and procedures, collection development, acquisitions, circa 1980
12
Policies and procedures, collection development, acquisitions, 2003
13
Policies and procedures, collection development, acquisitions, 2003
14
Policies and procedures, collection development, books used and rare, 1999
15
Policies and procedures, collection development, bookseller information, 2001-2004
16
Policies and procedures, collection development, collecting guidelines, 2001-2005
17
Policies and procedures, collection development, collection guidelines for archives, 2001
18
Policies and procedures, collection development, donor guidelines, 2001
19
Policies and procedures, collection development, faculty papers, 2001
20
Policies and procedures, collection development, guidelines for inclusion of materials in Special Collections, 1980
21
Policies and procedures, collection development, microforms, 2001
22
Policies and procedures, collection development, missing items, 2002-2003
23
Policies and procedures, collection development policy, circa 1981
24
Policies and procedures, collection development policy, 2001
25
Policies and procedures, collection development, transferal of Special Collections items, 2005
26
Policies and procedures, collection development, vendors, 2004-2005
27
Policies and procedures, collection development and management, 2001-2004
28
Policies and procedures, conservation, 1981-1982
Technical bulletin
29
Policies and procedures, costume designs, undated
30
Policies and procedures, emergencies, disaster and preparedness plans, 1979-1980
31
Policies and procedures, exhibits, circa 1980
32
Policies and procedures, fumigation, 1980-1982
33
Policies and procedures, fumigation, African art collection, 1979
34
Policies and procedures, fumigation, Mann, Federal Theatre Project collections, 1979
35
Policies and procedures, fumigation, Ross collection, 1981
36
Policies and procedures, fumigation, Warburton materials, 1981
Box
Folder
181
1
Policies and procedures, Librarians' handbook 1982
2
Policies and procedures, libraries 1981
3
Policies and procedures, library code of Virginia circa 1980
4
Policies and procedures, Library of Congress copyright 2000
5
Policies and procedures, Library of Congress lending materials 1974
6
Policies and procedures, Library of Congress loan policy 1977-1980
7
Policies and procedures, Library of Congress exhibit coordination policies and regulations 1981
8
Policies and procedures, library leave and pay procedures 1999
9
Policies and procedures, licensing issues and copyright 2004-2006
10
Policies and procedures, licensing information 2003
11
Policies and procedures, management by objectives 1980-1981
12
Policies and procedures, oral history policies 1976
13
Policies and procedures, photocopying procedures 1980
14
Policies and procedures, archives policy statement 1982
15
Policies and procedures, 1980-1981
16
Policies and procedures manual, circa 1980s
17
Policies and procedures manual, 1999
18
Preservation policies, fumigation process and hazards 1982
19
Preservation policies, insurance 1979-1982
20
Preservation policies, vacufume 18 specifications 1982
Box
Folder
182
1
Research policies, 1980
2
Research policies, circa 1980
3
Procedures and goals, 1978-1979
4
Processing services, acquisitions, 1980
5
Processing services, Bryn Mawr songbook, 1982
6
Processing services, cataloging, 1981
7
Processing services, cataloging playscripts, circa 1980
8
Processing services, supplies, 1980
9
Projects, 1997-2000
Box
Folder
206
10
Projects, Bib-win CD-Rom, undated
Box
Folder
182
10
Projects, bibliography for Eames Smith, circa 2000s
Box
Folder
206
11
Projects, C-Span Booknotes, 2005
Box
Folder
182
11
Projects, catalogue project (Procite), 2000
Box
Folder
206
12
Projects, council of planning librarians archives, 2005
Box
Folder
182
12
Projects, digital imaging project, 2001
13
Projects, digital imaging project , 2001
Correspondence and notes
14
Projects, history of photography, 2000
15
Projects, history of science and technology, R. Rosenzweig , 2001
16
Projects, history of science and technology, R. Rosenzweig, 2001
Correspondence and notes
17
Projects, internship information, 2000
18
Projects, internship portfolio, 2000
Box
Folder
206
13
Projects, Jamestown books in OPAC (includes Helm collection books), 2006
14
Projcets, Jamestown fiction, 2003
15
Projects, Jennifer's updates (web), 2002
Box
Folder
182
19
Projects, Leslie Smith (NCC), 2000
Box
Folder
206
16
Projects, Lloyd Reitnaeur, 2002
Box
Folder
182
21
Projects, Planned Community Archives (PCA) founders web site, 2001
Box
Folder
206
17
Projects, play projects, undated
18
Projects, Pocahontas bibliography, 2004
Box
Folder
182
20
Projects, Raphe Homer, 2001
Box
Folder
206
19
Projects, researching rare books, 2004
Box
Folder
182
22
Projects, student research projects, 2000
23
Projects, George Mason books, 2001-2003
24
Projects, handouts from workshops, 2002
25
Projects, Wanda's project, 1995
26
Publicity, The Washington Post arts, 2000 December 12
27
Re-allocation of resources, 1980-1981
Box
Folder
215
2
Reception guest book, 1979 April 7-1980 June
Box
Folder
182
28
Reconfiguring and renovation, 2005
Box
Folder
183
1
Records management storage, 1982-1986
2
Records retention, 1979-1986
3
Research center, 1978
4
Security, access to Special Collections, 1980-1981
5
Services, public, community outreach program, 1978-1979
6
Service requests, new student orientation, 1979-1981
7
Service requests, tours, 1979-1982
8
Shelving, circa 2000s
9
Space business archives, possible donation, 1991
Box
Folder
221
8
Special Collections Research Center holdings, April 1987
9
Special Collections Research Center organization chart and research collections list, 2001; 2005
Box
Folder
222
2
Theses (1 of 2), 1993
3
Theses (2 of 2), 1993
4
Theses (1 of 2), 1993
Box
Folder
223
1
Theses (2 of 2), 1993
2
Theses, English (1 of 2), 1993
3
Theses, English (2 of 2), 1993
Box
Folder
183
10
Thomas Balch library, Leesburg, VA, Claude Moore research, circa 2004
Pamphlets and notes
11
University of Virginia literature, 1997-2005
Other special collections brochures and information
12
University of Virginia literature, 1989-2000s
Other special collections brochures and information
Series 8: Administrative files, 1958-2001 (8 boxes)
This series is divided into three subseries; gifts, grants, and personnel. Arranged alphabetically, then chronologically.
Subseries 8.1: Gifts, 1958-1989
Contains acknowledgements of gifts received by the library.
Box
Folder
183
13
Administration, Barager, Jose R. 1979
14
Administration, Cannavale, Frank J. Jr. memorial book fund 1974
15
Administration, Cornelsen, Phyllis memorial, 1974-1976
16
Administration, Dodge-Jones endowment, 1974-1975
17
Administration, Dykstra, Nellie Schippers memorial book fund, 1975
18
Administration, Jewish Publication Society of America (Muriel and Phillip Berman gift), 1976-1977
19
Administration, Lahr Memorial Trust Fund, 1974-1977
20
Administration, Wilkins, John, circa 1970s
21
Biology Foundation Fund, 1983
22
Hatch, Winslow, 1980-1981
23
The Japajag foundation, 1977
Box
Folder
184
1
Letters of appreciation, 1958-1968
2
Letters of appreciation, 1958-1969
3
Letters of appreciation, 1969-1972
4
Letters of appreciation, 1969-1972
5
Letters of appreciation, 1973
6
Letters of appreciation, 1974
7
Letters of appreciation, 1975
Box
Folder
185
1
Letters of appreciation, 1976
2
Letters of appreciation, 1977
3
University development, 1978-1989
Subseries 8.2: Grants, 1966-1993
Includes grant correspondence, proposals, and requests.
Box
Folder
185
4
1989-1992
5
$5000 grant, 1966
6
Applications for federal grants, 1966-1969
7
Application for grants, 1977
8
Basic grants for libraries, 1966
9
Challenge, Northern Virginia gerontology, 1977-1978
10
College library resources title II (Gladstone file), 1979
Box
Folder
186
1
Correspondence miscellaneous, 1979
2
Correspondence miscellaneous, 1979-1980
3
Cultural Center and arts grants, 1978-1979
4
Discussion topics, 1977
5
Federal grant applications, 1970-1973
6
Federal grant applications, 1974-1982
7
Federal Theatre Project, performing arts resources publication (Cornell), 1980
8
Financial (Greene) NEH grant #5-22024 and GMU 1-41900, 1979
9
Gerontology, 1978
10
Gerontology, 1978
11
Gerontology proposal, title IV, A, courses, 1978-1979
12
Gerontology proposal, working papers, 1978
13
Gerontology vitaes, 1978
14
Grant application working file, 1993
15
Grant administration, 1985-1992
16
Grant proposals, Office for Research, 1991-1993
17
Instructions on how to apply for grants, 1977-1978
18
Japan Foundation, 1991-1993
Box
Folder
187
1
Library demonstration, 1978-1979
2
Letters of authorization, 1979
3
Miscellaneous, how to get grants, circa 1970s
4
Museum at GMU grant information, 1978-1980
5
Other videotape equipment, 1979
6
Photography NEA, 1978-1979
7
Proposal SCHEV, 1992-1993
1 of 2
8
Proposal SCHEV, 1993
2 of 2
9
Proposal SCHEV title II A, 1993
10
U.S. Department of education title II, 1981-1982
Box
Folder
188
1
Title II D, 1988
2
Requests, 1976-1981
1 of 2
3
Requests, 1976-1981
2 of 2
4
Sharing on-line databases code 5_22522, 1984
5
State librarian Haynes, 1983-1984
6
VFH miscellaneous information, 1979-1980
7
Virginia state library, government document for all people, 1989-1991
8
VFH pamphlets, 1978-1979
9
VFHPP mail lists, circa 1979
10
Women's action alliance, Inc., 1978-1979
Subseries 8.3: Personnel, 1964-1995
Includes faculty information, organization charts, personnel procedures and information on volunteer programs.
Box
Folder
189
1
Affirmative action recruitment, 1977-1981
2
Affirmative action resources person (AARP), 1984
3
Applying flextime in Fenwick Library proposal, 1984 December 19
4
Department liaisons, 1987
5
Faculty and instructors, 1961-1964
6
Faculty lists, 1964-1965, 1969-1980
7
Faculty of the University Libraries, 1970s-1980s
8
Faculty vita system, 1985
9
Faculty workloads, overloads, 1975
10
Farewell party for Ruth Kifer, 2005 September 12
11
Follow-up identification system, 1974-1976
12
Historic organization, 1981-1984
13
Human resources, 1990-1995
14
Library staff, 1973
15
New position requests, 1989-1990
16
OAR, prescriptive sentencing program, 1986
17
Organization chart, 1984
18
Organization chart Fenwick Library, 1987-1988
19
Organization charts, other libraries, 1987
20
Library organizational, 1975
21
Library positions, 1975
22
Library reorganization, 1980-1983
Box
Folder
190
1
Library school interns, 1986 February 19
2
Pay scales of librarians at the University of Virginia, 1960s
3
Performance appraisal, 1993
4
Personnel general information, hiring, inclement weather plan, 1980-1981
5
Personnel procedures, 1981-1982
6
Position description information, undated
7
Reclass information, 1989
8
Ruth Kerns retirement, 1993
9
Salary data, 1985
10
Special announcement, staff development survey, 1988
11
Staff development training, 1987-1989
12
Staff lists, 1988
13
Staffing the library, 1975-1977
14
Staff assistant forms, 1986
15
Telesec, 1989
16
University list, distribution, 1979
17
Virginia libraries staff comparison, circa 1981
18
Volunteer papers (blank), 1987
19
Volunteer program, 1983-1984
20
Volunteer program publications, 1982-1984
Information on library volunteer programs
21
Requests for volunteers, 1984
22
Volunteers, 1982-1983
23
Volunteers public relations, 1983
24
Volunteers questionnaires, 1983
25
Volunteers, Washington urban league, 1984
26
Work transition act (Human resources), 1995
Series 9: Miscellaneous, 1949-2001 (2 boxes)
This series includes miscellaneous correspondence, memorandums, statistics, policies and brochures.
Box
Folder
191
1
Anne M. Hughes assistant librarian, 1965
2
Arlington Campus Library, 2000-2009
3
Brochures, Prolibris, Council of Higher Education, 1989-1993
4
Certificate of appreciation from the Office of Partnerships Adopt-A-Family initiative, 2001
5
Fine arts loan agreement form (blank), 1990
6
Logos for Fenwick Library, undated
Box
Folder
192
1
Miscellaneous memorandums and reports, 1967-1993
1 of 2
2
Miscellaneous memorandums and meetings, 1949-1988
2 of 2
3
Miscellaneous notes, circulation letter, SACS email, 1994
4
Miscellaneous statistics and policies, 1980
5
University equity office and Dr. Ingram, 1992-1995
6
University library programs, 1980s-1990s
Series 10: Photographs, audiovisual, artifacts 1967-1999 (6 boxes)
This series includes photographs, audiovisual materials such as VHS and audio cassette tapes, and artifacts including Mason related buttons.
Subseries 10.1: Photographs, 1967-1990
Includes photographs, contacts sheets, negatives, and slides featuring library staff, Fenwick Library and the Johnson Center buildings.
Box
Folder
193
1
Special Collections Research Center, 1980 September 1
2
Arnold and Marge Sundgaard, Alan Cook, Joanne Johnson, John O'Connor, 1980 April-May
3
Special Collections, photographs of office in the 80s, 1980s
4
Senator William Scott in Special Collections Research Center, 1979
5
Special Collections staff, 1980s?
6
Special Collections space, 1980s
Box
Folder
194
1
Staff
2
Library, 1972 October 30
Contact sheet and negatives
3
Academic affairs dinner at Gunston Hall, 1981 November 14
Contact sheet and negatives
4
Alumni dinner, 1981 May 16
Contact sheet and negatives
5
Fenwick Library, 1968
6
Fenwick Library, circa 1978
Negatives
7
Fenwick Library, circa 1978
Slides
8
Dedication of Fenwick Library, 1967 December 15
Photographs, program, copies of newspaper articles
9
Dedication of Fenwick Library, 1967 December 15
10
Library interior, 1972
11
Future Fenwick Library, undated
Photographs of library model
12
Fenwick Library 1982 renovation, 1982
13
Fenwick wing B, 1970s
14
Staff photographs, 1988-1990
Photograph album pages removed from binder, 1 of 2
15
Staff photographs, 1988-1990
Photograph album pages removed from binder, 2 of 2
16
Graduation main campus, 1981 May 16
Prints and negatives
17
McDermott, Shindler, Veenstra, 1977 July 13
Prints and negatives
18
Slides from the Snowden Conkey talk, 1979 June 19
Slides
19
Photographs for Special Collections scrapbook, undated
Box
Folder
195
1
Johnson Center, undated
Oversize
Subseries 10.2: Audiovisual, 1979-1999
Includes VHS and U-matic videocassette tapes, an audio cassette tape, a reel to reel tape and a 45rpm record featuring library related seminars, lectures, and meetings as well as information on library technology.
Box
Folder
196
2
"Television's greatest hits - Valentine!", 1999
45 rpm record
3
The 3M self check system: a revolution in library materials flow management, 1994
VHS
Box
Folder
211
1
Carlos Fuentes, visiting Robinson Professor, 1988 June 6
Letter from Fuentes to Iris Knell
Carlos Fuentes lecture, inaugural lecture on Latin America, 1988 January 28
VHS, 51:37
Carlos Fuentes lecture, the social and economic crisis in Latin America, 1988 February 4
VHS
Carlos Fuentes lecture, Latin America and the United States, 1988 February 11
VHS, 50:41
Carlos Fuentes lecture, Latin America as a polycultural area, the Mediterranean and medieval traditions, 1988 February 18
VHS, 56:00
Carlos Fuentes lecture, the Hispanic tradition, 1988 February 25
VHS, 1:10:39
Carlos Fuentes lecture, the Indian tradition: the Aztecs of Mexico, 1988 March 3
VHS, 59:45
Carlos Fuentes lecture, the Renaissance tradition: More, Machiavelli, and Erasmus, 1988 March 10
VHS, 61:44
Carlos Fuentes lecture, conquest and counterconquest: the search for a name and voice, 1988 March 24
VHS, 58:45
Carlos Fuentes lecture, the political experience of independence, 1988 March 31
VHS
Carlos Fuentes lecture, the political experience of independence, 1988 March 31
VHS
Carlos Fuentes lecture, the cultural experience of independence, 1988 April 7
VHS, 60:47
Carlos Fuentes lecture, the crucible of fiction, 1988 April 14
VHS, 61:27
Carlos Fuentes lecture, Latin America faces the future, 1988 May 5
VHS, 64:10
Box
Folder
213
Carlos Fuentes lecture, 1988 May 12
VHS
Box
Folder
212
Carlos Fuentes lecture, inaugural lecture on Latin America, 1988 January 28
U-matic, 51:37
Carlos Fuentes lecture, the social and economic crisis in Latin America, 1988 February 4
U-matic
Carlos Fuentes lecture, Latin America and the United States, 1988 February 11
U-matic, 50:41
Carlos Fuentes lecture, Latin America as a polycultural area, the Mediterranean and medieval traditions, 1988 February 18
U-matic, 56:00
Carlos Fuentes lecture, Latin America as a polycultural area, the Mediterranean and medieval traditions, 1988 February 18
3/4 inch DUB, 56:00
Carlos Fuentes lecture, the Hispanic tradition, 1988 February 25
U-matic, 1 of 2, 1:10:39
Carlos Fuentes lecture, the Hispanic tradition, 1988 February 25
U-matic, 2 of 2, 1:10:39
Carlos Fuentes lecture, the Indian tradition: the Aztecs of Mexico, 1988 March 3
U-matic, 59:45
Carlos Fuentes lecture, the Renaissance tradition: More, Machiavelli, and Erasmus, 1988 March 10
U-matic, 61:44
Carlos Fuentes lecture, conquest and counterconquest: the search for a name and voice, 1988 March 24
U-matic, 58:45
Carlos Fuentes lecture, the political experience of independence, 1988 March 31
U-matic, 1 of 2,
Carlos Fuentes lecture, the political experience of independence, 1988 March 31
U-matic, 2 of 2,
Carlos Fuentes lecture, the cultural experience of independence, 1988 April 7
U-matic, 60:47
Carlos Fuentes lecture, the crucible of fiction, 1988 April 14
U-matic, 61:27
Carlos Fuentes lecture, Latin America faces the future, 1988 May 5
U-matic, 1 of 2, 64:10
Carlos Fuentes lecture, Latin America faces the future, 1988 May 5
U-matic, 2 of 2, 64:10
Box
Folder
213
Carlos Fuentes lecture, 1988 May 12
U-matic, 1 of 2,
Carlos Fuentes lecture, 1988 May 12
U-matic, 2 of 2,
Box
Folder
196
4
Computer lab advanced support system (CLASS), undated
2 VHS
5
EDUCOM '93 9345 tape 20 general session part one, 1993
Cassette tape
6
International conference on the electronic library, OCLC, undated
VHS
Box
Folder
197
1
Introduction to Fenwick Library, 1989 August
VHS
2
The library and the humanities seminar, 1980 April 21
Cassette tape and evaluation narrative
3
Library seminar, Dr. Pat Lee, Mr. Winston Tabb, Dr. Anthony Welch, 1979 September 8
7" reel to reel
4
Networked information and the scholar teleconference, 1994 October 28
VHS
5
New media centers, collaboration for innovation, undated
VHS
Box
Folder
unboxed
Lorna Gladstone, undated
34 minutes, videocassette tape
Subseries 10.3: Artifacts, 1990s
Box
Folder
198
1
University Center celebration scissors, 1993 April 23
2
Think MasonLink and Xlibris buttons, 1990s
Five buttons
Series 11: Oversize 1984-2003 (5 boxes)
This series consists of exhibit related material.
Box
Folder
199
Fall for the book festival poster, 1999 September 23-25
Two posters
Millionth volume exhibit display texts, images, and notes, 2003
Box
Folder
200
1
Black history month exhibit, 1986
Photographs and display materials
2
Photo-etching exhibit "Prologue to Glory", 1990-1991
Photographs and display materials
3
Eleanor Roosevelt, friend of the Federal Theatre Project exhibit, 1984 October-December
Photographs and display materials
Box
Folder
201
1
Haight exhibit display texts, 1991 September-1992 February
2
Geothe-Schiller exhibit display materials, Faust notes, undated
3
Geothe-Schiller exhibit display materials, undated
1 of 3
4
Geothe-Schiller exhibit display materials, undated
2 of 3
5
Geothe-Schiller exhibit display materials, undated
3 of 3
Box
Folder
202
Geothe-Schiller exhibit display materials, undated
Small display texts
Box
Folder
203
1
Geothe-Schiller exhibit display materials, undated
1 of 3
2
Geothe-Schiller exhibit display materials, undated
2 of 3
3
Geothe-Schiller exhibit display materials, undated
3 of 3