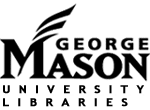 Table of Contents
Series 1: Administrative and financial files 1965-2000
Series 2: Artistic and workshop files 1966-2001
Living Stage records C0277
Published by George Mason University Libraries
Contact Information:
Repository
George Mason University. Libraries. Special Collections Research Center.
Title
Living Stage records
Inclusive Dates
1965-2001
Physical Characteristics
48.0 linear feet (106 boxes)
Abstract
The Living Stage records include pieces related to the traveling theater company, which was founded by Robert Alexander, between 1965 and 2001.
Collection Number
C0277
Language
English
The Living Stage Theatre Company began in 1966 as a venture of the Arena Stage and Robert Alexander. Known from 1966-1968 as the Children's Theatre, the Living Stage from the beginning dedicated itself to programming with a social consciousness and a desire to effect societal change through performance. Robert Alexander was the theatre's founder and until 1995 its director. Alexander brought an adapted street and guerilla theater style to the DC area after becoming disenchanted with traditional theater's "middle-class" audience. The Living Stage provided training to actors in the art of improvisational theater through tuition free schooling during the summers, as well as through weekend long workshop training for social workers, teachers, and other professionals throughout their 9 month season. While most of the Stage's workshops were held on site at schools, museums, and prisons, the Living Stage did have its own formal space in Washington DC on 14th and T Streets NW. The Living Stage put on productions across Northern Virginia in schools, youth homes, and even prisons like the Lorton Penitentiary. Senior members of the company, like Jennifer Nelson and Oran Sandel helped to send the Living Stage across the country as well. Their efforts were largely funded through vigorous campaigning for grants and fund raising through the National Endowment for the Arts (NEA) and other private foundations. The Living Stage also received substantial financial assistance from its parent company, the Washington Drama Society, Inc.
The Living Stage performance style consisted of "The Jam", "The Performance" and "The Workshop"; a three part study that was used at most of their venues. The first part, or "Jam", consisted of actors working with their audience to "rap", make music, and "jam" through spoken or sung words accompanied by instrumentals typically provided by audience members. Then the actors moved into the "performance" itself. During the performance, the actors put on an improvised theater production directed by a senior member of the cast and assisted by one or two audience members. The "Workshop" began from there; during the workshop, the audience took over the scene, while still directed by the actors, and was encouraged to make it their own. Audiences gave their opinions and thoughts on each performance in the form of production reports that were collected by the Living Stage.
The projects that the Living Stage put on typically dealt with controversial and sensitive topics like race, economic inequality, the dangers of an overzealous American foreign policy, the atom bomb, violence, and freedom. The "Baltimore Incident" of 1971 is an excellent example of how controversial these productions could be. No matter how mixed opinions were, the Living Stage always elicited a reaction with their improvisational performances. During the 1980s the Living Stage began to reach out extensively to local initiatives like The District's Alcohol and Drug Abuse Services Administration and created their own Community Services Project in order to continue to bring theater and creativity to underserved sections of society. The Living Stage championed New Left ideals like equality and social justice throughout the Reagan years, despite some criticisms about their message being "anachronistic".
The organization began its twilight years in the first half of the 1990s as many of its founding and senior members began to take their skills elsewhere. Robert Alexander himself left in 1995 to start educating people in the art of improvisational theater full time. Jennifer Nelson, David Matthew Proctor, Ezra Knight, and others began to filter away in the 1990s to pursue their own acting goals and the Living Stage would officially close its doors in 2002.
Return to the Table of Contents
The Living Stage records consist of materials spanning the length of that organization's history from about 1965, when the Living Stage was known as the Children's Theatre, to 2001. Included in the records are administrative files including financial papers, grant requests and applications, printed pieces, and correspondence and more creative materials including workshop reports and scripts, audiovisual files on reel-to-reel tapes, and photographic materials.
Series 1: Administrative and Financial Files (1965-2000) includes documents relating to the day to day running of the Living Stage Theatre Company as well as programming, project planning, financials, budgets, grants, press releases and printed documents. It is divided further into 4 subseries. Subseries 1.1 Policies, Planning, and Development includes the administrative files of the Living Stage including season summaries by date, long range plans, meeting minutes, and Community Service Project information. Subseries 1.2 Grants and Foundations contains all materials related to grant requests, endowments (including the National Endowment for the Arts), and donations made by both large charitable organizations and private donors. Subseries 1.3 Financials and Correspondence includes budget materials, expense reports, and benefit information, as well as correspondence between members of the LSTC, memos, and fan mail (called "love letters") from schools and other workshop sites. Subseries 1.4 Public Relations and Printed Pieces consist of various publications made by the Living Stage such as their newsletters and advertisements, as well as transcripts of speeches made by LSTC executives and press releases promoting the Living Stage.
Series 2: Artistic and Workshop Files (1966-2001), which is split into 3 subseries, contains the creative aspects of the Living Stage, including details about residencies and the personnel of the Company, as well as workshop reports, scripts, and "Jams". Subseries 2.1 Residency and Personnel Files contains all documents related to the people of the Living Stage, including casting information and details about out of state residencies (including those in Stockholm, Boston, Pittsburgh, New York and others). Subseries 2.2 Production Reports and Workshops encompasses the output of the Living Stage Theatre Company in the form of workshops, which are series of performances put on at schools, museums, and communities, and the production reports which sought to analyze audience reception of and reaction to these performances. Look to the "Baltimore Incident" for an excellent example of how contentious and revolutionary the Living Stage's performances were. Subseries 2.3 Production Files and Scripts, while small, contains items related to the Living Stage's "Jams" including scripts, research, and other assorted play files.
Series 3: Audiovisual Materials (1967-1998) includes all photos, negatives, and film of the Living Stage or their productions. It is divided into three subseries. Subseries 3.1 Photographic Materials includes various photos and negatives showing the cast of the Living Stage at various times as well as production stills. Unfortunately, the majority of these are undated or have little in the way of description. Subseries 3.2 Reel to Reel Materials includes tapings of various workshops and productions mostly from the 1970s and 1980s. Subseries 3.3 Cassete and VHS tapes contains cassette, VHS, Betamax, and U-matic tapes either used by the Living Stage for performances or made by/about the Living Stage.
Return to the Table of Contents
The collection is divided into three series, each of which is divided into subseries.
Return to the Table of Contents
Access Restrictions
There are no access restrictions.
Use Restrictions
There are no restrictions on personal use. Permission to publish material from the Living Stage Records must be obtained from Special Collections Research Center, George Mason University Libraries.
Return to the Table of Contents
The Special Collections and Research Center holds several collections of personal papers of individuals involved with the Living Stage Theater Company collection Arena Stage, including the Zelda Fichandler papers, the Thomas Fichandler papers, and the Ken Kitch papers, as well as the Arena Stage collection and many other theater collections.
Return to the Table of Contents
Geographical Names:
Washington (D.C.)
Subjects:
Acting.
People with mental disabilities--Services for--United States.
Performance art--Photographs.
Public schools--Virginia.
Radicalism--United States--History--20th century.
Students--Photographs.
Theater--United States--History--20th century.
Theater--Washington (D.C.)
Document Types:
Playscripts.
Theatre programs.
Return to the Table of Contents
The Special Collections Research Center does not have the equipment necessary to watch Betacam, U-matic, reel-to-reel film and audio tapes contained in Series 3. Additional time and money may be required to digitize this material for access.
Return to the Table of Contents
Living Stage Records, C0277, Special Collections Research Center, George Mason University Libraries.
Donated by Arena Stage in 2000.
Processing completed by Nick Welsh and Elizabeth Beckman in 2016. EAD markup completed by Nick Welsh in June 2016.
Return to the Table of Contents
Series 1: Administrative and financial files 1965-2000
Scope and Content
Series 1. Administrative and Financial Files (1965-2000) includes documents relating to the day to day running of the Living Stage Theatre Company as well as programming, project planning, financials, budgets, grants, press releases and printed documents. It is divided further into 4 subseries. Subseries 1.1 Policies, Planning, and Development includes the administrative files of the Living Stage including season summaries by date, long range plans, meeting minutes, and Community Service Project information. Subseries 1.2 Grants and Foundations contains all materials related to grant requests, endowments (including the National Endowment for the Arts), and donations made by both large charitable organizations and private donors. Subseries 1.3 Financials and Correspondence includes budget materials, expense reports, and benefit information, as well as correspondence between members of the LSTC, memos, and fan mail (called "love letters") from schools and other workshop sites. Subseries 1.4 Public Relations and Printed Pieces consist of various publications made by the Living Stage such as their newsletters and advertisements, as well as transcripts of speeches made by LSTC executives and press releases promoting the Living Stage.
Policies, planning, and development 1967-2000
Box
Folder
1
1
25th Anniversary Committee Kick-off, 1990-1991
2
25th Anniversary, 40th Arena, 1990-1991
3
30th Anniversary B'Day Party, 1995
4
LS/FLOC 30th Anniversary Event: Celebrating Children's Voices, 1995
5
30th Anniversary Committee Meeting, 1995
6
30th Anniversary General Info and Meeting Minutes, 1995
7
30th Anniversary Honorary Committee, 1995
8
30th Anniversary Imagination Mural, 1995
9
30th Anniversary Kick-off - Nov 19, 1995-1996
10
30th Anniversary Materials, 1995
11
30th Anniversary Open House, 1995
12
30th Anniversary Products, 1995
13
30th Anniversary Birthday Discussion, 1996
Box
Folder
2
1
A.S/L.S Internship Program w/Application, circa 1980s
2
ADASA, 1986-1987
3
ADASA (2), 1986-1987
4
ADASA Redbook, 1986-1987
5
ADASA Redbook, 1986-1987
6
ADASA, 1987
7
ADASA Redbook, 1987-1988
Folder 1 of 2
8
ADASA Redbook, 1987-1988
Folder 2 of 2
Box
Folder
3
1
ADASA Redbook, 1987-1988
2
ADASA, 1987-1989
3
ADASA - Prevention Contract Original Proposal, 1989-1990
4
ADASA - Prevention Contract Original Proposal, 1989-1990
5
ADASA Redbook, 1989-1990
6
ADASA Redbook, 1989-1990
Box
Folder
4
1
ADASA Redbook, 1989-1990
2
ADASA, 1990-1991
3
ADASA Redbook, 1990-1991
4
ADASA Redbook, 1990-1991
5
ADASA - Official Letters and Forms, 1990-1994
6
ADASA Activities Reports, 1991-1992
7
ADASA Redbook, 1991-1992
8
ADASA Invoices, 1994-1996
9
Addresses of Supporters for DOE Handicapped Program, 1988
10
Admin Correspondence, 1982
11
Admin Handwritten Notes, circa 1979-1982
12
Adopt a Visitor Program, 1991-1992
Box
Folder
5
1
Advisory Council Misc Information, 1979
2
Advisory Council, 1979-1982
3
Advisory Council Minutes (Original Copies), 1979-1982
Folder 1 of 3
4
Advisory Council Minutes (Original Copies), 1979-1982
Folder 2 of 3
5
Advisory Council Minutes (Original Copies), 1979-1982
Folder 3 of 3
6
Advisory Council Honorary, 1980-1981
7
Alliance for Arts Education John F. Kennedy Center, 1976
8
Annual Report, 1982-1983
9
Annual Report, 1985-1986
10
Appendage to Theatre Games, Undated
11
Archiving for Laura, 1985
12
Arena Conference/Endowment Campaign, 1983
13
Artistic Statement from Bob [Robert Alexander], June 1991
14
Artists Alliance for Protection, 1993-1994
15
Arts Council, 1969-1971
Box
Folder
6
1
ASDSA - Regular Monthly Reports, 1989-1990
2
ASSITEJ, 1968-1979
Folder 1 of 2
3
ASSITEJ, 1968-1979
Folder 2 of 2
4
Associate's Event, 1986
5
Auction Program - Original Art, circa 1970s
6
Bi-Weekly Reports (P.R. and Residencies), 1982
7
Board, 1997-1998
8
Board Book, 1999-2000
9
Board Committee, 1987
10
Board Committee Meeting, 1988
11
Board Committee Meeting Information, 1982-1985
Folder 1 of 2
12
Board Committee Meeting Information, 1982-1985
Folder 2 of 2
Box
Folder
7
1
Board Committee Minutes and Memos, 1992-1993
2
Board Committee Notes, 1989-1991
3
Board Development Working Group, 1996-1997
4
Board Info and Planning, 1991
5
Board Meetings, 1984
Folder 1 of 3
6
Board Meetings, 1984
Folder 2 of 3
7
Board Meetings, 1984
Folder 3 of 3
8
Board of Directors, 1976
9
Board of Trustees and Advisors List, 1989
10
Bob's [Robert Alexander] Paper on Self, circa 1982
11
Bob's [Robert Alexander] Vita - Long, Post 1992
12
Bob's Bio, 1987
13
Book Reviews, 1968
Box
Folder
8
1
Brown Bag Lunch Program, 1982
2
Cardoza Teacher's Training Program, 1968-1969
3
Children's Caravan, 1969-1970
4
Children First - Current, 1996-1997
5
Childrenfest, 1994-1996
6
Children's Theatre Misc Notes, 1967
7
Children's Theatre Program, 1967
8
Children's Theatre Programs (Summer Festival), 1967
9
Children's Theatre Program, 1968
10
CI Adds National Leadership Fellow to Living Stage's Honors, August 7, 1992
11
Clean-up and Misc Projects, 1989
12
Committee Meetings, 1989-1990
13
Committee on Living Stage Info Packet, 1999
14
Communications Partnership Team, 1999
15
Communications Planning, 1983
16
Communications Team, 1997-1998
17
Community Partnership Team, 1998
18
Community Relations Resumes, 1971
Box
Folder
9
1
Community Services Project, 1985-1986
Folder 1 of 2
2
Community Services Project Redbooks, 1985-1986
3
Community Services Redbooks, 1986-1988
4
Community Service Program SSN, 1988-1989
5
Community Service Project (CSP) - Petty Cash Reports, CSP Reconciliations, 1988-1989
6
Community Services Redbooks, 1989
Box
Folder
10
1
Company Members Bios, circa 1980s
2
Company Picnic, 1985
3
Conflict Resolution Sheet, 1993-1994
4
Copies of Support Letters for High Risk Youth, April 1, 1992
5
Corporate Luncheon, 1983-1984
6
Corporate Seminar, 1983
7
Council Meeting Materials, 1979-1980
8
CSAP Activities, 1995
9
CSAP Application, 1994
10
CSAP Conference, 1993
11
CSP, 1987-1988
12
CSP, 1988-1989
13
CSP, 1988-1989
Folder 2 of 2
14
CSP - General Information, 1987-1989
15
CSP - Proposal, 1987-1988
Box
Folder
11
1
CTNI, 1994
2
Cultural Alliance Arts Marketing Roundtable, 1986
3
Curriculum Consultants, 1967-1970
4
DC Artworks, 1988
5
DC Artworks SYEP, 1990
6
DC Coalition for Youth Info Packets, 1982
7
December Programming and Calendars, 1990
8
Descriptions of Living Stage/Papers, etc, circa 1970s and 1980s
9
Development, 1985-1986
10
Development, 1986-1987
11
Development Packet, 1985-1986
12
DOE Model Curriculum Final Report, 1981-1983
13
DOE Model Demonstration Project Community Involvement, 1987
Box
Folder
12
1
Extension of Living Stage - Tom Fichandler, 1973
2
Fact Sheet, 1991-1992
3
Fact Sheets and Info, circa 1970s and 1980s
4
Fairfax, 1978-1979
5
Fairfax - Proposals, Agreements, Love Letters, 1990-1992
6
Fall Fact Sheets for Richard, 1985
7
Fall Workshop Calendar Listing and P.S.A., 1992
8
Family Planning Conference, October 1985
9
Fedapt Participants Forum, 1982
10
Finding a New Space Crisis and PR, 1981-1982
11
First Rehearsal Coffee Meet, 1985
12
Floor Renovation and Maintenance Plans, 1989
13
General Information, 1989-1990
14
Going National Info, 1977
15
Hasbro, 1993
16
Hasbro (Children First Year 3), 1996-1997
Box
Folder
13
1
Health and Human Services Contract, 1987-1988
2
Hew End of the Year Report, 1979-1980
3
HHS Georgetown - Community Empowerment Project, 1987-1988
4
High Risk Youth Prevention Grant, 1992-1993
5
History of the Living Stage Original, 1978
6
Howard Release/ Mental Health, October 1985
7
I.H.A.D, 1986-1989
8
Imagine the Difference Natl. Conference, 1993
9
Improv Theatre for the Classroom Redbook, 1983
Box
Folder
14
1
In Service Teacher Training Program, 1967
2
In Service Teacher Training Program, Undated
3
Inter-Office Memos, 1985-1986
4
Junior League, 1982
5
Juvenile Legislation Proposal, 1971
6
KOBA, 1992-1993
7
Landmarks of Living Stage, 1991-1992
8
Late Summer Workshop Fliers, 1992
9
Living Stage School, 1990
10
Living Stage School/Actor's Training Program, 1990-1991
11
Long Range Plan, 1992
12
Long Range Planning, 1987-1990
13
Long Wharf Theatre, 1984
14
Lovers Membership, Undated
15
Major Programs Paper, 1991-1992
16
Management Goals, 1984
17
Marketing Misc - Laura, 1985
18
Meeting Minutes, 1983-1984
19
Meeting Notes, 1985
20
Memos In, 1986-1987
21
Memos Out, 1987
Box
Folder
15
1
Mental Health, 1985
2
Misc. Season Info, 1990-1991
3
Mission Statement, 1984-1985
4
Mission Statement, circa 1980s
5
Moscow-DC Capitol Citizen's Exchange, March 13, 1987
6
National Museum of American Art, 1996
7
National Newspaper Index and General Productions Index, circa 1990
8
Newspapers Regarding Social Issues, circa 1960s and 1970s
9
Notes on In-Service Teacher Training Program, 1967
10
Opening of 20th Anniversary Season, December 1985
11
Orthopedic Continuation Proposal, 1980-1981
12
OSAP - Concept Paper for Conference, 1991-1992
13
OSAP - Conference Grant Proposal, January 31, 1992
14
OSAP - Conference Support and Letters, 1992
15
OSAP - High Risk - Budget and Fact Sheets, 1992
16
OSAP - Budget Conference, 1993
17
OSAP Budget - Teen Moms, 1993-1998
18
Parents and Children Packets and Pamphlets, circa 1990s
Box
Folder
16
1
Part IV Program Narrative, circa 1980s
2
PBS, 1982-1983
3
PBS Film, 1982-1983
4
PBS Film, 1982-1983
5
Peers and Teen Mothers Redbooks, 1994-1997
6
Performance Groups, 1989-1990
7
Personnel for Brown Bag, circa 1982
8
Personnel Situation, 1979-1980
9
Planning and Annual Reports, 1982
10
Princess Grace Foundation Proposal, March 1991
11
Production and Staff Meeting Notes, 1973-1978
Box
Folder
17
1
Production and Staff Meeting Reports, 1967-1972
2
Professional Theatre for Young Magazine, 1984
3
Program Progress Reports, 1993-1996
4
Programs, R. Alexander, Undated
Folder 1 of 2
5
Programs, R. Alexander, Undated
Folder 2 of 2
6
Proposal of Program for Handicapped Children, 1984
Box
Folder
18
1
Proposal to National Black Child Development Institution, March 20, 1992
2
Proposal to the County of Fairfax, Department of Community Action, December 1990
3
Public Welfare Annual Report, June 1986
4
Redbook, 1989-1990
5
Redbook, 1990-1991
6
Renovation Analysis Survey, March 2, 1984
7
Revamped Rubella, Undated
8
Robert Alexander Day, 1982
9
Robert Alexander Day (RAD), 1982
10
Sample Residency Proposal, 1992
11
Search For New Space, 1982
Box
Folder
19
1
Season Archives, 1994-1995
2
Season Calendar, 1985-1986
3
Season Report, 1982-1983
4
Season Summary by R. Alexander, 1972
5
Season Summary, 1993-1994
6
Season Summary, 1994-1995
7
Season Summary, 1995-1996
8
Season Summary, 1996-1997
9
Second Floor Renovation and School Press Release, November 1989
10
Seniors, August 31, 1982
11
Seven Stages, 1983
12
Short Term Plan, 1981-1983
13
Special Events, 1991-1992
14
Statewide Outreach Project, 1988
15
Strategic Planning Group, 1999-2000
16
Summer Workshop Market Analysis, 1993
17
T Street Dossier, 1984-1985
18
T.C.G, 1975-1976
19
Teen Mom Letters - Archives Fact Sheet - Schedule, 1993
20
Teen Moms, 1993-1994
21
Teen Mother Proposal, 1991-1992
22
Teen Mothers - Narrative, 1992-1993
Box
Folder
20
1
Teen Mothers of Today Redbook, 1991-1992
2
Teen Mothers of Today Redbooks, 1991-1992
3
Teen Mothers Project Fact Sheet, 1993
4
Theatre Communications Group Registration, 1977-1979
5
Theatre Communications Group, 1983
6
Theatre Project Planning, 1976-1977
7
TMOT - "The Hearts and Minds of Young Mothers", 1994
8
TMOT Assessment, 1993-1994
9
Training Program Draft, Undated
10
Transcript of Living Stage Workshop and Interviews with Lillian Barns and Oran Sandel, Undated
11
Transcript of Robert Alexander at AU, Undated
12
Tri School Program, Spring 1967
13
Tri School Program, 1967-1968
Box
Folder
21
1
Utrecht Paper on Ed. Drama, 1975
2
Vanessa's Residency Update, 1991
3
Volunteer Packages Meeting, 1982
4
Wendy's Report on the Impact of the Residencies, 1988
5
White House - Commission on Mental Health, 1977
6
Youths in Arts Project, 1982
Grants and foundations 1967-1997
Box
Folder
22
1
25th Season Anniversary Benefit, April 22, 1991
2
Africa Proposal Grant Request, 1992
3
April Trust, 1982-1983
4
April Trust, 1985-1986
5
Arcana Foundation, 1991-1995
6
Barney Neighborhood House Donation, 1987-1988
7
Benefit, 1978
8
Benefit, May 20, 1990
9
Benefit, General, 1988-1989
10
Benefit Budget, 1994
11
Benefit Production, 1994
12
Benefit, 1994-1995
13
Brooks Foundation, 1968-1969
14
Building Purchase, 1984-1986
Folder 1 of 2
15
Building Purchase, 1984-1986
Folder 2 of 2
16
Burton Bettingen Corporation, 1989
17
Cafritz Foundation Request, 1974-1975
18
Chadwick, 1982-1983
19
Chadwick Fund, 1981-1982
20
Charles E. Culpeper Foundation, 1995-1996
21
Children's Defense Fund, May 8, 1991
Box
Folder
23
1
Community Services for Deling Proposal: REP#JA/84718, 1984
2
Contribution Information, 1980-1981
3
Coors Proposal, 1989-1990
4
Corina Higginson Trust, 1981
5
USA/CSP, 1984-1985
6
CSP, 1985-1986
7
CSP - File I, 1986-1987
Folder 1 of 2
8
CSP - File II, 1986-1987
Folder 2 of 2
Box
Folder
24
1
CSP Files I, 1987-1988
2
D.C Arts Commission Grant Applications, 1971
3
D.C Artworks Grant Info, 1988-1989
4
D.C Recognition Grant, 1981
5
D.C Commission on the Arts and Humanities, 1975-1976
6
D.C Commission on the Arts, 1976-1977
7
D.C Common Arts Grant Application, 1977-1978
8
D.C Commission, 1978-1979
9
D.C Commission on the Arts End of the Year, November 30, 1979
10
D.C Commission on the Arts Application and Proposal, 1978-1980
Box
Folder
25
1
D.C Commission, 1980-1981
2
D.C.C.A.H Grant, 1980-1981
3
D.C.C.A.H Recognition and Inst. Building Grants, March 1981
4
D.C Commission, 1981-1982
5
D.C Commission, 1981-1982
6
D.C Commission on Arts/Humanities/Special Constituencies, 1981-1982
7
D.C Humanities Grant, 1981-1982
8
D.C.C.A.H Special Constituencies, 1982
9
D.C Commission, 1982-1983
10
D.C Inter Agency, 1982-1984
11
D.C Comm - Prison, 1982-1987
12
D.C Comm - Impact Funding, 1983-1984
13
D.C Comm - Special Const[ituencies], 1983-1984
14
D.C Human Services, 1983-1984
Box
Folder
26
1
D.C Comm Impact, 1984-1985
2
D.C.C.A.H Impact Building, 1984
3
D.C Comm Recognition, 1984-1985
4
D.C Comm Special Const[ituencies], 1984-1985
5
D.C.C.A.H Special Constituencies, 1984-1985
6
D.C.C.A.H Special Constituencies Final Report, 1984-1985
7
D.C.C.A.H Impact/Recognition, 1985
8
D.C Grants in Aid, 1985-1986
9
D.C Special Const[ituencies], 1985-1986
10
D.C.C.A.H Impact/Recognition Application, 1985-1986
11
D.C.C.A.H Special Constituencies, 1985-1986
12
D.C Comm Special Const[ituencies], 1986-1987
13
D.C Public Schools Contract Information, 1986-1987
14
D.C.C.A.H Grants-in-Aid Support Materials, 1987-1990
15
D.C Commission on the Arts, 1989
Box
Folder
27
1
D.H.S Final Report, 1983-1984
2
D.H.S Project, 1984-1985
3
D.H.S., 1985-1986
4
D.H.S., 1984-1985
5
D.O.E. Budget and Letters of Support, 1988
6
Dear Martha Fundraiser, 1981
7
Department of Education Grant File, 1977-1978
Folder 1 of 2
8
Department of Education Grant File, 1977-1978
Folder 2 of 2
9
Department of Education Hew Grant, 1981-1982
10
Department of Human Services Report and Loan, 1985-1986
11
DOE Proposal, 1988
12
DOE Proposal Draft, 1988
13
DOE Proposal Draft, 1988
Box
Folder
28
1
DOE-Hew, 1982-1983
Folder 1 of 3
2
DOE-Hew, 1982-1983
Folder 2 of 3
3
DOE-Hew, 1982-1983
Folder 3 of 3
4
Expansion Arts, 1977-1978
5
Expansion Arts Proposal, 1978-1979
6
Expansion Arts, 1980-1981
7
Exxon, 1981
8
Exxon, 1983
9
Exxon Grant, 1982
10
Favrot Fund, 1980
11
Favrot, 1981
12
Favrot, 1982
13
Federal Assistance Application, 1994
Box
Folder
29
1
Ford Grant, 1970
2
Ford Foundation, 1978-1979
3
Ford [Grant], 1984-1985
4
Foundations, 1974-1975
5
Foundations, 1976-1977
6
Foundations, 1977-1978
7
Foundations, 1978-1979
8
Foundations, 1979-1980
9
Foundations, 1980-1981
10
Foundations, 1981-1982
11
Foundations, 1982-1983
12
Foundations, 1983-1984
13
Foundations, 1984-1985
Box
Folder
30
1
Foundations, 1985-1986
2
Foundations, 1986-1987
3
Foundations, 1987-1988
4
Foundations, 1988-1989
5
Foundations, 1989-1990
6
Foundations, 1990-1991
7
Fundraising, 1970-1980
8
Fundraising, 1977-1980
9
Fundraising, 1979-1982
10
Grant Application, 1970-1971
11
Grant Application Forms, Undated
12
Grants, 1976-1978
13
Grants, 1976-1979
14
Grants, 1981
15
Grants - Dept. of Education, Proposals (Notes, Resources, Criteria), 1988
16
Grants - Misc Faxes, Memos, Correspondence, 1980s-1990s
17
Grants and Proposals, 1991-1992
Box
Folder
31
1
H.E.W, 1978-1979
Folder 1 of 3
2
H.E.W, 1978-1979
Folder 2 of 3
3
H.E.W, 1978-1979
Folder 3 of 3
4
Handicapped Research Grant Request, 1986
5
Hasbro, 1986-1992
6
Hasbro (Children First - Yr 1), 1994-1995
7
Hasbro (Children First - Yr 2), 1995-1996
8
Hasbro Proposal and Report, 1989
9
Hasbro Release Grant, November 1985
10
Hearst Foundation, 1996-1997
Box
Folder
32
1
Hew Handicapped, 1980-1981
2
Hew Juvenile, 1980-1982
3
Hew Model Curriculum, 1980-1981
4
Hexagon Beneficiary, 1983
5
I.B.M, 1980
6
IAY Washington Drama Society, 1985
7
Inter-Agency Youth, 1984-1985
8
Intergenerational Project, 1988
9
Letters to Foundations, 1969-1974
10
M.H.S.R, 1985
11
Marpat Foundation, 1992-1997
12
Meyer Foundation, 1987-1990
Box
Folder
33
1
Misc Commission and Service Details, 1986-1987
2
Misc Single Grants and Donations, 1984-1985
3
Misc Small Grants/Donations, 1980-1983
4
Misc. Small Grants, 1983-1984
5
Nathan Cummings, 1995-1996
6
National Endowment for the Arts, 1967-1968
7
NEA Award and Guidelines, 1967-1972
8
NEA Proposals, Budgets, and Schedules, 1969
9
National Endowment Grant, 1971-1972
10
National Endowment Grant Requested, 1972-1973
11
National Endowment Request, 1973-1974
12
NEA, 1974-1975
13
NEA, 1975-1976
14
NEA Expansion Arts - $10,000, 1976-1977
15
NEA Request, 1976-1977
Folder 1 of 2
16
NEA Request, 1976-1977
Folder 2 of 2
Box
Folder
34
1
NEA Grant Application, 1977-1978
2
NEA Grant, 1978-1979
3
NEA Proposal - Theatre Program, 1978-1979
4
NEA - Expansion Arts/Proposal and Application, 1979-1980
5
NEA Proposal - Theatre Program, 1979-1980
6
NEA, 1980-1981
7
NEA Expansion Arts Proposal, 1980-1981
8
NEA Theatre Program Proposal, 1980-1981
9
NEA Expansion, 1981-1982
10
NEA Expansion Arts, 1981-1982
11
NEA Reg[ulations], 1981-1982
Box
Folder
35
1
NEA Special Constituencies, 1981-1982
2
NEA Special Constituencies/Grant Application, 1981-1982
3
NEA Theatre Program Grant Application, 1981-1982
4
NEA Hodsoll Grant, 1982
5
NEA Expansion, 1982-1983
6
NEA Expansion, 1982-1983
7
NEA Regular Grant, 1982-1983
8
NEA Theatre Program, 1982-1983
9
National Endowment, 1983
10
NEA Regular, 1983-1984
11
NEA Special Constituencies, 1983-1984
12
NEA Special Constituencies, 1983-1984
13
NEA Special Constituencies Interim Report, 1983-1984
14
NEA Special Constituencies Final Report, 1983-1984
Box
Folder
36
1
NEA Special Constituent Grant Final Report, 1983-1984
2
NEA Theatre, 1983-1984
3
NEA Ensembles, 1983-1986
4
NEA Expansion Arts Fiscal, 1983
5
NEA Expansion, 1984-1985
6
NEA Expansion Arts, 1984-1985
7
Newman's Own, 1994-1995
8
OHS, 1984-1985
9
Old NEA Proposal, 1982-1984
10
OPEC Grant Correspondence, 1992
11
Orthopedically Handicapped Ages 4-8, 1978-1981
12
Other Than D.C School Grant, 1967-1968
13
Ottinger Charitable Trust, 1994-1995
14
Prince Charitable Trust, 1989-1994
Box
Folder
37
1
Proposal - National Black Police Association, 1991
2
Proposal to W.K. Kellogg Foundation, 1990-1991
3
Public Welfare Foundation, 1994-1995
4
Rockefeller Grant, 1971-1972
5
Rockefeller Grant Application, 1973-1974
6
Sharpe Health Grant Application, 1985
7
Sharpe Health Grant Requests, 1982
8
Special Education Grant, 1986
9
Spindle Top, 1980-1981
10
Spindletop Foundation, 1981
11
Spindletop Foundation, 1983
12
Spunk, 1995-1996
13
Stewart Trust, 1983
14
Stewart Trust Grant Release, June 1986
15
Strong Application, 1974-1975
16
Strong Foundation Grant, 1973-1974
17
Theatre Communications Group, 1981
18
United Way, 1982
19
Walton, Frances R., 1981-1982
20
YAP - Youth Awareness Program Grant, 1987
Financials and correspondence 1965-1996
Box
Folder
38
1
18th Season Benefit, 1984
2
2F Correspondence Post Director A.S, 1965-1975
3
Accounts, 1966-1979
4
ADASA Budget, 1990, 1991, 1993-1994
5
ADASA Finances, 1988-1990
6
ADASA Reconciliations, 1988-1989
7
Administration and Personnel Financials, 1985-1987
8
AMHA - George Mason Letters, June 8, 1976
9
Angels, 1985
10
Ann Roberts Alternatives, Inc - Summer Workshop, September 17, 1987
11
Annandale United Methodist Church, April 29, 1969
12
Arts for the Aging, 1990
13
Associate Letters, circa 1982
14
Audit, 1982
Box
Folder
39
1
Benefit, 1983
2
Benefit, 1983-1984
3
Benefit, 1984
4
Benefit, 1984
5
Benefit, 1985
6
Benefit, 1990-1991
7
Benefit, 1994-1995
8
Benefits Newsletter, circa 1980s
9
Bettye Richardson, 1974-1975
10
Bill Young Letters, 1985
11
Board Committee Correspondence, 1979-1983
12
Bobbi Snow Letter, August 11, 1969
13
Bob's Christmas Card, 1986-1993
14
Bob's Memos, 1970-1978
15
Bob Alexander to T. Fichandler - Season Recap, 1971
16
Boston University, Goddard/Cambridge, December 6, 1972 and September 10, 1975
Box
Folder
40
1
Breakfast, 1990-1991
2
Bucks County, Keane College, 1974-1975
3
Budget, 1966-1968
4
Budget, 1968-1969
5
Budget, 1969-1976
6
Budget - Rewrites, 1980-1982
7
Budget, 1981-1982
8
Budget, 1981-1982
9
Budget - Accounts, 1981-1984
10
Budget, 1982
11
Budget - and Financial Documents, 1984
Box
Folder
41
1
Budget, 1984-1985
2
Budget - Updates, 1984-1985
3
Budget - Corrections Done, 1984-1989
4
Budget - Information, 1986-1987
5
Budget - Information, 1987-1988
6
Budget - Information, 1988-1989
7
Budget, 1991
8
Budget, 1992
9
Building Acquisition Info, 1985-1989
10
Building Budget, 1984
11
Cal Scott, S. Winfield, March 1977
12
Cartoon Correspondence, circa 1970s
13
Catholic University Urban Teacher Corps, August 11, 1969
14
Center Theatre Group, April 13, 1972
15
Children's Theatre Love Letters, 1967
16
Chris Keene, February 20, 1981
17
Christmas Play - Budget and Schedule, Undated
18
Clair Breault Letter - Montreal City Teacher's Workshop, July - December 1969
19
Col. E Brooke Lee Jr. High School, July 13, 1970
Box
Folder
42
1
The Commonwealth of Massachusetts, January 2, 1973
2
Conservatory Correspondence, 1968
3
Contacts, 1969-1970
4
Copies of Contracts, 1970-1971
5
Corcoran Rob Alexander - Consultant, July - October 1969
6
Corporate Fundraising, 1983
7
Correspondence, 1967
8
Correspondence - Children's Theatre, 1967-1968
9
Correspondence on Bob's European Trip, 1968
10
Correspondence with Possible Venues, 1970
11
Correspondence, 1974-1976
12
Correspondence, 1979-1980
13
Correspondence - Advisory Council, 1981-1982
14
Correspondence - Nabil Sawelka and Robert Alexander, 1981
15
Correspondence, 1982
16
Correspondence Received, 1986-1987
17
Correspondence Sent, 1986-1987
Box
Folder
43
1
Correspondence - Robert Alexander, circa 1970s
2
CSAP Budget, 1994-1995
3
Cultural Alliance of Greater Washington - American Arts Alliance, 1981-1982
4
Danny Ditner Correspondence, 1967
5
D.C Teachers College, March 5, 1976
6
DC Commission - Public Forum Correspondence, Sample Forms, and 804s, 1979
7
DC Commission of the Arts and Humanities Correspondence, 1983-1984
8
Delaware Valley College, Thomas Nelson Community College, 1974
9
Department of Health Education and Welfare, DC Summer Workshop, August 25, 1976
10
Development Correspondence, 1985
11
District of Columbia Teacher's College, June 12, 1969
12
Earned Budget Incomes, 1984-1985
13
Earned Income, 1991
14
Earned Income Outline, 1984-1985
15
Earned Income Updates, 1988-1989
16
Elspeth Budget, 1981-1982
17
End of Season Info (Misc), 1989-1990
18
Europe Correspondence, 1968-1970
19
Expense Records - Living Stage and Curriculum Enrichment Program, 1968
20
Expense Report - Boston University, 1972-1973
21
Fan Mail - School Program, 1967-1968
Box
Folder
44
1
Financial Documents, 1983-1984
2
Financial Documents, 1988-1989
3
Foundation Target, 1982-1983
4
Fund Drive, February 1984
5
Fund Drive/Contributor Info, 1982
6
Fundraising Letters, 1983
7
Gallaudet College and Warren Wilson College, February 1976
8
General Ledgers Earned Income (Old Pages), 1985-1987
9
General Ledgers Trial Balance, 1988-1989
10
George Mason University, November 15, 1976
11
George Mason University, 1974-1976
Box
Folder
45
1
Goddard/Cambridge, May 27, 1975
2
Goddard/Cambridge, September 10, 1975
3
Head Start Ida Kolman - New Hampshire Vermont, 1968-1969
4
HEW Continuation Proposal, 1979-1980
5
HEW End of the Year Report, September 30, 1980
6
HEW Continuation Proposal, 1980-1981
7
Himmelfarb Letter, October 20, 1971
8
Hubert H. Humphrey, November 8, 1977
9
Hudson City School District, July 20, 1970
10
Hudson City School District, Col. Joseph M. Belt Jr. High, July 22, 1970
11
Hunter's College, B.A.M, Jan 18-28, 1971
12
Immaculate Conception, H.W. Longfellow School, 1972-1975
13
Income from Workshops and Special Contracts, 1970-1971
14
Income and Expenses from Workshops, 1971-1972
15
Income from Workshops, 1972-1973
16
Income and Expenses from Workshops, 1973-1974
Box
Folder
46
1
Inner Voices, June 23, 1970
2
January Working Plan, 1983
3
Joan Mondale, December 5, 1977
4
Joan St. Germain and Laure V. McKenzie, 1979-1980
5
Kean College, February 15, 1974
6
Ken Kitch Memos, circa 1970s
7
Lesley College, May 23, 1969
8
Looking Glass Theatre Aberdeen Jr. High, January 14, 1974
9
Lorton Report, June 19, 1970
10
Lorton Voices, January 11, 1976
11
Love Letters on Living Stage Productions, 1966-1967
12
Love Letters from Season Performance Groups, 1967-1984
13
Love Letters from Non-Residencies, 1968-1992
14
Love Letters from Non-Residencies, 1969-1996
15
Love Letters, 1972-1973
16
Love Letters, 1974-1975
Box
Folder
47
1
Love Letters from Prisons, 1974-1991
2
Love Letters from Residencies, 1990-1992
Folder 1 of 2
3
Love Letters from Residencies, 1990-1992
Folder 2 of 2
4
Love Letters Wrap, 1992-1993
5
Love Letters Benefit, March 1993
6
Lovers of L.S Benefit, 1983
7
Lovers of Living Stage Correspondence, 1983
8
Memos from Ruth, 1984
9
Mental Health Benefit, 1985
10
Merchandising Info and Expenses, 1986
11
Michigan Festival, May 20, 1975
12
Mike Raymond Letter, Julie Trahan, June 17, 1968
13
Misc Bills, 1989
14
Misc Correspondence, 1978-1980
Box
Folder
48
1
Montgomery Schools, July 22, 1969
2
Morristown College and Federal City College, 1972-1974
3
National Council on Arts, Frederick County, 1970-1971
4
NCTE, April 7, 1969
5
NEA Conference of the Arts, 1969
6
New Orleans Public Schools, June 18, 1968
7
New Orleans Public Schools, June 19, 1968
8
New Space Acquisition Financials, 1983-1984
9
Newsletter, 1985
10
Newsletter Originals, circa 1980s
11
Nina Reigger Response to Fundraising Mailer, November 1984
12
Notes, Memos, Oral Correspondence, 1967
13
Notes, Memos, and Correspondence, 1968
Box
Folder
49
1
Operating Budget, 1985-1986
2
Parents and Child Care Resources, December 20, 1976
3
Pat Harbour Letters, 1984
4
Peter Gabb and Lillian Lenz, June 18, 1968
5
Phonathon Ally and Info, 1981-1983
6
Pittsburgh Public Schools, December 15, 1969
7
Prints, Records [LP's] for Tri-School, 1967-1968
8
Programming Correspondence, 1968
9
Receipts, Invoices, and Contracts, 1969-1970
10
Rhode Island College, July 2, 1973
11
Richard Simon, September 20, 1976
12
Mrs. Robert Longsworth, June 11, 1970
13
Sacred Heart of Jesus High, June 15, 1968
14
Samuels Correspondence, 1982
15
School System Information and Correspondence, 1967-1968
16
School Program Correspondence, 1966-1967
17
Smithsonian Associates, Wayne Fenton, 1969
18
Smithsonian Institute, April 24, 1969
19
Special Projects Budgets, 1988-1989
20
St. Cecelia's Academy and Robert Pugh Letter, September 16, 1970 and June 13, 1971
21
St. Luke's Benefit, 1982
22
Sugar Ray Leonard Correspondence, 1990
23
Susan's Benefit Report, 1983
24
Ted Jacob Letters, 1984
Box
Folder
50
1
Thank You Letter Examples, 1985-1987
2
UCLA, April 14, 1972
3
University of Hawaii, February 9, 1970
4
Virginia Museum Love Letters, 1983
5
Waukegan Township High Ontario Dept. of Education, 1969
6
West Virginia Arts and Humanities Council, May 7, 1970
7
West Virginia Arts and Humanities Council - Nancy Hawks, May 7, 1970
8
West Virginia Arts and Humanities Council - Zelda Fichandler, May 7, 1970
9
Wind in the Windows Love Letters, 1967
10
Wind in the Windows Correspondence, 1967-1968
11
Wind in the Windows Correspondence, 1967-1968
12
White Oak Jr High, E. Brooke Lee School, July 15-18, 1970
13
Wofford College, DC Teache's College, 1974
14
Workshop [Love] Letters, 1991
15
Worthy Association of Youth RAP, 1970
16
Xerox Budget Information, 1987
17
Yorkshire Theatre Co, October 19, 1977
18
Youth Crime Control Project Lorton Youth Center, 1971 and 1974
Public relations and printed pieces 1966-1995
Box
Folder
51
1
17th Season Solicitation Letter, 1982
2
25th Anniversary Info Packets and Envelopes, 1989
3
Acquisition Copy/Artwork, 1989
4
All Power to the Imagination Brochure and Imagination Calendar, Undated
5
Articles, 1967-1981
6
Articles, 1982-1988
Folder 1 of 2
7
Articles, 1982-1988
Folder 2 of 2
8
Articles on Living Stage, 1983
Box
Folder
52
1
Auction Brochure, 1977
2
B.J's PR Project, 1985
3
Basta Handout, 1985
4
Basta Nuclear War Program, 1985
5
Basta Press, 1985
6
Basta Tickets, 1985
7
Benefit Concert and Performance Posters, 1972
8
Bob Alexander Newsletter Interview, 1985
9
Booking Now, Undated
10
Boston Reviews, 1972
11
Boston Reviews, 1972
12
Brochure Development, 1982-1986
13
Brochures, mailings, late 1970s
14
Building Press, 1984
15
Building Press Conference, 1984
16
Cas' Japan Article on L.S, 1984
17
Catherine's Speech to Join Together Fellows, August 1992
18
Catherine's Testimony - DC Commission of the Arts and Humanities, 1991
19
Catherine's Testimony to DC Commission on the Arts and Humanities, February 11, 1993
20
CD News Winter Issue, 1985-1986
21
Children Theatre Press Releases, 1967-1970
22
Community Outreach Letters, 1985-1986
23
Curriculum Enrichment Press Releases, 1967-1970
24
Danny Ditther Author Visits Area, 1967
25
Donation Solicitation Letters, 1983
Box
Folder
53
1
Forms, 1985
4
Fundraiser Envelopes and Pamphlets, Undated
3
Fundraiser Letters, 1982
2
Fundraiser Letters, circa 1980s
5
Georgetown University, November 12, 1970
6
Hasbro Article, Fall 1985
7
Healing Our Society through Creativity, 1994
8
Hewe's Article - Congressional Record, 1971
9
I Know Another Way, Undated
10
I Know Another Way... Pamphlets 1970
11
Information Dissemination Organs (Newsletters), 1978
12
In-House Articles, 1983-1984
13
Invitations for Openings, 1986
14
Let There Be a New World, Undated
15
Letter and Reply Envelopes, 1989
16
Lettershop and Solicitations, 1987
17
Life Magazine, 1969
18
Living Stage Touches Home George Mason Junior-Senior High School, 1968
19
Lynched Hopes and other Production Pamphlets, 1991
20
Mailings, Press Releases, 1969-1975
21
Media Material, 1975
22
Misc. Printed Pieces and PR, 1979-1983
23
National Committee Arts for the Handicapped - Programs and Posters, 1977
24
New Orleans Workshop Press Releases, 1967-1970
25
New Spirit LS Pose, 1979
Box
Folder
54
1
News in Brief, June 1986
2
News Releases, 1991-1995
4
Newsletter, 1979
12
Newsletter, 1985
Folder 1 of 2
13
Newsletter, 1989
5
Newsletter, 1981-1983
11
Newsletter, 1985-1986
6
Newsletter - Bob Alexander Day, 1983
7
Newsletter - Fall, 1983
8
Newsletter - Spring, 1983
10
Newsletter - Spring, 1984
9
Newsletter - Winter, 1983
3
Newsletters and Pamphlets, 1969-1973
14
Newspaper Articles, late 1960s early 1970s
15
Old Lovers of Living Stage Form, 1981
16
Old Releases, 1974-1979
17
Old Thank You Letters, circa 1970s and 1980s
18
Outreach Project, 1988
19
Overseas Press Clippings, 1983-1984
Box
Folder
55
1
P.R - P.R - P.R, 1984
2
Pledge Cards, 1981
3
PR Misc, 1985
4
Press (Recent), 1990
5
Press Clips, 1982-1983
6
Press Kit, Company Resumes, Bob's Resume, 1985
7
Press Releases, 1986
8
Press Releases, 1991
9
Press Releases, 1967-1970
10
Press Releases, 1967-1970
11
Press Releases, 1969-1970
12
Press Releases, 1985-1987
13
Press Releases, 1985-1989
14
Press Releases, brochures, etc, 1984-1985
15
Printed Pieces - Announcements and Benefit Ads, 1989-1990
16
Printed Pieces Bundles, circa 1970s
17
Printed Pieces, Press, etc, circa late 1980s
Box
Folder
56
1
Printed Pieces, Press, etc - Actors Info, circa 1980s
2
Printed PR, Flyers, Workshops, etc, circa 1970s and 1980s
3
Printed Press and Pamphlets, circa 1990s
4
Public Performance Invites, 1983-1984
5
Public Performances Pamphlets and Programs, 1991-1993
6
Publicity, circa 1970s and 1980s
7
Remarks by Remi Bosseau and Olympia Dukakis re: Living Stage, April 17, 1989
8
Renwick Art Museum Pamphlet, 1982
9
Rob Alexander Day Press Release, 1982
10
Robert Alexander's Speaking Engagements, 1969
11
Speeches to NoVA Teachers, 1966-1967
12
Stationary, circa 1980s
13
Stationary 20th, circa 1980s - 1990s
14
Summer Youth Employment - Committee on Labor Testimony, 1991
15
Temple Award Acceptance - Noetic Sciences, June 1992
16
Testimonies to Committee on Human Service, February 19, 1992
17
Testimony on ADASA, July 15, 1993
18
The Root of Rage and Images, circa 1970s and 1980s
19
This Company is for Children - Article by Ned Chaillet, 1972
20
Treasure Island Articles, 1967
21
Tri-School Photos and Releases, 1967
22
Tri-School Programs Press Releases, 1967-1970
23
TV and Radio Spots for Kiddie Plays, 1967-1970
24
Vanessa's Testimony at DC Public Health Commission, June 15, 1993
25
Washington Post Advertising, 1976-1979
26
Working Letters, 1982
27
Workshop Brochures, 1993
28
Workshop Press Releases, 1967-1970
29
Young Audience - Newsclippings, December 1982
Series 2: Artistic and workshop files 1966-2001
Scope and Content
Series 2. Artistic and Workshop Files (1966-2001), which is split into 3 subseries, contains the creative aspects of the Living Stage, including details about residencies and the personnel of the Company, as well as workshop reports, scripts, and "Jams". Subseries 2.1 Residency and Personnel Files contains all documents related to the people of the Living Stage, including casting information and details about out of state residencies (including those in Stockholm, Boston, Pittsburgh, New York and others). Subseries 2.2 Production Reports and Workshops encompasses the output of the Living Stage Theatre Company in the form of workshops, which are series of performances put on at schools, museums, and communities, and the production reports which sought to analyze audience reception of and reaction to these performances. Look to the "Baltimore Incident" for an excellent example of how contentious and revolutionary the Living Stage's performances were. Subseries 2.3 Production Files and Scripts, while small, contains items related to the Living Stage's "Jams" including scripts, research, and other assorted play files.
Residency and personnel files 1966-1994
Box
Folder
57
1
Administrative Assistant (Resumes) 1983
2
Arizona Tour, May 1979
3
Atlanta and Detroit Residency and Support Letters, 1987-1988
4
Atlanta Residency, April 1988
5
Baltimore Archives Images, 1986-1987
6
Baltimore Residency, 1987
7
Boston, April 28-May 9, 1986
8
Boston, April 1986
9
Boston Residency, 1986
10
Casting, Spring 1994
11
Casting, circa 1970s
12
Charleston S.C Residency, 1989
13
Chicago Residency, May 1989
14
Cleveland, 1989
15
Cleveland Residency, 1989-1990
16
Company Bios, Undated
Box
Folder
58
1
DC Residency, 1989-1990
2
DC Residency, 1990-1991
3
Detroit, 1987-1988
4
Detroit Residency, April 1988
5
East Berlin, November 1981
6
Hammond Indiana Residency Info, 1975
7
Hartford Connecticut Residency Info, 1978
8
Hasbro/Pittsburgh Residencies, Undated
9
List of Past Residencies, 1966-1980
10
Milwaukee Performing Arts Center, 1978
11
Minneapolis Residency, May 1988
12
New York City Residency, 1989
13
Old Casting Notices, circa 1980s
14
Operation Crossroads Africa Personnel Files, 1982-1985
15
Philadelphia PA Residency, 1989
16
Pittsburgh, March 3-7, 1986
17
Pittsburgh, 1986
18
Pittsburgh - "Images", March 3, 1986
Box
Folder
59
1
Pittsburgh - Second Release, February 1986
2
Pittsburgh Residency, 1987
3
Residencies, 1960s-1980s
4
Residencies Format Outline, Undated
5
Residency Transcript - Chicago, 1968
6
Residency Reports, 1986-1988
7
Residency Budget Information, 1988-1989
8
Residency Info, 1988-1989
9
Residency Packet, circa 1980s
10
Robert Thurber Resume, circa 1980s
11
Skola Residency Planning, 1973-1974
12
Stockholm, May 1990
13
Sweden Residency - Press Release, April 1990
14
Tiber Island Residency, 1981
15
West Coast Residency, 1992
16
University of Michigan Residency Info, 1982
Production reports and workshops 1967-2001
Box
Folder
60
1
Ads for Workshops, 1985
2
Ads for Workshops, 1986
3
Afro-centric Workshop, 1990-1991
4
Amazing Life Games 2-4's, 1980
5
Amazing Life Games 5-7's, 1980
6
American Shakespeare Workshops, 1970
7
Arena School Program, 1967
8
Audience Suggestions Evaluations, 1972
9
Ballou, 1989
10
Ballou Evaluation, 1982-1983
11
Ballou Evaluations, 1981-1982
12
Ballou High School Evaluation, 1983-1984
13
Ballou High School Evaluations, 1982-1983
14
Ballou Workshop, 1980
15
Baltimore Incident, 1971
16
Baltimore Incident, 1971
Box
Folder
61
1
Bookings, 1986-1987
2
Boston, 1972
3
Bowie College, 1969-1970
4
Burning Tree Elementary, 1969
5
CAREL (Central Atlantic Regional Educational Laboratory), 1968
6
CAREL Workshop, 1967-1968
7
CAREL-Arena Theatre Program for Young Children, 1967-1968
8
Children First, 1996
9
Children First Workshop Schedules and Reports, 1996
10
Children's Theatre, 1967
11
Children's Theatre Workshop, 1967
12
Class Reports, 1968
13
College Tours, 1973-1974
Box
Folder
62
1
Community Service Project Evaluation, 1983-1984
2
Company Evaluation Notes - Sharpe Health, 1978-1979
3
Company Evaluations - Fairhill, Franklin, Sherman, 1977-1978
4
CSP Monthly Reports, 1988-1989
5
CYS (COBA) Evaluations (copies), 1992-1993
6
D.C Jail Evaluation for Women, 1983-1984
7
D.C Jail Evaluations, 1982-1983
8
D.C Jail Workshop, 1979
9
D.C Receiving Home Workshop (63-64 Fairhill), 1980
10
D.C Schools Workshops, Undated
11
December Public Performance, 1982
12
DOE Workshop Appendix, 1988
14
Evaluation with Marty Boyer, 1998-1999
13
Evaluations, 1976-1977
15
Evaluations - Handwritten Copies, 1982-1983
Box
Folder
63
1
Evaluations (Franklin and Fairhill), 1977-1978
2
Fairhill Workshops, 1979-1980
3
Fall Workshops, 1968
4
Fall Workshops, 1970
5
Fall Workshops, 1974
6
Fall Workshops, 1985
7
Films Workshop, 1969
8
Foundry in Old Vat Workshop, 1980
9
Franklin Sherman Production Notes, 1977-1978
10
Garrison Elementary (copies), 1992-1993
11
Garrison Elementary Season Evaluation, 1993-1994
12
Hawaii Workshops, 1971
13
Hawaii Workshops, 1971
14
High School Series Production Reports, 1968
Box
Folder
64
1
Holland and TIP Workshop and Evaluations, 1974
2
Holland Workshop, 1975
3
Holly Park-Glen Echo Evaluation, January-March 1976
4
I had a Dream: Group Notes and Evaluations, 1988-1989
5
I HAD Evaluation, Questionnaires and Typed Poetry Orig, 1989
6
I Had: Production Reports, 1991-1993
7
I.H.A.D. Evaluation, 1991-1993
8
IHAD Special Reports - Evaluations, 1988
9
Improvisational Process and The Myth of the Black Underclass, 1988
10
Inspire Festival, 1985
11
Jackson School, 1976
12
Jenn Evaluation, 1989
13
Kidz Biz, 1985
14
Kimball Elementary, 1993-1994
15
Kimball Season Evaluation, 1993-1994
16
KOBA, 1993-1994
17
KOBA Season Evaluation, 1993-1994
Box
Folder
65
1
Lead Sheets for Workshops, 1974
2
Learning Stage Evaluations, 1986-1987
3
Letters from Summer Workshops, 1970
4
London/Paris Tour, 1989
5
Lorton, 1992-1993
6
Lorton Workshop, 1978-1980
7
Lorton/CTF Season Evaluation, 1993-1994
8
Love Theatre Workshop Report, 1983
9
Maui Community College Workshop, 1970
10
Mental Health Evaluations, 1981-1982
11
Metrobus Workshop, 1979
12
Michigan Festival, 1975
13
Morgan School, 1969-1970
Box
Folder
66
1
National Collection of the Fine Arts, 1968-1970
2
NCFA Incident, 1974
3
NCTE Convention Workshop, 1969
4
NCTE Convention Workshop, 1975
5
New Orleans Workshop, 1968
6
New Theatre Festival, 1977
7
One Shots Workshops, 1980
8
Other Children's Theatres, 1968-1970
9
Other Children's Theatres, 1968-1971
10
Peace (Facing History and Ourselves) Nuclear Program, 1981-1982
Box
Folder
67
1
Performance Reports, 1977-1978
Folder 1 of 2
2
Performance Reports, 1977-1978
Folder 2 of 2
3
Performance Reports II, 1983-1984
Folder 1 of 2
4
Performance Reports II, 1983-1984
Folder 2 of 2
5
Performance Reports Vol. 1, 1990-1991
Folder 1 of 2
6
Performance Reports Vol. 1, 1990-1991
Folder 2 of 2
Box
Folder
68
1
Performances, 1969-1980
2
Performances, 1969-1982
3
Press for Workshops, 1985
4
Press for Workshops, 1986
5
Production Reports, 1973-1974
6
Production Reports, 1973-1974
7
Production Reports, 1976-1977
8
Production Reports, 1978-1979
9
Production Reports, 1980-1981
Box
Folder
69
1
Production Reports, 1982-1983
2
Production Reports, 1984-1985
3
Production Reports, 1985-1986
4
Production Reports, 1985-1986
5
Production Reports, 1987-1988
Folder 1 of 2
6
Production Reports, 1987-1988
Folder 2 of 2
Box
Folder
70
1
Production Reports, 1992-1994
2
Production Reports, 1993-1994
Folder 1 of 2
3
Production Reports, 1994-1995
Folder 2 of 2
4
Production Reports, 1995-1996
Folder 1 of 2
5
Production Reports, 1997-1998
Folder 2 of 2
6
Production Reports, 1998-1999
7
Production Reports, 1999-2000
8
Production Reports, 2000-2001
9
Production Reports and Jams, 1979-1980
Box
Folder
71
1
Production Reports I, 1986-1987
Folder 1 of 2
2
Production Reports I, 1986-1987
Folder 2 of 2
3
Production Reports II, 1982-1983
4
Production Reports II, 1986-1987
5
Production Reports Vol. 2, 1990-1991
Folder 1 of 2
6
Production Reports Vol. 2, 1990-1991
Folder 2 of 2
Box
Folder
72
1
Program Evaluation - Fairhill and Sharpe Health Schools, 1978-1979
2
Program Evaluations, 1988-1989
3
Program Evaluations, 1989-1990
4
Project and Workshop Evaluations for Grants, 1986-1988
5
Project Evaluations, 1978-1982
6
Project Evaluations, 1981-1982
7
Project Evaluations, 1983-1984
8
Project Evaluations, 1984-1985
9
Project Evaluations, 1985-1986
10
Project Evaluations, 1986-1987
11
Project Evaluations, 1987-1988
12
Public Performance, May 9, 1982
13
Public Performance/Associate Event, 1987
Box
Folder
73
1
Rehearsal Notes, 1984-1985
2
Rehearsal Reports, 1986-1987
3
Residency Sessions Notes Vol. I, 1987-1993
Folder 1 of 2
4
Residency Sessions Notes Vol. I, 1987-1993
Folder 2 of 2
5
Residency Sessions Notes Vol. II, 1987-1989
Folder 1 of 2
6
Residency Sessions Notes Vol. II, 1987-1989
Folder 2 of 2
Box
Folder
74
1
Roosevelt Seniors, 1980
2
School Evaluations, 1979-1980
3
School Evaluations, 1979-1981
4
Season Evaluation, 1988-1989
5
Season Evaluations, 1981
6
Season Evaluations, 1982-1983
7
Season Evaluations, 1984-1985
8
Season Evaluations, 1986-1987
9
Season Evaluations, 1989-1990
10
Season Evaluations by Jennifer Nelson, 1991-1992
11
Season Evaluations of Special Products, 1990-1991
12
Season Reports I, 1983-1984
Box
Folder
75
1
Sharpe Evaluations, 1981-1982
2
Sharpe Health School Evaluations, 1982-1983
3
Sharpe Evaluations, 1992-1993
4
Sharpe Health Season Evaluation, 1993-1994
5
South Carolina Workshop, 1983
6
Special Targeting, 1986
7
Summer Children's Theatre, 1967
8
Summer Program, 1967
9
Summer Workshops, 1968
10
Summer Workshop Flyer (Human Beings), 1980
11
Summer Workshops, 1984
12
Summer Workshops, 1984
13
Summer Workshop Scholarships, 1986
14
Summer Workshops, 1986
15
Summer Workshops, 1989
16
Summer Workshops, 1989
17
Summer Workshops, 1990
18
Summer Workshops, 1990
19
Summer Workshops, 1991
20
Summer Workshops, 1992
21
Summer Workshops, 1994
22
Summer Workshop Song Repertoire, Undated
23
Teen Mom's Production Reports, 1991-1992
24
Teen Mothers Evaluations, 1993-1994
Box
Folder
76
1
Theatre Communications Group, 1986
2
Theatre for Children and Youth, 1968-1969
3
Themes for Age Groups, Undated
4
TIP Workshop Correspondence, 1974
5
TMOT Evaluation - Marty Boyer, 1991-1992
6
TMOT Evaluations, 1992-1993
7
Various Short Term Workshops, Undated
8
Various Workshop Backgrounds, 1984
9
Wakefield P.S, 1980
10
Washington Free School Evaluation, 1985
11
Weekend Workshop, 1985
12
White House Conference on Handicapped Individuals, April 1977
13
Woodson Sr and Jr High Evaluations, 1981-1982
Box
Folder
77
1
Workshop Material, 1967-1968
2
Workshops, 1968-1973
3
Workshop Quotes, 1969-1971
4
Workshop Material, 1969
5
Workshop Inquiries, 1970-1971
Box
Folder
78
1
Workshops, 1970-1972
2
Workshop III, 1971
3
Workshops IV, 1972-1973
4
Workshops and Awards, 1974-1982
5
Workshop Correspondence, 1974
6
Workshops V, 1974
7
Workshops, 1975-1977
8
Workshop Schedule, 1976
9
Workshop Information, 1977-1978
10
Workshop/Performance Letters - Discontinued, 1977-1978
11
Workshops, 1978-1981
Box
Folder
79
1
Workshop, 1982
3
Workshop Fund Letter, 1983-1984
4
Workshop Letter/Questionnaire, 1983
5
Workshop Ad, 1984
7
Workshop Budget, 1985
8
Workshop Summaries, 1985
9
Workshops, 1985
10
Workshops - General, 1985
6
Workshops Schedules, 1985
11
Workshop Evaluations, 1986-1989
12
Workshop Budget, 1986
13
Workshop Summaries and Analysis, 1986
14
Workshops General, 1986
15
Workshop Flyers, 1992
16
Workshop Request Template, Undated
2
Workshops VII, 1982
17
Year End Reports, 1978
18
You and Me Workshop, 1970
Production files and scripts 1967-2000
Box
Folder
80
1
Articles - Resources/References, 1970
2
Benefit Songs 4 Keys, November 1987
3
Bibliographies for Production Research, Circa 1970s
4
Calendar, 1985-1989
5
Chuckle Dust Caper, 1967
6
CSP - Raps and Scripts, 1985-1986
7
Every Heart in the House, 1986
8
Handbook of Jams, 2000
9
Images and Longstreet, 1986
10
Images Script, 1985
11
Images Work in Progress, 1985
12
Improvisation for the Theatre - Viola Spolin, Undated
Box
Folder
81
1
Jams, 1973-1978
Copyright 1978
2
Jams, 1978-1981
3
Jams, 1979-1980
4
Jams (Copyright 1978), 1973-1978
5
Jams Index, 1978-1981
6
Kenneth Wooden - Weeping in the Playtime of Others, 1976
7
Living Stage and The Creative Process, Undated
8
Living Stage Artistic Process, 1990
9
Living Stage High School Program, 1967
10
Longstreet Script, 1986
11
Lorton Poetry, 1981
12
Lovers of Living Stage - Candide, 1983
13
Magazines - Resources/References, circa 1970s
Folder 1 of 2
14
Magazines - Resources/References, circa 1970s
Folder 2 of 2
15
Marvel, Fantasy, and Education Pieces, circa 1970s and 1980s
16
Performances, 1969-1981
Box
Folder
82
1
Performances, 1986-1987
Folder 1 of 4
2
Performances, 1986-1987
Folder 2 of 4
3
Performances, 1986-1987
Folder 3 of 4
4
Performances, 1986-1987
Folder 4 of 4
5
Performances Master List, 1969-1983
6
Pieces for Tours, 1985-1986
7
Pieces, 1986-1987
8
Pieces - Drugs, Imagination, War, 1986-1987
Box
Folder
83
1
Poems and Songs for Lynched Hopes, Undated
2
Program Fact Sheets, 1998-1999
3
Public Performances - Basta!Basta!, 1984-1985
4
Restoration, 1985-1986
5
Restoration, 1985-1986
6
Restoration, 1985-1986
7
Restoration, 1985-1986
8
Restoration - Percussion, 1985-1986
9
Restoration - Percussion, 1985-1986
10
Restoration - Piano/Conductor, 1985-1986
11
Restoration - Piano/Conductor, 1985-1986
Box
Folder
84
1
Restoration - Vocal, 1985-1986
2
Robert Alexander (Plays, Poems), 1970
3
Score to Tape of L.S. Jams (from which the copy was made for copyright purposes), 1973-1978
4
Screenplay- The Murder of Children's Dreams, 1994
5
Script, 1976-1977
6
Script and Song Book, 1977-1978
7
Scripts, 1992-1993
Box
Folder
85
1
Teen Mom Scripts, 1991-1995
2
The Crystal Chapter, 1985
Folder 1 of 2
3
The Crystal Chapter, 1985
Folder 2 of 2
4
Violence Poems, Undated
5
Written Materials - Scripts and Jams, 1985-1986
Series 3: Audiovisual materials 1967-1998
Scope and Content
Series 3. Audiovisual Materials (1967-1998) includes all photos, negatives, and film of the Living Stage or their productions. It is divided into three subseries. Subseries 3.1 Photographic Materials includes various photos and negatives showing the cast of the Living Stage at various times as well as production stills. Unfortunately, the majority of these documents are undated or have little in the way of description. Subseries 3.2 Reel to Reel Materials includes tapings of various workshops and productions mostly from the 1970s and 1980s. Subseries 3.3 Cassete and VHS tapes contains cassette, VHS, Betamax, and U-matic tapes either used by the Living Stage for performances or made by/about the Living Stage.
Photographic materials 1967-1998
Box
Folder
86
1
Bob Alexander Photos, late 1960s
2
Bob's Workshop Photos, 1968
3
Chuckledust Photos, 1967
4
Company Group Photo-Blow-ups, circa 1970s or 1980s
5
Company Group Photos, circa 1970s or 1980s
6
Company Group Photos, circa 1970s or 1980s
7
Company Group Photos, circa 1970s or 1980s
8
Danny Dither Photos, 1967
9
Images Photos, 1984-1987
10
Improvisational Workshop Photos, 1968-1969
11
Labeled Photos, 1980s
Box
Folder
87
1
Living Stage Company, circa 1970s or 1980s
2
Living Stage Company, circa 1970s or 1980s
3
Living Stage Company, circa 1970s or 1980s
4
Living Stage Company, circa 1970s or 1980s
5
Living Stage Company, circa 1970s or 1980s
6
Living Stage Theatre Company Rendering by Eric Colbert AIA, 1985
7
Longstreet Photos, 1986
8
Lynched Hopes and Unsung Dreams Photos, 1991-1992
9
Labeled Photos, 1992-1998
Folder 1 of 2
10
Photocopies of Labeled Photos, 1992-1998
Folder 2 of 2
11
Photos, 1970
12
Photos, 1971
Box
Folder
88
1
Negatives, Undated
2
Negatives Roll - 1428-3 Drake, circa 1970s or 1980s
3
Negatives Roll - 1428-4 Drake, circa 1970s or 1980s
4
Negatives Roll - 1428-5 Drake, circa 1970s or 1980s
5
Negatives Roll - 1452-2, circa 1970s or 1980s
6
Negatives Roll - 1452-3, circa 1970s or 1980s
7
Negatives Roll - 1452-4, circa 1970s or 1980s
8
Negatives Roll - 1452-5, circa 1970s or 1980s
9
Negatives Roll - 1452-6, circa 1970s or 1980s
10
Negatives Roll - 1611-1, circa 1970s or 1980s
11
Negatives Roll - 1611-2, circa 1970s or 1980s
12
Negatives Roll - 5496-1 Miller Bob Alexander, circa 1970s or 1980s
13
Negatives Roll - 5496-2 Miller, circa 1970s or 1980s
14
Negatives Roll - 5496-3 Miller, circa 1970s or 1980s
15
Negatives Roll - 5496-4 Miller, circa 1970s or 1980s
16
Negatives Roll - 5496-5 Miller, circa 1970s or 1980s
17
Negatives Roll - 5600-1, circa 1970s or 1980s
18
Negatives Roll - 6715-1, circa 1970s or 1980s
19
Negatives Roll - 6715-2, circa 1970s or 1980s
20
Negatives Roll - 6715-3, circa 1970s or 1980s
21
Negatives Roll - 6715-4, circa 1970s or 1980s
22
Negatives Roll - 6716-1 Al Miller, circa 1970s or 1980s
23
Negatives Roll - 6873-1, circa 1970s or 1980s
24
Negatives Roll - 6955-1, circa 1970s or 1980s
25
Negatives Roll - 6955-2, circa 1970s or 1980s
26
Negatives Roll - 6955-3, circa 1970s or 1980s
27
Negatives Roll - 6955-4, circa 1970s or 1980s
28
Negatives Roll - 7146-1, circa 1970s or 1980s
29
Negatives Roll - 7146-2, circa 1970s or 1980s
30
Negatives Roll - 7146-3, circa 1970s or 1980s
31
Negatives Roll - 7146-4, circa 1970s or 1980s
32
Negatives Roll - 8313-1, circa 1970s or 1980s
33
Negatives Roll - 8313-2, circa 1970s or 1980s
34
Negatives Roll - 8313-3, circa 1970s or 1980s
35
Negatives Roll - 8313-4, circa 1970s or 1980s
36
Negatives Roll - 8659-1, circa 1970s or 1980s
37
Negatives Roll - 8659-2, circa 1970s or 1980s
38
Negatives Roll - 10455-1 Alexander, circa 1970s or 1980s
39
Negatives Roll - 18371-3 Al Miller, circa 1970s or 1980s
40
Negatives Roll - 21024-1, circa 1970s or 1980s
41
Negatives Roll - 21024-2, circa 1970s or 1980s
42
Negatives Roll - 21024-3, circa 1970s or 1980s
43
Negatives Roll - 21024-3, circa 1970s or 1980s
44
Negatives Roll - 21024-4, circa 1970s or 1980s
45
Negatives Roll - 21024-5, circa 1970s or 1980s
46
Negatives Roll - 210246, circa 1970s or 1980s
47
Negatives Roll - 21024-7, circa 1970s or 1980s
Box
Folder
89
1
Photos and Negatives, Undated
2
Pictures, 1980s and 1990s
3
Rehearsal Photos, 1986-1992
4
Scrapbook, 1967-1968
5
Treasure Island Photos, 1967
6
Wind in the Willows Book, 1967
7
Wind in the Willows Photos, 1967
8
Workshop and Actor Photos, circa 1970s or 1980s
9
Workshop and Events Photos Including 30th Anniversary, 1970s - 1996
Reel to Reel Materials 1977-1985
Box
Folder
90
1
#1 CR 1-3, January 30, 1981
Large Box
2
8 [No other label than L.S 8], January 26 (1970s and 1980s)
5
Bob A. #3 and Jennifer #2, Circa 1970s to 1980s
3
Bob Alexander VO #1, January 1984
VO 1 of 2
4
Bob Alexander VO #2, January 1984
VO 2 of 2
15
Comm. Co. - "Fairhill" CR #3, 4, February 3, 1981
14
Comm. Co. - "Fairhill" CR #1, 2 R-60, February 3, 1981
22
Comm. Co. - "Fairhill" CR #11, 12, 13 R-86, February 3, 1981
16
Comm. Co. - "Fairhill" CR #3, 4 R-62, February 3, 1981
17
Comm. Co. - "Fairhill" CR #5, 6, 7 R-64, February 3, 1981
18
Comm. Co. - "Fairhill" CR #5, 6, 7 R-68, February 3, 1981
21
Comm. Co. - "Fairhill" CR #8, 9, 10, February 3, 1981
Completely Unraveled - Large Box
19
Comm. Co. - "Fairhill" CR #8, 9, 10 R-67, February 3, 1981
20
Comm. Co. - "Fairhill" CR #8, 9, 10 R-71, February 3, 1981
23
Comm. Co. - "Fairhill" R #70, February 3, 1981
24
Comm. Co. - "Living Stage" CR# 1, 2 R-107, March 24, 1981
Box
Folder
91
1
Comm. Co. - "Living Stage" CR# 9, 10 - R-9, December 1, 1980
2
Comm. Co. - "St. Mary's" CR #1, 2, 3 R-54, February 2, 1981
3
Comm. Co. - "St. Mary's" CR #4, 5, 6 R-57, February 2, 1981
Box
Folder
90
6
Comm. Co. - CR# 1, 2, December 1, 1980
9
Comm. Co. - CR# 11, 12 - R-11, December 1, 1980
10
Comm. Co. - CR# 11, 12 - R-14, December 1, 1980
11
Comm. Co. - CR# 13, 14 - R-13, December 1, 1980
12
Comm. Co. - CR# 15, 16 - R-15, December 1, 1980
13
Comm. Co. - CR# 15, 16 - R-65, December 1, 1980
7
Comm. Co. - CR# 3-4, December 1, 1980
8
Comm. Co. - CR# 5, 6 R-10, December 1, 1980
Box
Folder
91
4
Comm. Co. "Living Stage" CR# 7, 8 R-7, December 1, 1980
5
Comm. Co. "Women" CR# 15, 16 R-105, February 27, 1981
6
Comm. Co. "Women" CR# 15, 16 R-108, February 27, 1981
7
DC CR# 3, 4, February 26, 1981
8
DC Jail, February 26, 1981
9
DC Jail, CR 1, 2, February 26, 1981
10
DC Jail, CR 11-12, February 26, 1981
11
DC Jail, CR 13, 14, Circa 1970s to 1980s
12
DC Jail, CR 5, 6, February 26, 1981
13
DC Jail, CR 7, 8, February 26, 1981
14
DC Jail, CR 9-10, February 26, 1981
15
Durrin Films - Cut Work Print, February 15, 1985
Large Box
Box
Folder
92
1
Durrin Films - FDA CR 8, 9, 10, Circa 1970s to 1980s
2
F/S, January 3, 1978
Franklin Sherman?
3
Fairhill - 00-24, November 30, 1977
4
Fairhill - First 30 min, Tape #2, October 26, 1977
5
Fairhill - Pix R-2, circa 1970s to 1980s
Large Box
6
Fairhill - Pix R-3, circa 1970s to 1980s
Large Box
7
Fairhill - Pix R-5, Circa 1970s to 1980s
8
Fairhill - Pix R-6, Circa 1970s to 1980s
9
Fairhill - Tape #1, October 26, 1977
Continued from October 19, 1977 Tape
Box
Folder
93
1
Fairhill - Tapes I and II, November 2, 1977
2
Fairhill - Warm-up to 14 and Fairhill 14-30, November 9 and 30, 1977
3
Fairhill #1, October 19 and 26, 1977
4
Fairhill #1 and #2, May 3, 1978
5
Fairhill School - Dear Imagination CR 1, 2, and 3, 29618
6
Fairhill School CR #3, 4, 5, February 1, 1980
7
Fairhill School CR #5, February 1, 1980
8
Fairhill School CR #7, 8, 9, February 1, 1980
9
Fairhill School CR 5, 6, 7, February 1, 1980
10
Fairhill Schools - Interviews with Mothers`, Circa 1970s to 1980s
Loose
11
Franklin Sherman, May 2, 1978
Color?
Box
Folder
94
Franklin Sherman - 12/6, F/S, 18-30, January 3, 1978
Franklin Sherman - First Session, 26.4", October 18, 1977
Franklin Sherman - Session 2 - Tapes #1 and #2, November 1, 1977
1
Its Alright to Cry, Circa 1970s to 1980s
2
Its Alright to Cry, Circa 1970s to 1980s
3
Jennifer V/O, January 18, 1985
4
Kids, January 26, 1981
5
Kids - "The Spez" CR1 SR1, January 26, 1981
6
Kids - Rolls 7, 5, 4, Circa 1970s to 1980s
Large Box
Kids - Rolls 7, 5, 4, Circa 1970s to 1980s
7
Kids #6, January 26, 1981
8
Kids #9, January 26, 1981
9
Kids Box 26, Circa 1970s to 1980s
10
Kids Pix #1, January 26, 1981
Box
Folder
95
1
Kids Pix R-2, January 26, 1981
Large Box
2
Kids Pix R-3, Circa 1970s to 1980s
Large Box
3
Kids Pix R-5, Circa 1970s to 1980s
4
Kids Pix R6, No Pulls, Circa 1970s to 1980s
Large Box
5
Kids Pix R-7, Circa 1970s to 1980s
6
Kids Pix R-8, Circa 1970s to 1980s
Smells like Vinegar
7
Kids SR 4, 5, January 26, 1981
Semi-Unraveling
8
Lorton - #2, January 22, 1981
9
Lorton - CR #10-12 No Sculptures, January 22, 1981
10
Lorton - CR #12-14, No Lunch, January 22, 1981
11
Lorton - CR #15, January 22, 1981
12
Lorton - CR #17 - I see now drama poetry for sound make you a lot like God - Talking re poems, January 22, 1981
Semi-Unraveling
13
Lorton - CR #19, No Talking No Singing, January 22, 1981
Box
Folder
96
4
Lorton - CR #6, January 22, 1981
3
Lorton - CR1 SK1, January 22, 1981
10
Lorton - Pix/Pulls 1-4, Circa 1970s to 1980s
11
Lorton - Pix/Pulls 5, 6, Circa 1970s to 1980s
12
Lorton - Pulls from Rolls 8, 9, 10, Circa 1970s to 1980s
Large Box
13
Lorton - PX #1, January 22, 1981
Large Box
21
Lorton - PX #10, January 22, 1981
22
Lorton - PX #11, January 22, 1981
14
Lorton - PX #2, January 22, 1981
15
Lorton - PX #3, January 22, 1981
Large Box
16
Lorton - PX #4, January 22, 1981
17
Lorton - PX #5, January 22, 1981
18
Lorton - PX #6, January 22, 1981
Lorton - PX #7, January 22, 1981
Box
Folder
95 (unboxed)
19
Lorton - PX #8, January 22, 1981
Large Box
Box
Folder
96
20
Lorton - PX #9, January 22, 1981
23
Lorton - Woman Dying - R IV, Circa 1970s to 1980s
Box
Folder
95 (unboxed)
24
LS #4 - 4P70 CR #10, Circa 1970s to 1980s
Large Box
25
LS #5, January 30, 1981
Large Box
Box
Folder
97
26
LS #7, January 26, 1981
Performance Restraint - SR# 9, November 28, 1980
2
Performance SK #7, November 28, 1980
3
Performance SK #8, November 28, 1980
27
Performance SR #4, November 28, 1980
28
Performance SR #5, November 28, 1980
1
Performance SR #6, November 28, 1980
4
Rebecca Rice VO, January 12, 1985
5
Rehearsal SR #1, November 28, 1980
6
Rehearsal SR #2, November 28, 1980
7
Rehearsal SR #3, November 28, 1980
Box
Folder
98
14
Runaways - Pulls from Rolls 5-8, Circa 1970s to 1980s
Large Box
Box
Folder
97
8
Runaways - PX #1, November 28, 1980
Box
Folder
98
Runaways - PX #2, November 28, 1980
Box
Folder
97
9
Runaways - PX #3, November 28, 1980
10
Runaways - PX #4, November 28, 1980
11
Runaways - PX #5, November 28, 1980
12
Runaways - PX #6, November 28, 1980
13
Runaways - PX #8, November 28, 1980
Box
Folder
XL Box
15
Runaways - Rolls 1-4, Circa 1970s to 1980s
XL Roll
Box
Folder
98
Runaways - RX #7, November 28, 1980
Box
Folder
97
16
Seniors CR 1-3, January 30, 1981
17
Seniors CR 3-5, January 30, 1981
18
Seniors CR 5-7, January 30, 1981
19
SR # 10, November 28, 1980
Semi-Unraveling
20
St. Mary's, Circa 1970s to 1980s
Box
Folder
98
St. Mary's R-1 and 2, January 30, 1981
Box
Folder
97
21
St. Mary's R-3 Pix, Circa 1970s to 1980s
22
St. Mary's Trims, Circa 1970s to 1980s
Box
Folder
98
23
Susan Pix, Circa 1970s to 1980s
Large Box
Box
Folder
97
24
TBBNS - "Its Your World" CR18, January 30, 1981
25
TBBNS - #6 CR-9, January 30, 1981
Box
Folder
98
1
TBBNS - #9 CR-18, January 30, 1981
Semi-Unraveling
2
Teens - Pulls from Rolls 3, 4, 5, Circa 1970s to 1980s
3
Teens - Pulls from Rolls 6, 7, Circa 1970s to 1980s
Large Box
4
Teens - Pulls from Rolls 8, 9, Circa 1970s to 1980s
7
Teens CR 13 #7, January 30, 1981
8
Teens CR 13 #8, January 30, 1981
5
Teens CR 3-5, January 30, 1981
6
Teens CR 5-8, January 30, 1981
9
Teens PX #1, January 30, 1981
Box
Folder
99
10
Teens PX #2, January 30, 1981
Box
Folder
98
11
Teens PX #4, January 30, 1981
Large Box
Box
Folder
99
12
Teens PX #5, January 30, 1981
13
Teens PX #6, January 30, 1981
14
Teens PX #7 "Ballou", January 30, 1981
15
Unnamed Reel, January 26, 1981
Semi-Unraveling
Cassette and VHS Tapes 1978-1998
Box
Folder
100
28
A.U [American University] Thoughts of the Actors on Process of Faces of Fascism - Gregg, Rebecca, March 18, 1982
Tape 3 of 3
26
A.U [American University] FOF [Faces of Fascism] Process Discussion, March 18, 1982
Tape 1 of 3
27
A.U [American University] FOF [Faces of Fascism] Process Discussion, March 18, 1982
Tape 2 of 3
1
American University - Improvisational Theatre for the Classroom - Session 1, Tape 1, Robert Alexander, January 21, 1982
Cassette Tape
2
American University - Improvisational Theatre for the Classroom - Session 1, Tape 2, Robert Alexander, January 21, 1982
Cassette Tape
18
American University - Improvisational Theatre for the Classroom - Session 10, Tape 19, circa 1980s
Cassette Tape
19
American University - Improvisational Theatre for the Classroom - Session 10, Tape 20, circa 1980s
Cassette Tape
22
American University - Improvisational Theatre for the Classroom - Session 11, Tape 21, circa 1980s
Cassette Tape
23
American University - Improvisational Theatre for the Classroom - Session 11, Tape 22, circa 1980s
Cassette Tape
24
American University - Improvisational Theatre for the Classroom - Session 12, Tape 23, circa 1980s
Cassette Tape
25
American University - Improvisational Theatre for the Classroom - Session 12, Tape 24, circa 1980s
Cassette Tape
3
American University - Improvisational Theatre for the Classroom - Session 2, Tape 4, Robert Alexander, January 28, 1982
Cassette Tape
4
American University - Improvisational Theatre for the Classroom - Session 3, Tape 5, circa 1980s
Cassette Tape
5
American University - Improvisational Theatre for the Classroom - Session 3, Tape 6, circa 1980s
Cassette Tape
6
American University - Improvisational Theatre for the Classroom - Session 4, Tape 7, circa 1980s
Cassette Tape
7
American University - Improvisational Theatre for the Classroom - Session 4, Tape 8, circa 1980s
Cassette Tape
9
American University - Improvisational Theatre for the Classroom - Session 5, Tape 10, circa 1980s
Cassette Tape
8
American University - Improvisational Theatre for the Classroom - Session 5, Tape 9, circa 1980s
Cassette Tape
10
American University - Improvisational Theatre for the Classroom - Session 6, Tape 11, circa 1980s
Cassette Tape
11
American University - Improvisational Theatre for the Classroom - Session 6, Tape 12, circa 1980s
Cassette Tape
12
American University - Improvisational Theatre for the Classroom - Session 7, Tape 13, circa 1980s
Cassette Tape
13
American University - Improvisational Theatre for the Classroom - Session 7, Tape 14, circa 1980s
Cassette Tape
14
American University - Improvisational Theatre for the Classroom - Session 8, Tape 15, circa 1980s
Cassette Tape
15
American University - Improvisational Theatre for the Classroom - Session 8, Tape 16, circa 1980s
Cassette Tape
16
American University - Improvisational Theatre for the Classroom - Session 9, Tape 17, circa 1980s
Cassette Tape
17
American University - Improvisational Theatre for the Classroom - Session 9, Tape 18, circa 1980s
Cassette Tape
20
American University - L.S Performance - Session 9, Tape 1, April 1, 1982
Cassette Tape
21
American University - L.S Performance - Session 9, Tape 2, April 1, 1982
Cassette Tape
Box
Folder
101
1
ADASA Jams Dub Original Master, 1988
Cassette Tape
2
ADASA Jams Orig, 1988
Cassette Tape
3
ADASA Rap Tape with Takes, December 1987
Cassette Tape
4
ADASA Rap Tapes with Takes, December 1987
Cassette Tape
5
CSP Rap Master, 1980s
Cassette Tape
6
CSP Rap Original, 1980s
Cassette Tape
7
Freedom Rap, December 1985
Cassette Tape
8
Freedom Rap, December 1985
Cassette Tape
9
Hope Rap - CSP, 1989
Cassette Tape
10
Hope Rap - CSP, 1989
Cassette Tape
11
Rap on Violence, December 1987
Cassette Tape
12
Rap on Violence, December 1987
Cassette Tape
13
Violence - ADASA, December 1987
Cassette Tape
Box
Folder
102
1
ADASA Edited Original, 1990-1991
Betamax
2
ADASA (edited version), December 1990 - May 1991
VHS
3
ADASA Tape 1, 1986-1987
4
American University (A.U) Course - Bob A. in class, April 15, 1982
Beta Tape 1 of 2
5
American University (A.U) Course - Bob A. in class, April 15, 1982
Beta Tape 2 of 2
6
And Always There's the Rainbow, circa 1980s or 1990s
VHS
7
And Always There's the Rainbow (3 Segments), circa late 1980s
U-matic
8
And Always There's the Rainbow Beta #2, circa 1980s or 1990s
Betamax
9
Bell Multicultural Rap Session, circa 1980s and 1990s
VHS
10
Birthday Wishes, 1995-1996
VHS
11
Breakfast Piece, 1998
VHS
12
Capital Edition, April 5, 1987
VHS
13
Catherine Irwin "City Council Speech", March 7, 1991
Betamax
14
CSP Video 1, 1988-1989
Betamax
Box
Folder
103
1
CSP Video 2, 1988-1989
Betamax
2
End of the Year Interview with Roland and Barnes (ADASA), August 5, 1987
VHS
3
Every Heart In the House, 1987
VHS
4
Fairhill Tape #2 Complete, January 21, 1980
Betamax
5
First Lady Benefit, March 16, 1998
VHS
6
Garrison I and II, 1994-1995
VHS
7
Halima's Newspaper Piece, "The Hubble" and Halima's Peter Pan Monologue, November 11, 1990 and March 13, 1991
Betamax
8
Happy Birthday from John - Happy 30th Birthday from Red Ladder Co, 1995-1996
VHS
9
Hasbro Piece - Two Takes, November 10, 1994
Betamax
10
IHAD, Summer 1989
Betamax
11
Images, June 1986
VHS
12
India, Cathy's Baby, The Next 2000, Aliens, Can't Trust Them, Grown, 1992-1993
VHS
Box
Folder
104
1
Koba I and II and Garrison, 1993-1994
Betamax
2
Living Lecture Series - Robert Alexander: Healing Society Through Artistic Creativity, November 17, 1991
VHS
3
Living Stage Documentary, May 29, 1992
VHS
4
Living Stage Documentary, circa 1980s and 1990s
VHS
5
Living Stage Theatre, 1989-1991
VHS
6
Longstreet, June 1986
Betamax
7
Lynched Hopes and Unsung Songs, 1991
VHS
8
Mental Health, circa late 1980s
VHS
9
Misc Groups Rehearsals - Garrison I and II, Koba, IHAD, TMOT, 1992-1993
Betamax
10
Myths Rehearsal - Characters, Singer, Poet, Sculpture, October 8, 1980
Betamax
11
Nathea on DC Today - Return to Kelly, November 18, 1992
VHS
Box
Folder
105
1
Off the Fence on America's Voice, April 14, 1999
VHS
2
Pieces II, 1986-1987
VHS
3
PPIHWP Compelation (sic), 1997
VHS
4
Project Unite, circa 1980s and 1990s
VHS
5
Rebecca - Les' Song, circa 1980s and 1990s
VHS
6
Sharpe Health, January 3, 1980
Betamax
7
Sharpe Health Olympics, 1998
VHS
8
Stockholm Residency - Educational Broadcasting Co., May 14, 1990
VHS
9
Strange, Bitter Crop PCP
10
Teen Mothers, circa 1980s and 1990s
VHS
11
The Root of Rage, circa 1980s and 1990s
VHS
Box
Folder
106
1
Theatre in Washington, November 26, 1989
VHS
2
Think About the Children, April 30, 1982
Beta Tape 1 of 2
3
Think About the Children, April 30, 1982
Beta Tape 2 of 2
4
Violence and the Public Response - Indiana Criminologists Colloquium, Indiana State University, 1978
Betamax
5
WETA, circa late 1980s
VHS
6
WETA - Theatre of the Heart, circa late 1980s
Betamax