Clarence J. Robinson Professors
George Mason University's Clarence J. Robinson Professors program has embodied Mason's dedication to making high quality education accessible to underaduates. The Robinson Professors are renowned academics, scientists, and journalists who have come to George Mason to teach primarliy undergraduate-level courses. Since the program's inception in 1984, the Robinson Professors have given undergraduates at Mason a unique educational experience by sharing their expertise in an interdiscipinary approach.
Clarence J. Robinson was a successful Northern Virginia businessman who had a keen interest in George Mason's mission to educate the citizens of Northern Virginia. Robinson joined the George Mason College Advisory Board in 1964, and served as its chairman until 1970, while also making generous donations to the school, including some real estate property in the early 1970s.  In 1975 George Mason University's Academic II building was renamed Clarence J. Robinson Hall in his honor. Robinson passed away in 1983, and his will stipulated that half of his estate was to be given to George Mason University.  However, just before his death Robinson made clear that he had specific plans for how the money was to be used. He wished for it to be spent on quality faculty members and not buildings. Robinson believed that when the university had exceptional faculty members the buildings would follow.
Dr. George W. Johnson, who was then president of George Mason University, agreed with Robinson and instituted the Clarence J. Robinson Professors program in 1984. The program would attract preemininent academics and prize-winning figures in fields such as science, literature, history, and journalism. They would be given free reign in terms of curriculum selection and design, and would be required to teach undergraduate students. During the program's early years the Robinson Professor program served as a calling-card for the the university, as official university publications touted it as one of the many innovative programs at the yourg and up and coming univerisity. The program continues today to remain true to Robinson and Johnson's original idea of bringing high-caiber faculty into the university to give its students a premium education.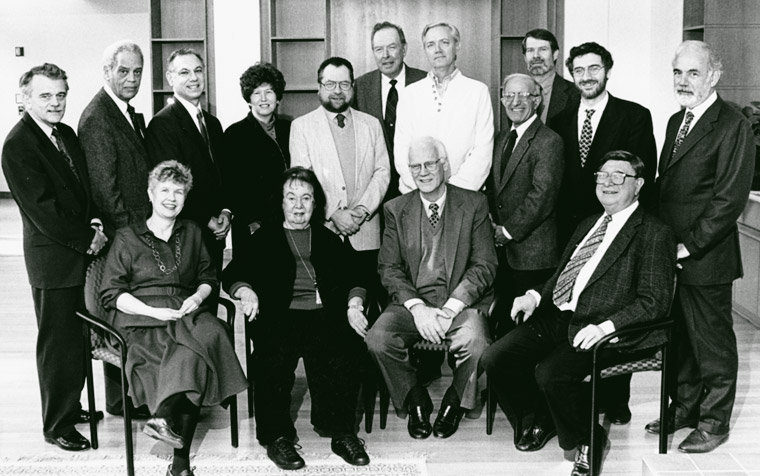 Group photograph of the Robinson Professors and President George W. Johnson, Ca. 1995.


The Special Collections Resoure Center (SCRC) preserves and makes available many different types of materials pertaining to the Robinson Professors. Its holdings include personal papers and oral history interviews of Robinson Professor faculty members, as well as papers from official university administrative units, and university publications.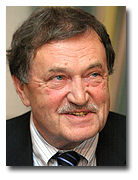 Vassily Aksyonov
Vassily Pavlovich Aksyonov was a prominent Russian political dissident and novelist. He spent much of his later career writing and teaching at George Mason University from 1988 to 2004.
Vassili Aksyonov Papers 1980s - 2004 C0062
This collection contains papers, manuscripts, and some correspondence, research material, interviews, and reviews, of acclaimed novelist and former George Mason University Robinson Professor Vassily Aksyonov. The collection includes handwritten and typed notes for novels, plays, articles, poems, and other writings in Russian and English.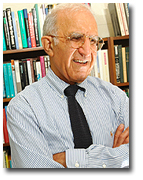 Shaul Bakhash
Dr. Shaul Bakhash specializes in the history of the modern Middle East with a special interest in the history of Iran. Previously a journalist in Iran, he taught at Princeton University before coming to George Mason in 1986.
Oral History Interview George Mason University Oral History Program R0121 Bakhash, Shaul. May 10, 2016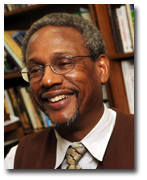 Spencer Crew
Spencer Crew is Robinson Professor for American History and has been involved with public history institutions for most of his career. Before joining George Mason University in 2008, he was Director of the National Museum of American History. He continues to serve on numerous boards which promote history to the public.
Oral History Interview George Mason University Oral History Program R0121 Crew, Spencer. April 13, 2016.
Paul D'Andrea
Robinson Professor of Theater and English Paul D'Andrea began his career with a degree in physics. He went on the earn degrees in philosophy and English literatre as well and became a prolific playwright. as well as starting the theater program at George Mason University.

Oral History Interview R0121 D'Andrea, Paul. May 6, 2016
Hugh Heclo
Robinson Professor Emeritus of Public Affairs Hugh Heclo is a recognized expert on American democratic institutions as well as the international development of modern welfare states. Heclo has been involved with the Robinson Profesors program since 1985.
Hugh Heclo Government Policy Collection 1901-1991 C0074
Research materials relating to the executive branch of the United States federal government. Several presidential administrations beginning with the 1932 Roosevelt Administration are represented. Materials include documents pertaining to cabinet posts and functions, federal bureaus, foreign and domestic policy.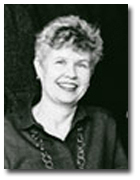 Iris Knell
Iris Knell was the manager of the Robinson Professors Office from 1986 until her retirement in 2008.

Oral History Interviews George Mason University Oral History Program R0121 Knell, Iris. October 31, 2007; April 15, 2016.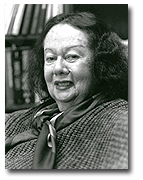 Thelma Lavine
Thelma Z. Lavine taught philosophy for over 40 years, mostly at universities in the Washington, D.C. area. She joined the faculty at George Mason University as a Robinson Professor in 1985 and taught there until she retired in 1998.
Thelma Z. Lavine Papers 1932-2007 C0195
Research papers, correspondence, articles, and notes that document the career of Thelma Z. Lavine, a philosophy professor who taught at George Mason University, George Washington University, and the University of Maryland. There are also approximately 324 audiotape cassettes of lectures by Lavine as well as radio show appearances.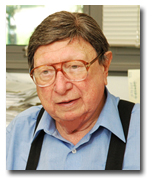 Harold J. Morowitz
Harold J. Morowitz was a biophysicist and Robinson Professor in Biology and Natural Philosophy at George Mason University. Morowitz directed the Krasnow Institute for Advanced Study and authored or coauthored several books dealing with biology and scientific concepts.

Harold J. Morowitz Papers 1944-2011 C0049
Collection contains working papers, correspondence, and other documents pertaining to his academic career including original poetry written by Morowitz.
Oral History Interview George Mason University Oral History Program R0121 Morowitz, Harold May 3, 2007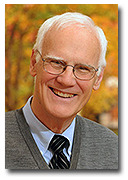 John N. Paden
Dr. John N. Paden is a Clarence Robinson Professor of International Studies at George Mason University. He is a co-founder of the GMU graduate program in International Commerce and Policy (ICP). He is also co-founder and co-director of the GMU Center for Asia Pacific Economic Cooperation (CAPEC). He is also an expert on Arfica and the Muslim World.

John N. Paden Papers 1938-2010 C0194
The collection includes periodicals, pamphlets, reports, conference proceedings, photographs, maps, printed ephemera, and manuscripts related to Sub-Saharan Africa, with particular emphasis on Nigeria, but embracing political and social history, biography, economics, sociology, languages, culture, and religions of the entire region.

Oral History Interview George Mason University Oral History Program R0121 Paden, John N. April 21, 2016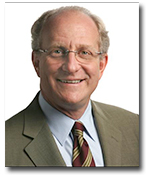 Steven Pearlstein
Robinson Professor of Public Affairs, Steven Pearlstein is a Pulitzer-prize winning business and economics columnist for the Washington Post. He joined the GMU faculty in the fall of 2011 and teaches economics to non-economic majors. He also established the interdisciplinary Politics, Philosophy and Economics concentration.
 
Oral History Interview George Mason University Oral History Program R0121 Pearlstien, Steven. May 10, 2016.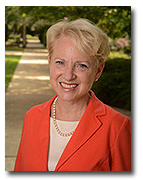 Laurie Robinson
Laurie Robinson is Clarence J. Robinson Professor of Criminology, Law and Society. She came to George Mason in 2012. In 2014 President Obama named Robinson co-chair of a White House task force set up to develop recommendations on ways to build greater trust between law enforcement and their communities. She teaches undergraduate, honors and capstone courses in criminal justice.

Oral History Interview George Mason University Oral History Program R0121 Robinson, Laurie. April 26, 2016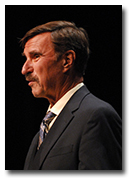 James F. Trefil
Physicist and author James S. Trefil is known for his writing and his interest in teaching science to nonscientists. He is a Fellow of the APS and a former Guggenheim Fellow. His numerous books and articles include works written for general audiences.
James S. Trefil Papers 1965-2009 C0084
Collection contains materials pertaining to the research and career of Dr. Trefil. Types of materials include correspondence, research notes, notes from courses both taken and taught, book manuscripts, and information pertaining to conferences he attended.

Oral History Interviews George Mason University Oral History Program R0121 Trefil, James, November 11, 2002; December 10, 2002; and May 18, 2016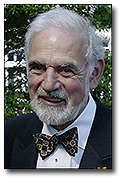 Egon Verheyen
Dr. Verheyen immigrated to the United States from Germany in 1966. He joined the faculty of George Mason in 1987 and, until his retirement in 2008, he was a Clarence J. Robinson Professor of Humanities at George Mason University.
Egon Verheyen Papers 1959-2008 C0217
This collection largely documents Egon Verheyen's research and manuscripts through articles, notes and correspondence. It also contains information about his time as a Robinson Professor at George Mason University.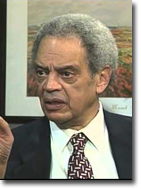 Roger Wilkins
Over Professor Roger Wilkin's carreer he was a Civil Rights Movement figure, a U.S.government official in the Department of Justice, and a Pulitzer Prize-winning journalist for the Washington Star newspaper. in 1988 he joined George Mason University as Robinson Professor of History and American Culture and remained until his retirement in 2007.
Roger Wilkins Papers 1968-2008 C0212
The papers document Wilkins' career while he was a Robinson Professor at George Mason University. Documents include correspondence, publications, and speeches. There are also 14 videotape cassettes with lectures by other Robinson professors and media appearances by Wilkins.

Oral History Interview George Mason University Oral History Program R0121 Wilkins, Roger. September 26, 2007.