Hours & Directions
To make an appointment, please fill out the Appointment Request Form. We do not accept walk-ins.
Hours:
Appointment Only: Monday-Friday
9:30 - 12:30 PM
1:00 - 4:00 PM
Saturday-Sunday: CLOSED
Address:
Special Collections Research Center
Fenwick Library
4400 University Drive MSN 2FL
Fairfax, VA 22030
Special Collections Research Center is located on the Fairfax Campus of George Mason University in the Fenwick Library in room 2400 (second floor).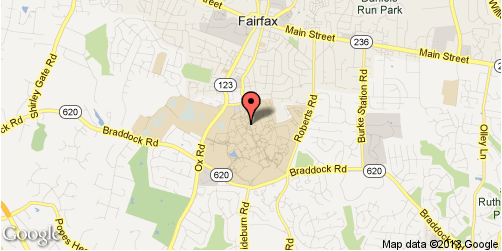 Access Policies
Appointments must be made at least 24 hours in advance and are dependent on staff availability and the number of other appointments scheduled.

No-show appointments (after 30 minutes without notice) will be canceled.

Researchers can request up to 10 boxes per appointment. No other materials can be pulled during the appointment due to staff availability. 

Researchers agree to handle all library collections gently and carefully and to keep loose documents in the order they are found.

Researchers may not under any circumstances remove collection materials from the Reading Room.

All food and beverages (including water bottles) are prohibited in the Reading Room.

Only pencils may be used in the Reading Room.

Laptops are permitted, but personal scanners are not allowed. Permission to use digital cameras or cell phones to take pictures will be granted on a case-by-case basis and require the completion of our terms of use .. Restricted items, such as those containing third party personal information, can be viewed in the Reading Room but are not permitted to be photographed.
Per the Mason Face Covering policy, masks are not required in our Reading Room. When making an appointment, keep in mind there may be other patrons in the Reading Room with or without a mask.

Please refrain from talking on your cell phone in the Reading Room.

Researchers may mark pages to be photocopied with paper strips provided by staff. Please do not remove the materials from their folders.

Special Collections Research Center staff will examine laptops, notes, and other items when researchers exit the reading room.
*Policies, procedures, and available services are subject to change at any point during the semester, based on university and library operations status, state guideline updates, and SCRC staff availability.